Remember the time you spent your change to try the ice candy at the nearby sari-sari store for the first time because your neighborhood playmates brought you there on a particularly hot day? What about that time your mom cooked you chicken noodle soup when you were feeling sick?
There are certain food we've encountered in our childhood that evoke so much positive emotion within us because of the happy memories attached to them — memories of our childhood friends, our relatives, the people we always met on the way home from school. Are you ready to take a trip down memory lane with us?
Ice Candy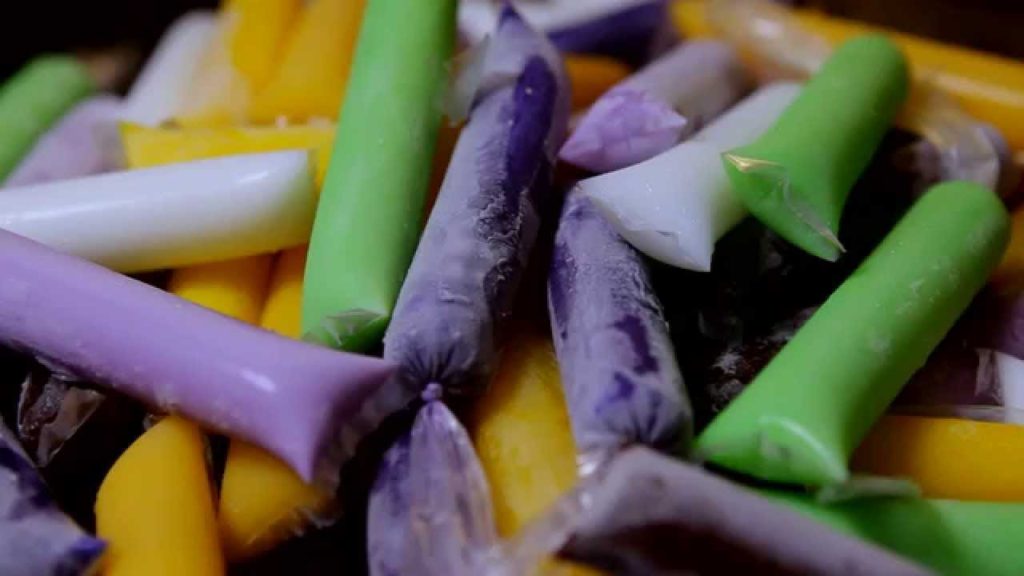 What we remember: carefree summer days
 Our summer was never complete without indulging in this simple cold treat from the nearest sari-sari store. For just five pesos at the very least would refresh us against the heat of the sun, and our moms at one point helped us make our own from powdered orange juice and chocolate milk so we didn't have to keep spending our summer allowance on them every day.
Soft drinks in a plastic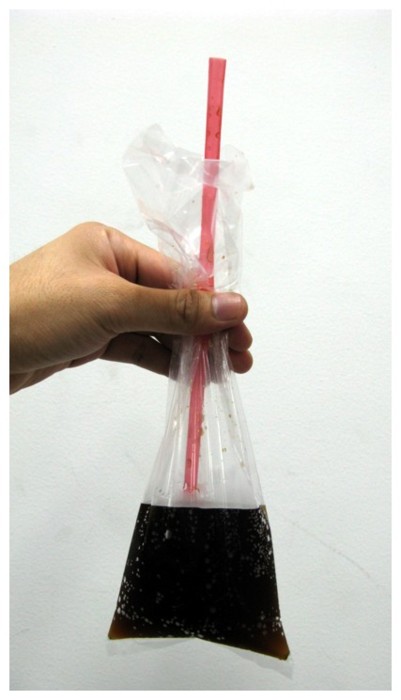 What we remember: afternoon playdates
 Back then, it was cool to sit on the sidewalk with your neighborhood playmates while sipping on your favorite soft drink in plastic bags with straws. It refreshed you in the mid-afternoon when you're tired and sweaty from playing all day. And when you've drunken it all the way through, you'd be ready for another round of fun and games until the sun sets!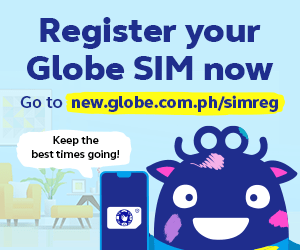 Espasol and Buko Pie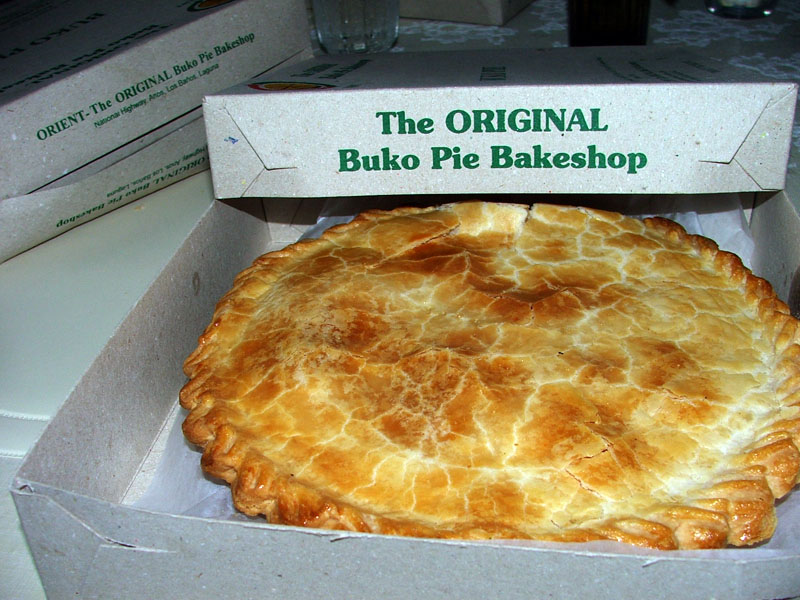 What we remember: our grandparents and relatives who visit us from the province
These notable Pinoy products would never fail to bring us memories of our lolos, lolas and relatives who take the time to visit us over the weekend or during summer vacation. They always make sure to bring something to our dinner table as pasalubong from the province, and we associate them with the happy memories we had of playing with our cousins or touring our relatives around the city.
Chicken lollipop, Spaghetti, and Hotdog with Marshmallows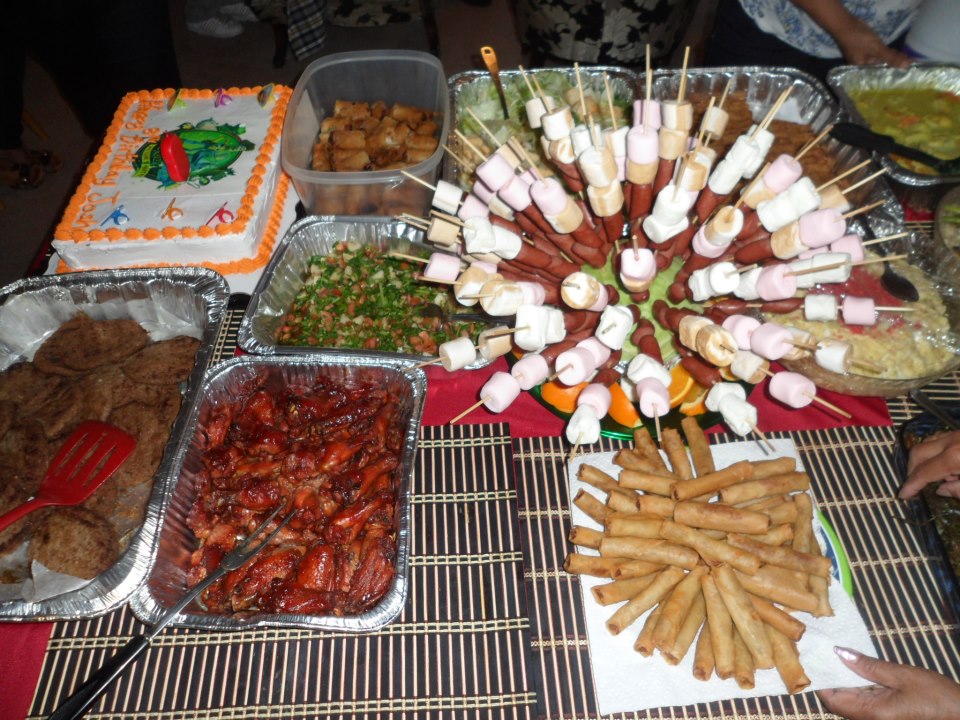 What we remember: birthday parties
 No matter what the occasion, as long as the food served included chicken lollipops, sweet spaghetti or hotdogs with marshmallows on barbeque sticks, it'll always take us back to the time when we attended birthday parties of our childhood friends. We had simpler joys back then, when becoming one year older was an event to be celebrated.
Pandesal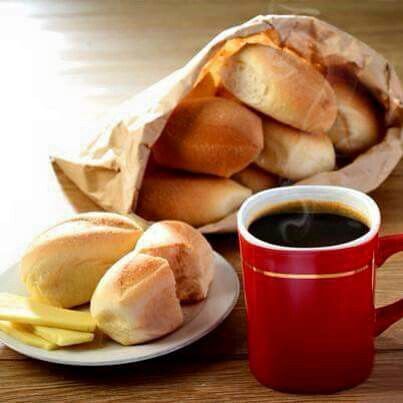 What we remember: early morning breakfasts and after-school merienda
 Remember when your grandmother would make the effort to get the freshest pandesal in the morning from the nearby panaderia? We'd wake up to warm and soft pandesal buns with our favorite palaman and a glass of cold orange juice or hot chocolate before we prepare for school. And it comforts us knowing that when we get home for merienda, there would be a plateful of it still waiting for us.
Fruit Salad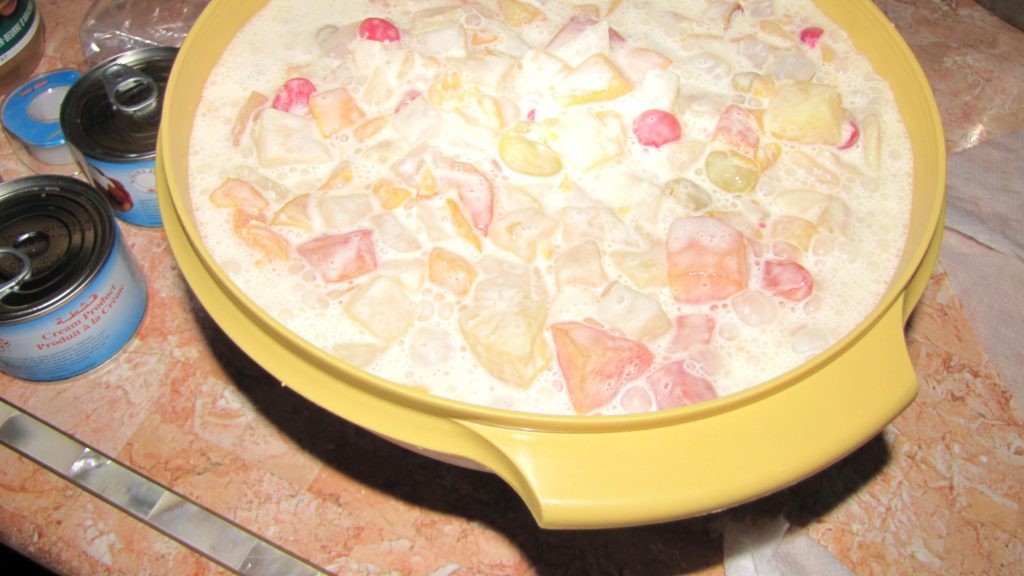 What we remember: opening a tub of ice cream only to find out it's actually fruit salad
 Opposite to the disappointment we feel when discovering frozen seafood inside an empty ice cream tub, it's a pleasant surprise finding a fresh batch of fruit salad made by your mom or grandmother when you lift the lid up. It's like finding gold and when you just expected to find cash. Yup, it's may be an exaggeration but that's how we felt when we were kids. And possibly now, too.
Chicken sopas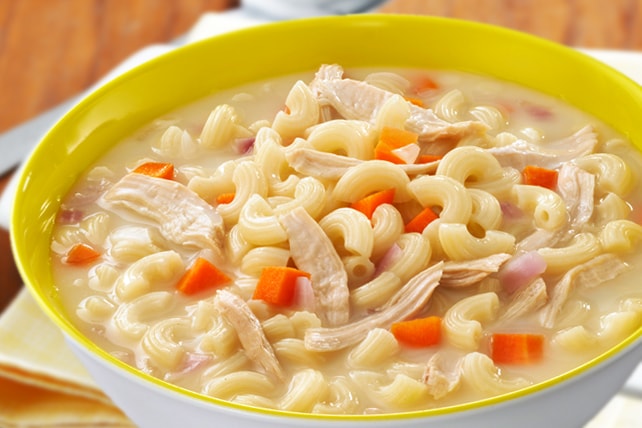 What we remember: our moms taking care of us when we're sick
 Our moms always did their best to care for us when we were sick. They'd wipe our foreheads with a wet towel, made sure we didn't bundle ourselves up with our blankets, and took time to cook us a warm bowl of chicken soup (or any of its variations) to quicken our recovery. We always liked being fed this too because it's when we feel our mom's love and affection the most.
Your favorite food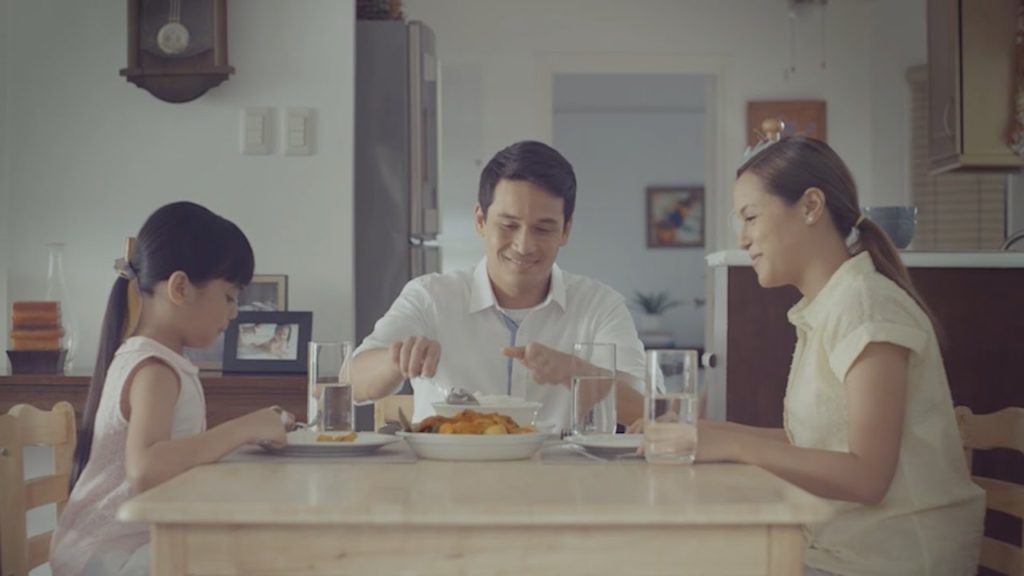 What we remember: the first time your mom cooked it for you at home
 Think about your favorite food. Most often than not, it's because of your mom's cooking that made you fall in love with that meal. Perhaps it was because of the ingredients, or the cooking technique she used, or how she tweaked the taste to suite your palette. No matter what it had been, all you know is that it changed your life forever. And nothing will ever compare, not even of it was the same dish from a well-known restaurant (although, you'd still eat it the dish anyway).
Food truly does evoke a lot of happy memories within us no matter what the circumstance. We remember the friends we once ate with, the relatives who once graced our homes with home-cooked food or pasalubong from the province, or the people we loved but lost along the way. Which is why when Maggi Magic Sarap came out with the ad below, it surely tugged at our heartstrings:
What other food gives you the happiest memories when you see them on your dinner table? Tell us all about them below!