8 Daily Kaliwete Struggles
Aug 13, 2019 &nbsp • &nbsp Jerica Chingcuangco
Happy International Left-Handers Day! Let's celebrate today by reminiscing all the things, from school to adulthood, that made (and still makes) life just a little bit harder for lefties. These are little things that once we realized how it worked for a right-handed person, made us think "Huh, andali pala nito" or "Hindi pala masakit to?!"
School armchairs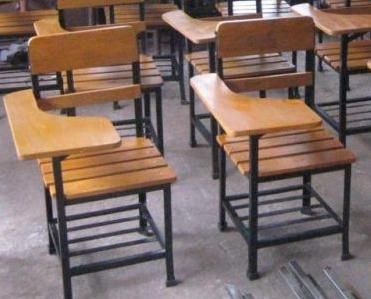 It's a rite of passage for students to 'graduate' to single chairs with a writing desk on the arm. No longer confined to a desk with a seatmate! So we sit in our new chairs, and of course, a lefty would end up sitting on a right-handed chair since there'd only be three or so left-handed chairs in the whole school. And that's if the lefty chairs are even fixed. Anyway, we sit on our right-handed chairs and we realize that huh, this chair isn't different from normal desks—actually, writing on it is even a bit harder. Why do I have to twist my body to get enough arm support just to write?
When you finally get a  chance to sit at a left-handed chair, ah. MAY ARM & ELBOW SUPPORT PALA TO?! Writing is actually comfortable?! You can even write while leaning on the back of your chair, relaxed? The righties have been enjoying this, every day, the whole time????
Scissors

Arts and crafts is fun. You get to make a mess and have a creative output! However, as a lefty, the struggle in using scissors is Real. Scissors are painful to hold after awhile, it takes a lot of maneuvering just to cut, and it's a struggle to cut a straight line. Of course, now there are scissors specifically designed for left-handed people, so parents, if your kid is a lefty and if you can afford it, please get them the scissors with the big handles and spare them the struggle and pain!
Hand smudge
Welcome to smudge city. Even if your penmanship is pretty, the Smudge on the side of your pinky running all the way down to your palm, sometimes even down to your arm, is unavoidable.
Writing on blackboards and whiteboards
Teacher calls you up to write on the board and all you have is where you smeared it @leftyprobs

— Payton Burbank (@Pburbank53) February 19, 2012
Since we write from left to right, the direction of the chalk or whiteboard marker obviously moves from left to right—which means that for lefties, the hand holding the chalk tends to erase what's already written. More smudge!
Using a computer mouse
A computer mouse is on the right side. Most of lefties grew up learning to use the mouse on this side.The struggle of using the pen tool or selection tool in image programs using a mouse as a lefty is too real. (Now, like scissors, there are left-hand options available!)
Travel Mugs (and mugs)
Active discrimination against the left-handed community pic.twitter.com/K0fZzEA236

— لوك (@52849I) May 8, 2015
When a closed lid travel mug only screws solidly closed one way, and that way is designed for right-handed people.
growing up thinking that it's other people who are supposed to see the design on the coffee mug #leftyprobs

— freudenschade (@tea_snail) November 18, 2014
Mood.
Can openers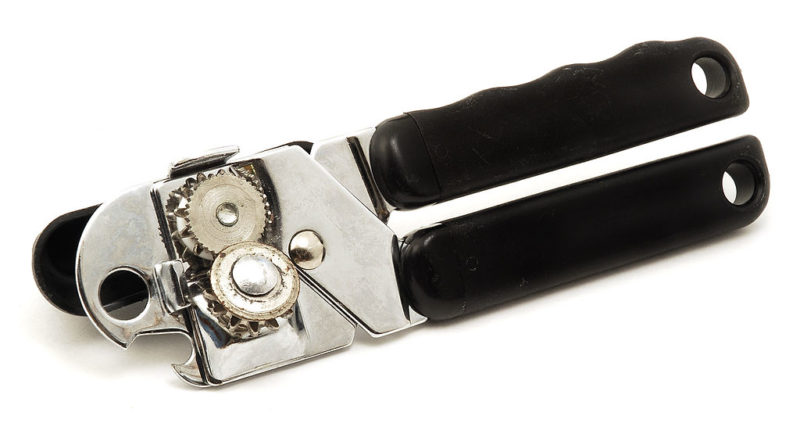 WHY DON'T THESE THINGS EVER WORK ON THE FIRST TRY OR THE SECOND?? Kinakaliwa mo kasi. If you're right-handed, you naturally hold the can opener on your right hand and attach it, and then you turn the crank. When your dominant hand is the opposite, you naturally attach the can opener on the left side or top left side, and turn the crank in the opposite direction. It doesn't work.
Items attached to cords in store displays or banks

You know it. Items you need to use but are attached to cords—like pens when you need to write in banks or for your order slip in Mercury Drug, or when testing digital devices in tech stores. The usual scenario would be to pick up the pen and then maneuver the item so you can write without the cord getting in the way (awkward) or even maneuver yourself (even more awkward, as the teller/pharmacist/salesperson stares at you doing a small impromptu dance).
What are your struggles as a lefty? Tell us below!