In as much as we want to experiment with different flavors in the kitchen, we can never be sure of what they will eventually taste like— more so, if they will be enjoyed by our family. But what if you can hack the existing household favorites just by adding a little touch of extra flavor?
All you really need is a handy ingredient that would ensure you get flavorful results everytime: bumabalot, nanunuot at umaapaw sa tamis-linamnam—the very things you can achieve by simply adding MAGGI Oyster Sauce to your recipe.
Try these exciting MAGGI Oyster Sauce hacks on your favorite ulam recipes to unleash your creativity in the kitchen!
OySt★r Fried Chicken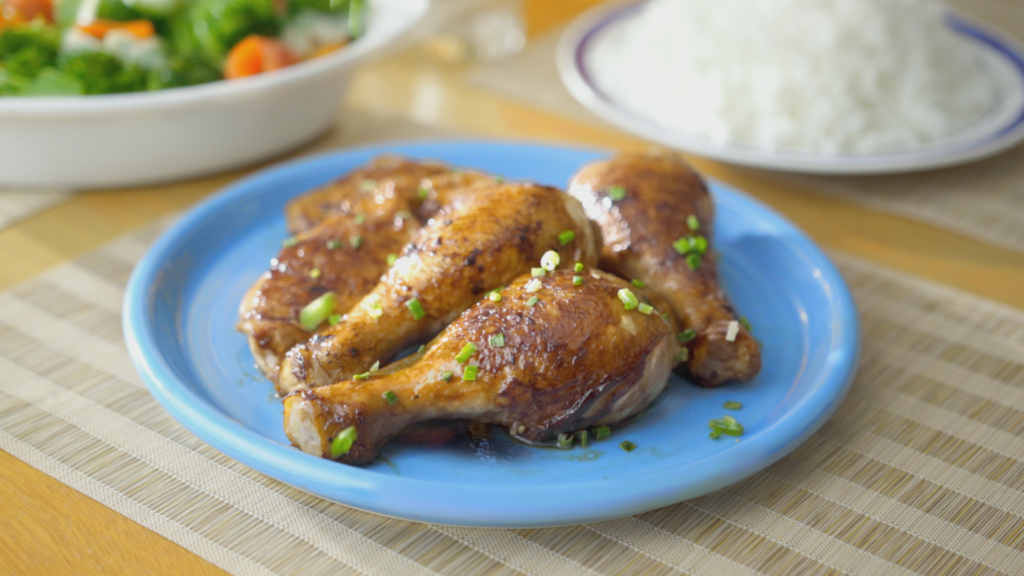 Who doesn't love fried chicken? Oyst☆r Fried Chicken is a wonderful twist to fried chicken because you will be rewarded with chicken na may sarap na bumabalot, nanunuot at umaapaw sa tamis-linamnam! Plus, it's real easy to make: 1.) Marinate with MAGGI Oyster Sauce 2.) Fry 3.) Enjoy!
Get the recipe here.
Pork Adobo
If there's one Pinoy dish that's almost impossible to get wrong, it's adobo. But have you tried Pork Adobo with MAGGI Oyster Sauce? Adding Oyster Sauce gives adobo a thicker texture and subtly sweeter flavor that makes all the difference.
Get the porktastic Pinoy recipe here!
Lumpiang Shanghai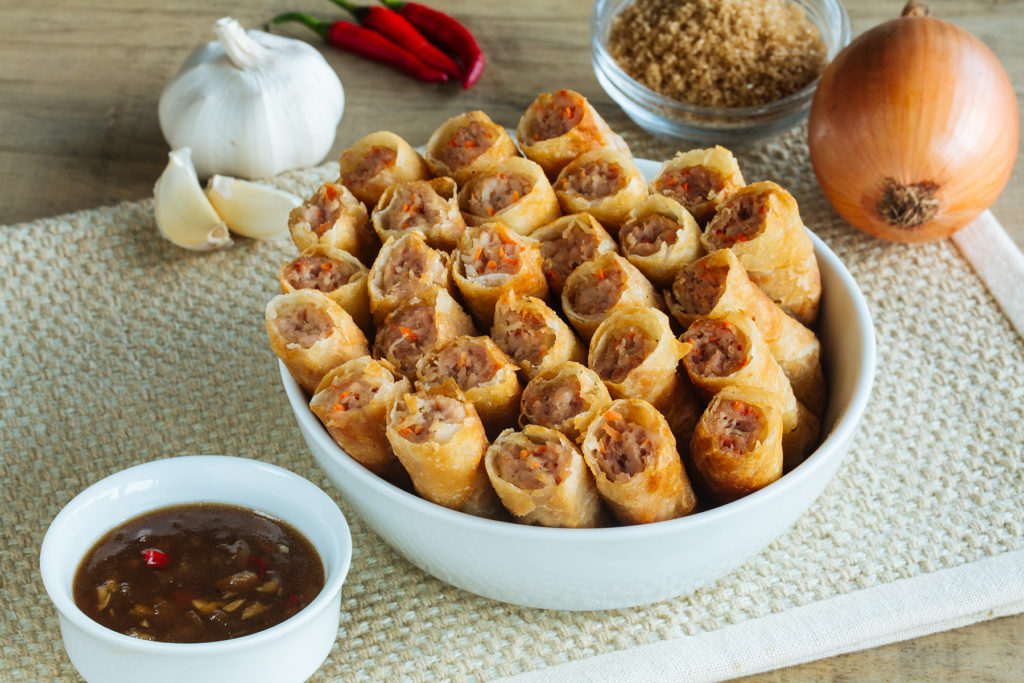 Add a flavorful kick to your Lumpiang Shanghai with an awesome reinvention of both the meat AND sawsawan. Adding MAGGI Oyster Sauce to your meat mix before frying enhances the flavor of the other ingredients as well as the meat itself. MAGGI Oyster Sauce will also give a sweet-savory twist to your sawsawan.
Get the recipe here!
Oyster-Glazed Fried Chicken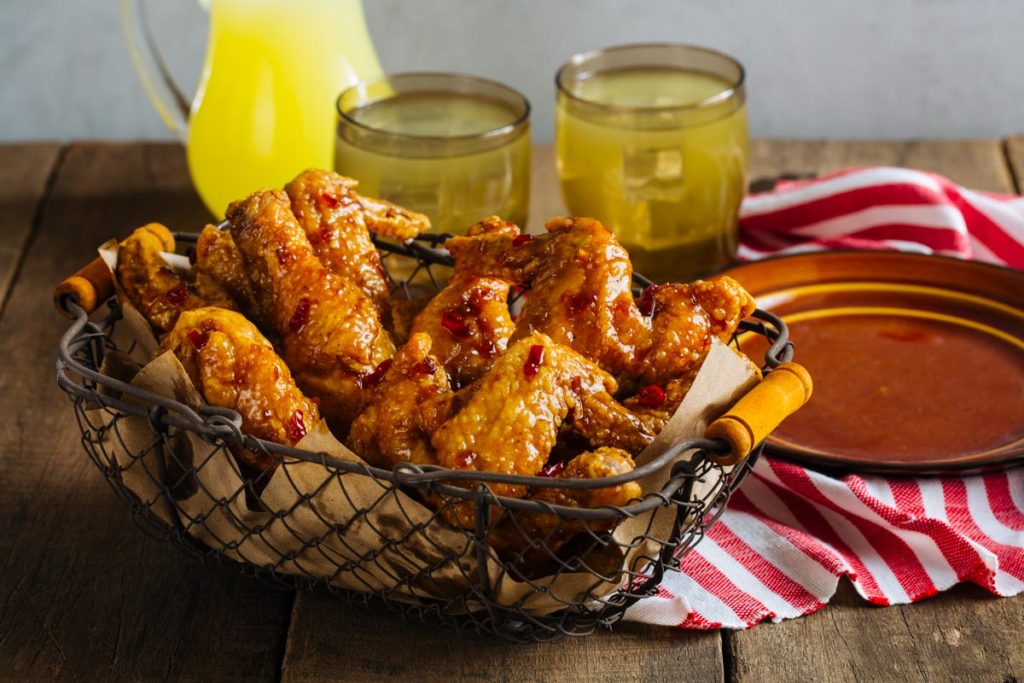 Who says you can't make Korean-style wings at home? All you need to make this special glazed fried chicken are MAGGI Oyster Sauce, brown sugar, and sesame seeds. So don't be scared to make this recipe at home! You won't have to order wings outside if the kids keep requesting this homemade version with Oyster Sauce.
Kangkong and Tofu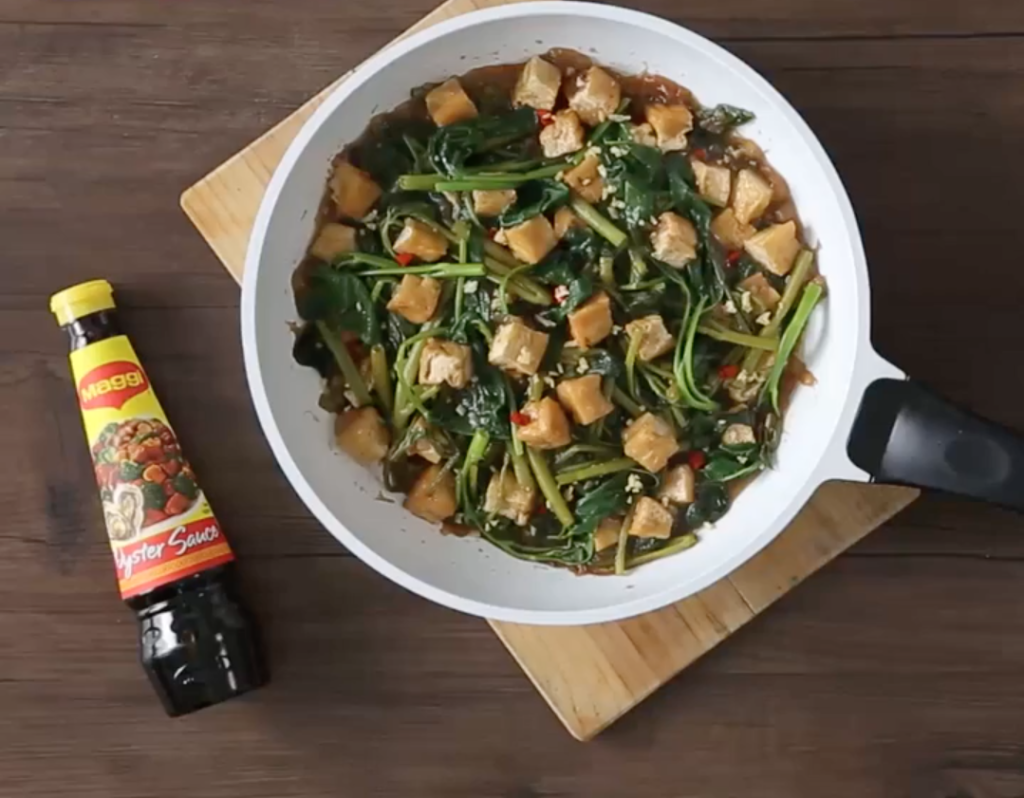 Perfect for Meatless Mondays and just about anytime you want something tasty and wholesome. Put a healthy spin on a  tofu dish by adding MAGGI Oyster Sauce, kangkong, and some toasted garlic! Even the whole household will love this meatless recipe with its added saucy texture that coats the kangkong with flavor. Share this recipe to other discerning moms and cooks!
Mixed Seafood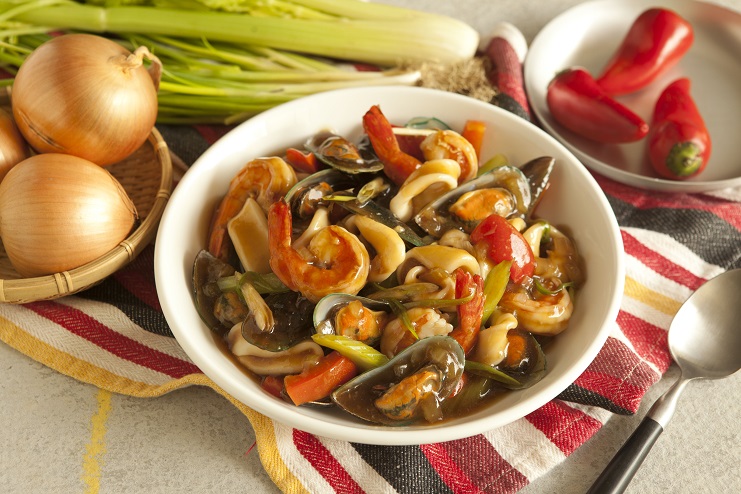 Speaking of going meatless, did you know that seafood goes perfectly with oyster sauce? This recipe is great for beginning cooks who want to try their hand in seafood dishes. The combination of sweet and savory adds a glossy coat of asian flavor on seafood and veggies. Use it as a rice topping to make the most out of the sauce!
Bistek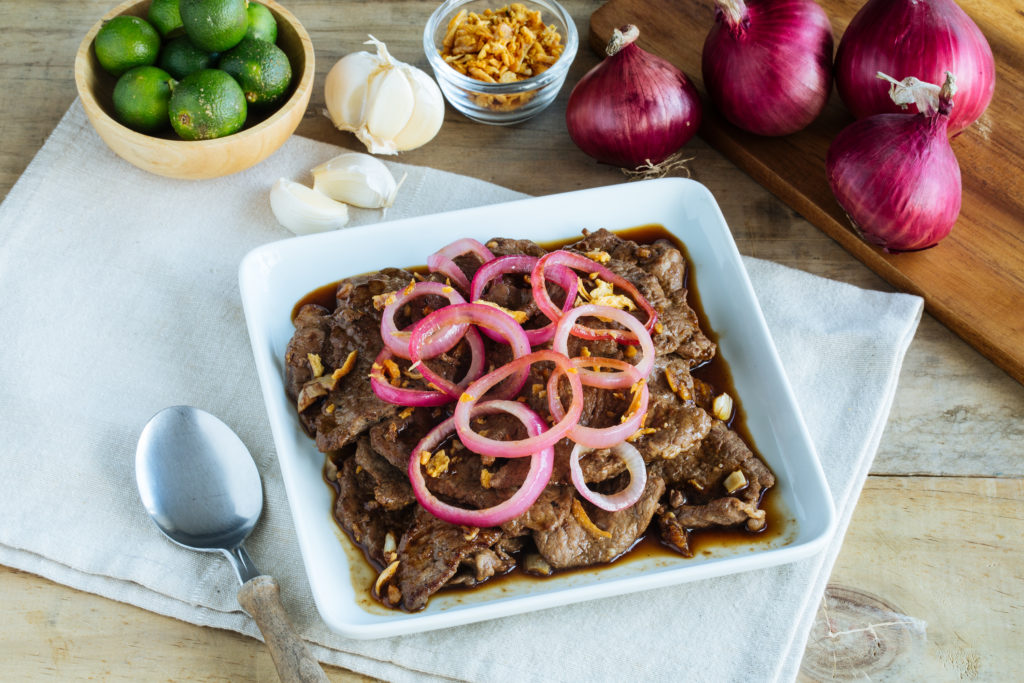 Pork Adobo's not the only classic Pinoy dish you can easily play with flavors. Try this version of Bistek with the unique saucy sweetness only Oyster Sauce can achieve!
Beef with Broccoli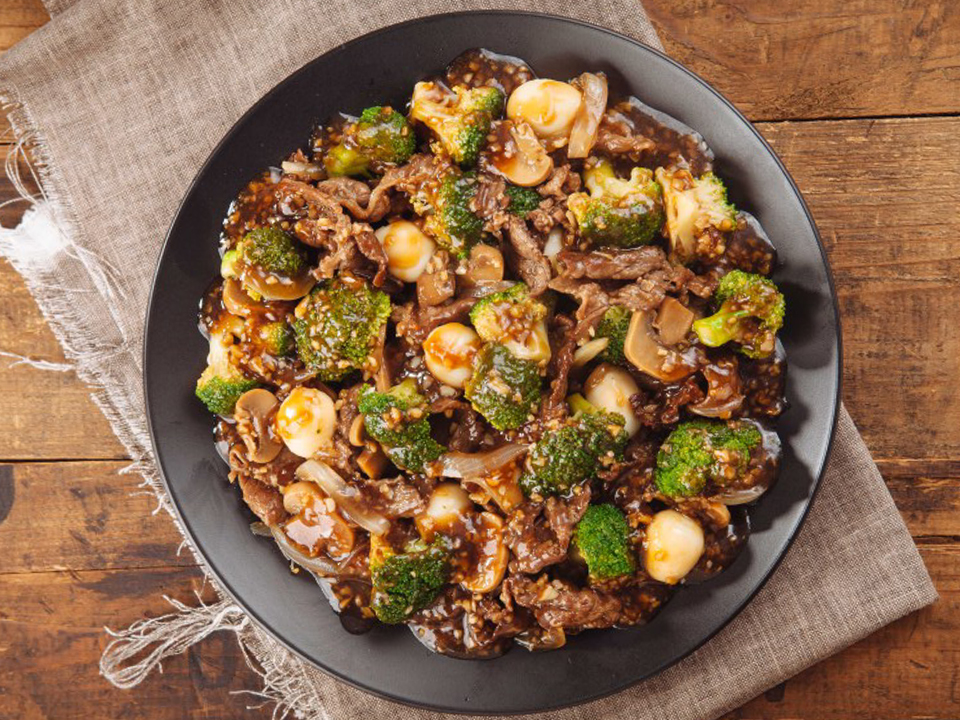 Consider this your kitchen graduation dish. If you've mastered all recipes above, get fancy in the kitchen with this! Make the beef and vegetables come alive and give the sauce added flavor dimensions by adding MAGGI Oyster sauce in this recipe.
You will be rewarded with mouth-watering goodness with sweet, savory taste to your family's favorites – all with the simply added magic of MAGGI Oyster Sauce!
Loved these recipes? You don't need a lot of ingredients to make your cooking extra special. All you need is Maggi Oyster Sauce and a lot of creativity! Check this page for more creative cooking creations with Maggi Oyster Sauce.