At some point in our life, we've created a bucket list that we've always wanted to accomplish sooner, rather than later, in life. A bucket list may include some of the most trivial things such as eating the best ramen in the world, or even just collecting stamps from every city around the globe, but nevertheless still as valuable as any list.
Adding extreme activities in your bucket list not only makes it memorable, but will also help you conquer your lifelong fears. Want to take your bucket list to the next level? Why not include these intense but unforgettable activities in your list for an adventure of a lifetime.
Sandboarding in Dubai
Dubai is home to thousands of sand dunes, and one activity that you totally shouldn't miss is sandboarding. Also known as sand surfing, sandboarding is an activity wherein you slide down a sand dune using a board wherein your feet are strapped. Take it up a notch by using a board with no bindings!
Heli-biking in New Zealand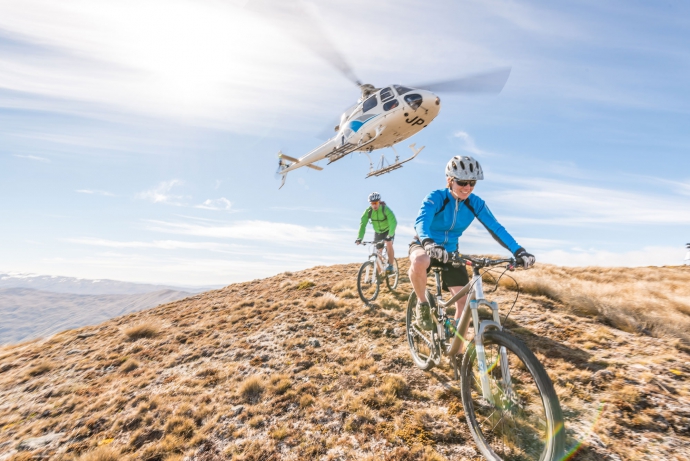 Biking is one thing, but have you tried heli-biking? This activity takes mountain biking on another level by dropping off bikers at the top of the mountain using a helicopter. Thrill-seekers can breathe in Queenstown's scenic views while going down the rigorous mountain ranges.
Underwater Walking in Maldives
Love the ocean but can't swim? Then underwater walking is perfect for you! Marvel at exotic sea creatures while walking the clear ocean floor of Maldives. You might even find a dory kissing your see-through oxygen mask!
Shark Cage Diving in Cape Town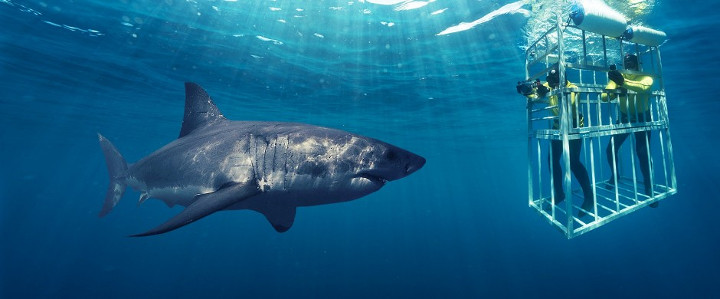 (Literally) face your fears when you go shark cage diving and come face to face with a Great White Shark in Cape Town, South Africa. Get up close and personal with one of ocean's scariest sea creatures as they hunt for their next food.
Base Jumping in Malaysia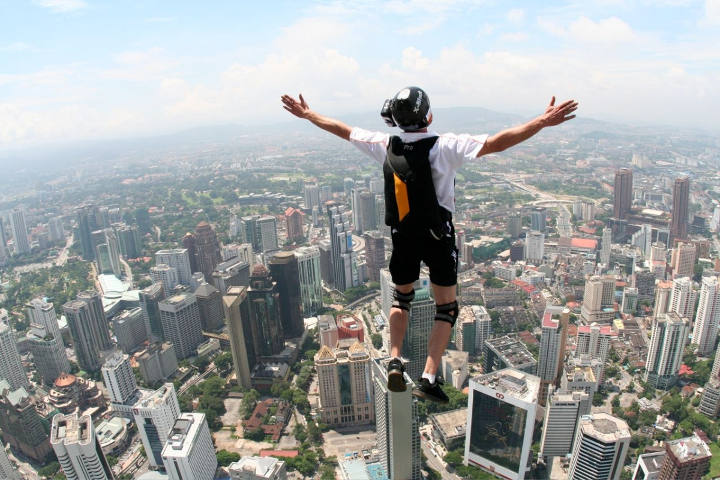 Experience a once in a lifetime adventure by base jumping off of Malaysia's KL Tower, which stands at a whopping 1, 381 feet. The annual KL Tower International Jump competition saw a jumper whose age (63 years young!) didn't let him stop from enjoying the jump, surely a lesson for anyone who wants to finish his or her bucket list!
Attend the La Tomatina Festival in Spain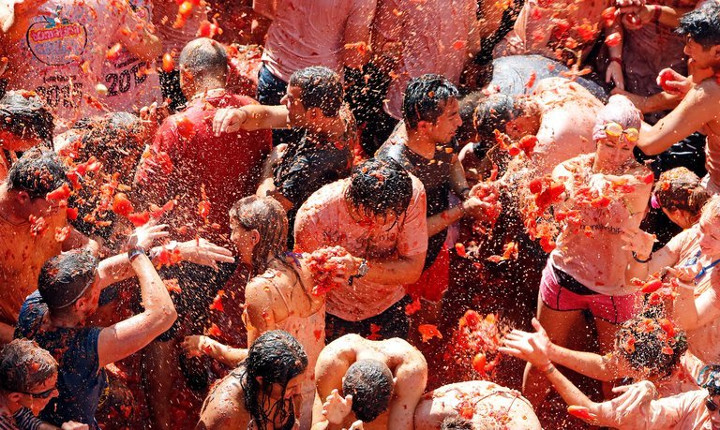 At the back of our mind, we've always been curious on what it's like to be in an actual food fight. Well, Spain's La Tomatina festival lets you experience a different kind of food fight! Thousands of people flock the yearly festival to partake on the messiest and most extreme food fight in the world, throwing almost 165 tons of tomatoes at each other. It's best be prepared by wearing goggles to protect your eyes and aim better!
Hang Gliding in Rio de Janeiro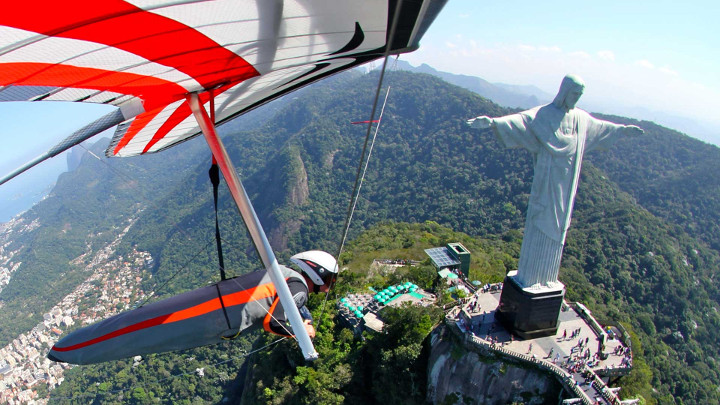 Ever dreamed of flying? Then hang gliding might just be the perfect activity for you! This activity is definitely for people with fear of heights, but would like to conquer their fear. Soar high by strapping yourself to a large metal-frame contraption with nylon wings and jump off and sail through the lively city of Rio. A pilot will be flying with you and will maneuver the contraption, so don't worry of going downhill.
Rock Climbing in Todra Gorge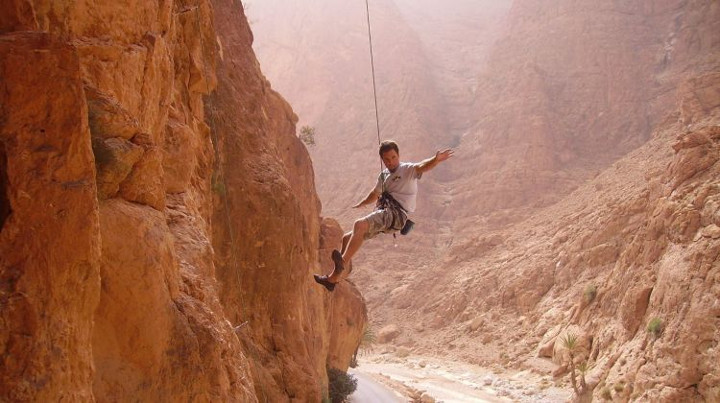 Trek one of Morocco's best and most popular climbing spots, Todra Gorge, wherein beginners and professional rock climbers can improve their rock climbing skills thanks to its nearly 400 different climbing routes on 40 different sectors.
Got any more suggestions? Tell us below!