8 Filipino World War 2 Heroes You Should Know More About
Apr 10, 2023 &nbsp • &nbsp Meryl Medel
Every year on April 9, through Araw ng Kagitingan, we commemorate the heroic deeds of Filipinos who fought bravely and tirelessly for our country during World War 2, especially those who persevered in Bataan. Many Filipinos were tortured and abused under the colonial Japanese occupancy and many even sacrificed their lives. This Araw ng Kagitingan, let's honor the unsung Filipino World War 2 heroes and heroines who gave their lives for the country. These are just some of them.
Captain Jose Cabalfin Calugas
The oldest of three children of a farming family in Barangay Tagsing, Iloilo, Jose Cabalfin Calugas dropped out of high school to support his family. At 23, he joined the Philippine Scouts and went to Oklahoma for training. He was eventually stationed in Pampanga, where he started his own family.
When the war hit, he and his unit were called to Bataan, where they were tasked to set up lines of resistance while waiting for supplies and reinforcements from the US. In January 1942, while working as a mess sergeant, Calugas noticed one of his unit's field guns was silenced and its crew killed. Taking immediate action, he ran over 900 meters to the gun position, organized a group of volunteers, and returned Japanese artillery fire for the whole afternoon. This gave time for other soldiers to dig in and defend the line.
While they were successful in defending that day, months later, Calugas and his fellow soldiers were forced to surrender to the Japanese forces and take part in the Bataan Death March. He remained a prisoner until January 1943, when he became a laborer in a Japanese rice mill. There, he secretly joined a guerilla unit and joined an attack on a Japanese garrison. After the war finally ended in 1945, Calugas became the first Filipino to receive the most distinguished Medal of Honor, the United States Armed Forces' highest military decoration.
Cesar Fernando Basa
Before he became one of the pioneer fighter pilots in the Philippines' air force corps, Cesar Fernando Basa was a simple kid in Isabela, Negros Occidental. Due to his interest in science, he took up Chemistry at Ateneo, graduating in 1939. But he was drawn to flying, so he took up a course at the Philippine Army Flying School in Camp Murphy (now Camp Aguinaldo) before eventually becoming a second lieutenant and a pilot in 1940.
During the war, Basa was assigned under the command of Captain Jesus Villamor in Batangas. There, he and his six fellow Filipino fighter pilots engaged in dogfights against 27 Japanese bombers and 17 fighter escorts. After a two-hour air-reconnaissance mission, Basa only had 15 minutes' worth of fuel left in his aircraft. Still, he used his precious time to join his fellow Filipinos in the fight. While he was able to bring his aircraft back to land, a Japanese fighter attacked him relentlessly, resulting in a fatal head injury that led to his death. In recognition of his heroic deeds, he was posthumously awarded the Silver Star, the United States Armed Forces' third-highest military decoration for valor in combat.
Magdalena Leones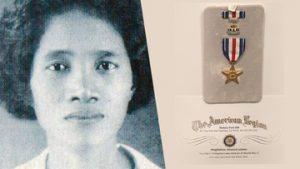 Magdalena Leones was a simple schoolteacher studying to become a nun. However, her life was disrupted when the Japanese invaded the country. After refusing to surrender to the Japanese forces, she was put behind bars, where she taught herself the Japanese language. Using her skills, she became an important intelligence agent, passing on vital information — and even much-needed supplies like medical items and radio parts — through enemy territories. This information included the names of enemy ships docked at La Union, their cargo, and the names of their captains. After the war, Leones was awarded the Silver Star Medal, becoming the only Asian woman to be given the distinction.
Valeria Panlilio
Another highly decorated intelligence agent is Valeria "Yay" Panlilio, who worked as a journalist for The Manila Tribune before being forced to change occupations at the height of the war. As a broadcaster for a Japanese propaganda radio station, she relayed vital information to Allied forces using secret codes in her broadcast.
After the Japanese discovered her spying activities, she was forced to flee to the Sierra Madre mountains, where she became the second-in-command of Marking's Guerilla forces. A detachment was even named after her, with the Yay Regiment successfully defending the Ipo Dam from the enemy's attempts to poison the main water supply of Manila. After the war, she was awarded the United States Medal of Freedom, and she settled in the US to continue her work as a journalist.
Januaria Constantino Keller a.k.a. Carmen Rosales
Before the war broke out, Januaria Constantino Keller, acting under the stage name Carmen Rosales, was considered to be the first real movie star of the Philippines. After her husband's tragic death at the hands of the Japanese, she joined the resistance group Hukbong Bayan Laban sa Hapon, a.k.a. HUKBALAHAP, to continue her husband's fight. In her missions, she carried a 415 caliber gun, and was known to disguise herself as a man by wearing a fake mustache.
The Angels of Bataan

The Angels of Bataan was a group of nurses that were captured and imprisoned but still continued to serve as a nursing unit even as prisoners of war. Within that group, three Filipino medical professionals remained, with a few others arriving later. Dr. Guedelia M. Pablan and nurses Carmen Lanot and Bruna R. Calvan saw their hospital burnt to the ground, forcing them to transfer to a convent before it was once again burnt down. Under the watchful eyes of the Japanese, they used nipa huts as makeshift hospitals, while also stealthily handing over supplies to the guerilla units.
Josefa Capistrano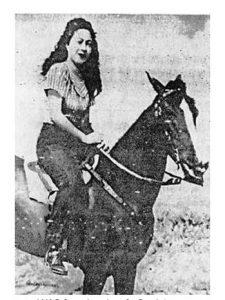 A former captain of the UP Women's rifle and pistol team, Josefa Capistrano of Misamis Occidental was a sharpshooter. She put her skills to use during the war, establishing the Women's Auxiliary Service. With nearly 3,000 members, the group was able to provide food and shelter to guerilla fighters, perform first aid to those in need, and even spy for the Filipino-American forces. For her efforts, she was awarded her Military Merit Medal in 1946, but she first demanded that the organization be recognized as an official military unit, which was also officially granted.
Maria Ylagan Orosa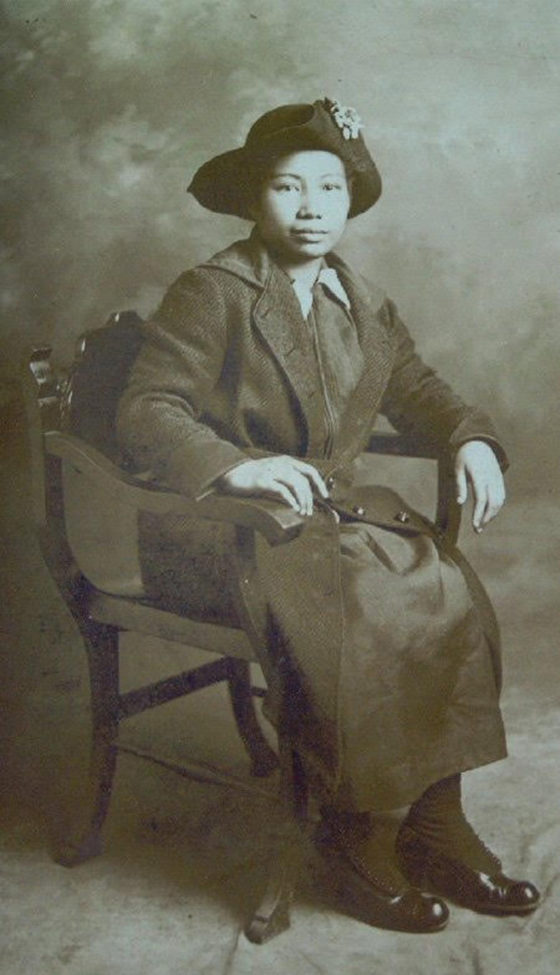 Maria Ylagan Orosa may be best known for inventing banana ketchup during the war. But that's not all. On top of being a food chemist and an inventor, Orosa was also part of the guerilla movement that fought for the freedom of the country. She was ranked captain in Marking's Guerilla, responsible for collecting and supplying essentials, especially food, to Filipinos.
8 Things Every Filipino Should Know About Maria Ylagan Orosa
8 Things Every Filipino Should Know About Maria Ylagan Orosa
Cristina Morales | Nov 29, 2019
Follow us on Facebook, Twitter, Instagram, Tiktok, and Youtube for the l8est entertaining, useful, and informative lists!