8 Things Every Filipino Should Know About Maria Ylagan Orosa
Nov 29, 2019 &nbsp • &nbsp Cristina Morales
Today's Google doodle features a Filipino woman you may have heard about: Maria Ylagan Orosa. Many of us know her simply as the inventor of banana ketchup, but who is Maria Ylagan Orosa and why is Google celebrating her? Here's what you should know.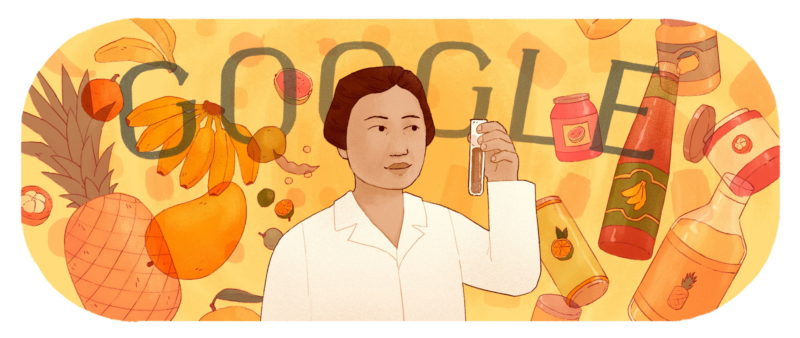 She was born in Taal, Batangas
Orosa was born on November 29, 1893 in Taal, the fifth child of Simplicio Orosa and Juliana Ylagan Orosa. An excellent student, she left her hometown in 1915 to study at the University of the Philippines' College of Pharmacy. After a year, she got a scholarship to study at the University of Seattle. There, she earned bachelor's and master's degrees in pharmaceutical chemistry, as well as a degree in food chemistry.
She turned her back on a lucrative career in the US to help her homeland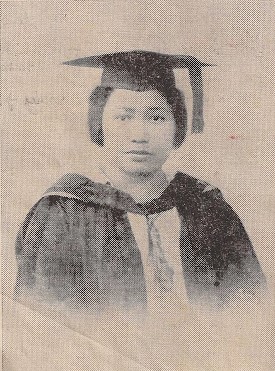 In 1922, Orosa was offered an assistant chemist position in the State of Washington, but decided to return to the Philippines. Her homeland had a rising problem of malnutrition, and she wanted to see what she could do to help.
She was a government worker
When she returned to the Philippines, she first taught Home Economics at the Centro Escolar University. After a year, she transferred to the Bureau of Science to work as a chemist. In 1928, she was sent to several countries to study food processing and canning technology. In 1933, she was named the head of the of the bureau's Food Preservation Division.
She was a WWII guerrilla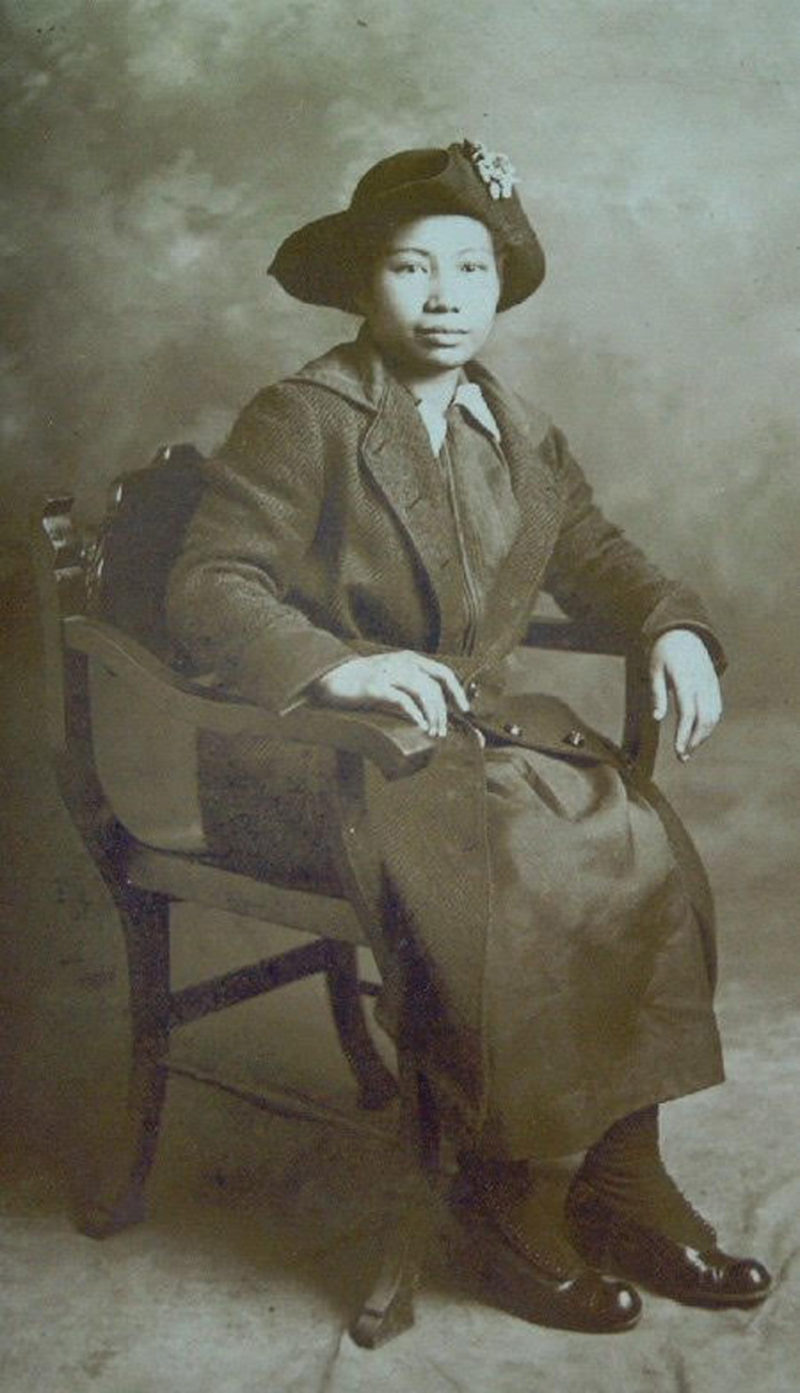 When WWII reached the Philippines in late 1942, Orosa joined a guerrilla group called the Marking's Guerrillas–named after their leader, Marcos V. Augustin Marking. There, she was given the rank of captain. During the war, she created Soyolac, a high protein powder made from soya milk. She also invented Darak, which were rice cookies packed with Vitamin B.
Carpenters would then insert Soyolac and Darak into hollowed bamboo sticks and give them to civilian prisoners at the University of Santo Tomas, as well as prisoners of war at the Japanese concentration camps in Capas and Corregidor. These inventions saved countless lives during World War II.
She invented banana ketchup because of a tomato shortage
Banana ketchup was first developed in 1942. When the war broke out, food was scarce and Filipinos had to make do with whatever was available. To concoct banana ketchup, Orosa followed the tomato ketchup recipe, replacing tomatoes with saba. The first versions of banana ketchup had a brownish color–the bright red sauce we've all gotten used to has added dyes to make it look more similar to its tomato-based predecessor.
Apart from banana ketchup, Orosa also developed powdered calamansi juice, and created processes to ferment native fruits like cashew and guava into wine. She also created vinegar from pineapple, and made jelly from guava, santol, mango, and other local fruits.
She gave remote villages a better way to cook
Orosa used her extensive knowledge of chemistry and food science to invent numerous culinary innovations. One was the Palayok Oven, which was made from fitting a traditional earthenware pot with two sheets of metal. This invention gave remote villages a more effective way of cooking over an open fire.
She died during the Liberation of Manila
Though her family and friends urged her to flee the city for her hometown, Orosa insisted on staying because it was her duty as a soldier. On February 13, 1945, she was hit by shrapnel while performing her duties at the Bureau of Plant Industries building. Though she was rushed to a nearby hospital, the hospital itself was also bombed while she was being treated, and another shard of shrapnel directly hit her heart, killing her instantly. She was just 52 years old.
She is recognized as a Filipino hero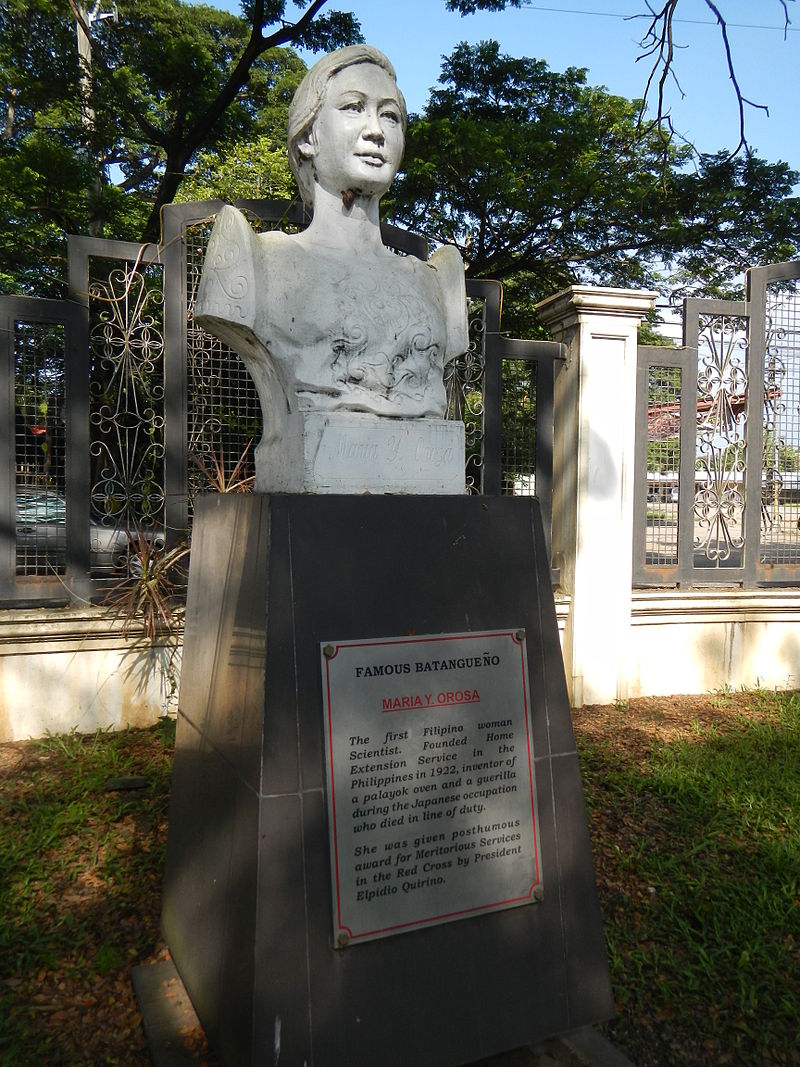 For her contributions to the country, Orosa is commemorated in several locations all over the Philippines. A bust and historical marker is installed in her home province of Batangas. An Ermita street and a building in the Bureau of Plant Industry are named after her. She was also one of the 19 scientists recognized during the 65th anniversary of the Institute of Science and Technology. In 1983, the National Historical Institute installed a marker in her honor at the Bureau of Plant Industry. To celebrate her centennial anniversary, the Philippine Postal Corporation issued a postage stamp in her honor. And now on her 126th birth anniversary, Google is commemorating her with a special Doodle.
"It is always inspiring to see the life and work of Filipino women from our history and we are glad to honor Maria Ylagan Orosa, one of the country's most influential Filipinas, with a special Doodle," said Bernadette Nacario, Google Philippines Country Director. "We hope that this serves as a reminder for Filipinas to pursue their passions and use their talent and skills for the greater good."
What other Filipino historical figures should have Google Doodles? Tell us in the comments!