Ah, January, the start of a new year— a time to leave all the ugliness of the previous year and start fresh. That being said, you might want to consider these eight films that celebrate new beginnings. Different they may be in terms of genre and tone, they all share the spirit of taking chances, no matter how difficult or scary they may be.
1. GROUNDHOG DAY (Harold Ramis, 1993)
If this is the first time you're hearing about this movie, the obvious question is why? "Groundhog Day" is about a cynical TV reporter named Phil Connors (Bill Murray) who gets to relive a single day over and over. At first, he finds the phenomena horrifying, but he eventually uses his situation to improve himself. Didn't we all wish at one point or another that a restart button existed?
2. DAGITAB (Giancarlo Abrahan, 2014)
"Dagitab" is a quiet mood piece that asks some deep questions about love, relationships and the universe in general. Eula Valdes and Nonie Buencamino charmingly play college professors who are married to each other but are coming to terms that the spark in their relationship may be rapidly dying. At its core is a story of introspection and reevaluation of the more important things in life, but be prepared for a tidal wave of hurt along the way, as Giancarlo Abrahan's script (which won Best Screenplay at Cinemalaya in 2014) provides for a lyrical anecdote of endless sorrow. "Kung napapagod ka na, hindi mo naman kailangang umalis. Kailangan mo lang magpahinga," Buencamino's character Jimmy tells Valdes' Issey.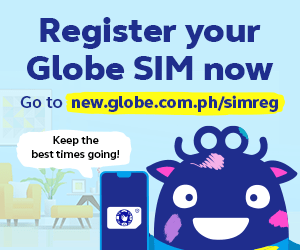 3. JOY (David O. Russell, 2015)
Jennifer Lawrence trades her bow and arrow for a self-wringing miracle mop in "Joy," based on the life of entrepreneur Joy Mangano. Literally a rags-to-riches story, "Joy" proves that success is often a matter of perseverance, and it usually comes out of necessity. Outrageously funny, poignant and inspiring all at the same time, "Joy" is a film you never knew you needed all along.
4. JULIETA (Pedro Almodovar, 2016)
Spanish filmmaker Pedro Almodóvar returns to the early female-driven dramas of his career in "Julieta," based on three short stories in Alice Munro's book "Runaway." Transferring the setting from Canada to Spain, the film is about a mother and daughter relationship which has gone sour over the years. Told in a series of flashbacks, the mysteries of their separation slowly unfold, as the now older Julieta (Emma Suárez) has a shot of reuniting with her estranged daughter, Antia. Prepare a hanky. (We warned you!)
5. SANA MAULIT MULI (Olivia Lamasan, 1994)
ABS-CBN Film Restoration recently restored this classic love story that forever made Aga Muhlach and Lea Salonga a timeless loveteam. In case you were hiding a rock and didn't see this yet, "Sana Maulit Muli" is about Jerry and Agnes, who are separated by distance and circumstance and reunited later, only to discover bitter truths about the time they lost. "Hindi ako nawala, Jerry. Natauhan ako." Just like that, Lea Salonga crushed our hearts into a million tiny pieces.
6. FORGETTING SARAH MARSHALL (Nicholas Stoller, 2008)
Guy gets dumped by his girlfriend. He tries to move on by going on a vacation. Ex and her new flame are also in the same beach resort. Hot hotel concierge named Mila Kunis. How much more complicated can this get? Obviously, super complicated. Here's one film you might want to revisit (or if you haven't seen this, go see it ASAP!) for your moving on phase. Best seen with your best friends. Vodka is optional. (No it's not, wink wink.)
7. THE KIDS ARE ALL RIGHT (Lisa Chodolenko, 2010)
"The Kids are All Right" pays tribute to unusual family setups, where a married lesbian (Annette Bening) and bisexual (Julianne Moore) couple both conceive a child from the same sperm donor (Mark Ruffalo). The conflict arises when Laser (Josh Hutcherson) and Joni (Mia Wasikowska) decide to find out who the sperm donor is. At times funny and amusing, but also heartbreaking, "The Kids are All Right" is a story of change and forgiveness, and celebrating what it means to be different. You know Bening deserved an Oscar when she told Ruffalo "Yeah? Well, I need your observations like I need a d*** in my a**."
8. ARI: MY LIFE WITH A KING (Carlo Enciso Catu, 2015)
They say change is the only thing constant in this world, and this is true in "Ari," where a fading world encounters a glimmer of hope in the person of Jaypee (Ronwaldo Martin), a Kapampangan high schooler who doesn't speak the language. As soon as he meets Conrado Guinto (Frank Guinto), the reigning king of poets in Pampanga, he understands the value of history and culture, and how returning to his roots is the key to moving forward. If you aren't familiar with regional cinema in the Philippines, "Ari" is a great place to start your binge-watching.
Got any more recommendations? Tell us about them below!