8 Reasons to Watch "Ang Larawan"
Jan 5, 2018 &nbsp • &nbsp Macky Macarayan
"Ang Larawan" has been on our radar ever since it was announced years ago, and now that it is already showing in cinemas, we cannot recommend it enough. Herein are 8 reasons why you should watch the movie pronto. Hey, it's not Best Picture for nothing.
1. Joanna Ampil
After seeing "Ang Larawan," you will remember the name Joanna Ampil. A seasoned theater actress, having played Kim in "Miss Saigon" and Éponine and Fantine in "Les Misérables," among others, Ampil makes her major film debut in Loy Arcenas' film as Candida Marasigan, a headstrong and resolute woman, and elder sister to Paula (Rachel Alejandro). The rightful awardee of the MMFF Best Actress trophy, indeed. Urian up next, perhaps?
2. A dream cast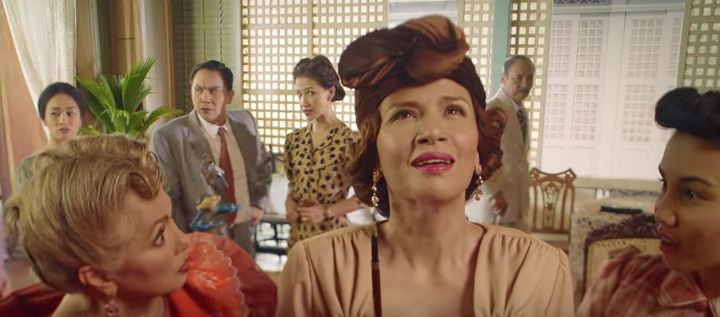 Aside from Ampil, Rachel Alejandro is also gripping as the relatively prim and humble Paula, while Nonie Buencamino and Menchu Launchengo-Yulo play the sisters' elder siblings Manolo and Pepang. Paulo Avelino is quite believable as the smooth-talking ladies' man Tony Javier, while Sandino Martin has a boy-next-door charm as Bitoy Camacho. Then, there's Robert Arevalo as the charismatic yet commanding Don Perico, while Celeste Legaspi is his wife, the feisty Doña Loleng. Even Zsa Zsa Padilla is here, as the conga dancer Elsa Montes.
3. The eye-popping production design
Talk about time travel! The 1940s costumes are so intricate you'd want to wear one yourself and take a stroll in historic Intramuros (Zsa Zsa Padilla's headdress deserves a supporting acting award LOL). The interior of the Marasigan house, which was shot in Taal, Batangas is a character of its own, while the exterior shots were taken in Intramuros, where most of the old buildings still exist today. There's even a scene where the sisters serve hot chocolate from a traditional pitsel and use a wooden whisk called batirol to create foam. The grand finale, which was the La Naval procession scene is said to feature more than 700 extras, with the carroza of the Virgin of La Naval exquisitely decorated and lit.
4. The music, of course!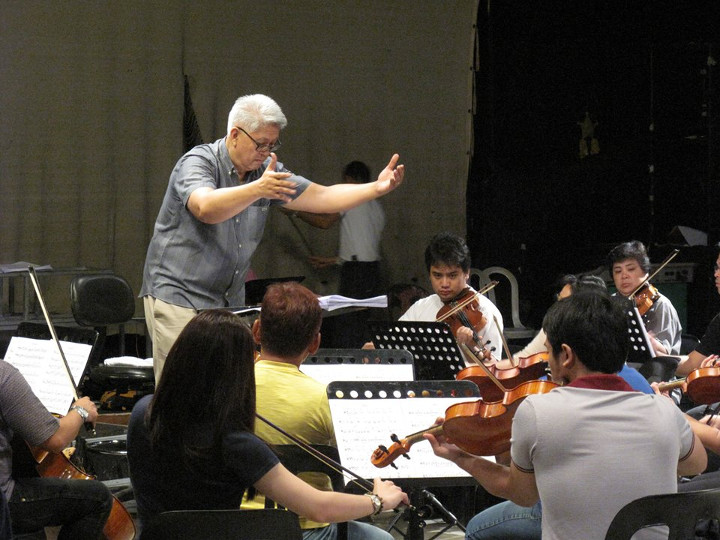 National artist Rolando Tinio wrote the libretto for "Ang Larawan," based on the play by fellow national artist Nick Joaquin, with music composed and conducted by Ryan Cayabyab. We had goosebumps watching "Ang Larawan" on the big screen, as if seeing a big scale theater production. And in case you still need your "Ang Larawan" fix, the soundtrack is available on Spotify.
5. A good time to revisit the classics
The original play by Nick Joaquin was written in English, and was turned into a black-and-white film in 1965, directed by national artist for film Lamberto Avellana. It starred Daisy Hontiveros-Avellana as Candida, Naty Crame-Rogers as Paula and Vic Silayan as Bitoy Camacho, among others. The film was recently restored by Italy's L'Immagine Ritrovata, through the efforts of the Film Development Council of the Philippines and filmmaker Mike De Leon. Believe us, you'd want to revisit this version after seeing "Ang Larawan."
6. An opportunity to brush up on your Spanish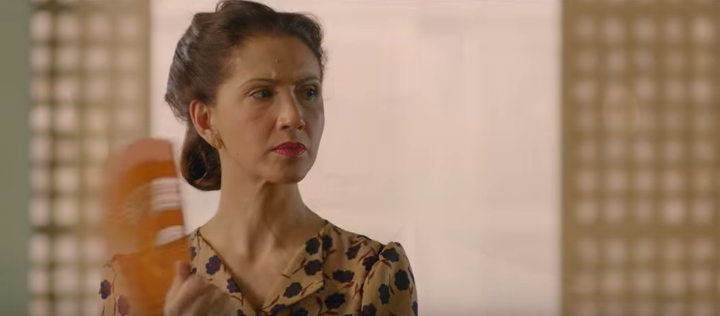 Spanish is such a very seductive and interesting language, and has permeated our present vocabulary more than we realize. Still, there are several Spanish terms Filipinos have since dropped from everyday usage, but would be quite fascinating to hear and revisit. "Ang Larawan" is filled with Spanish terminologies, as is typical of the 1940s. We recommend you see the film so that the next time you get invited to a lavish tertulya and asked to proceed to the comedor, you'd actually know where to go.
7. Boy Yñiguez's stunning cinematography and Marilen Magsaysay's magic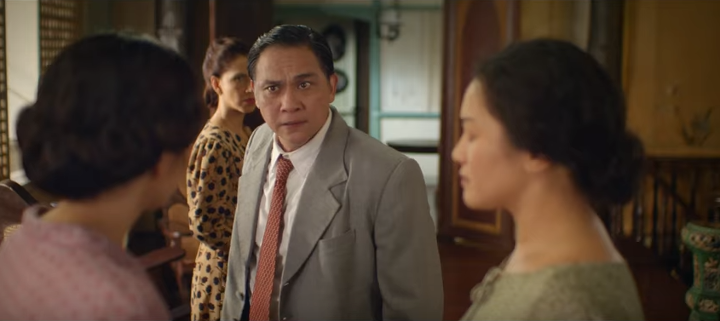 Boy Yñiguez, who also shot "Kita Kita" and "Last Night," two of the most eye-pleasing movies of 2017, renders one beautiful frame after another in "Ang Larawan." The visual compositions always have dramatic depth, and even the blackout scene was stunningly lit. Closeups of Joanna Ampil, particularly during the second and third act add intensity to the story. Meanwhile, colorist Marilen Magsaysay adds a touch of vibrance to the film's visual look, with the daylight scenes popping up like a real bright sunny day.
8. "Contra Mundum"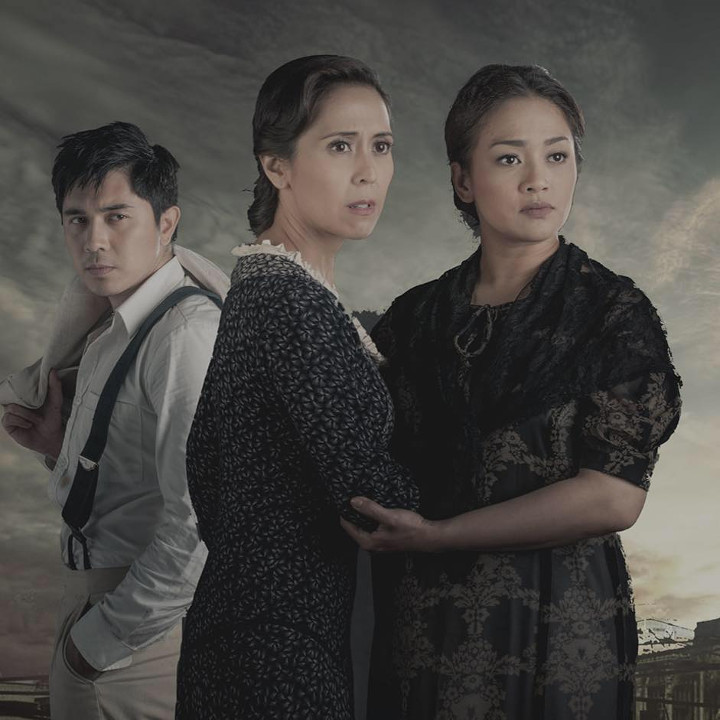 "Contra Mundum," translates to "defy the world." Among other things, "Ang Larawan" challenges its viewers to defy limits and expectations. Heck, the film itself defied odds when it entered the MMFF, losing several theaters on its second day, but eventually getting them back and more after winning major awards and with word-of-mouth spreading like wildfire.
Have you seen the movie? Tell us what you think of it below!