8 Films to See At This Year's CineFilipino
By Macky Macarayan

Now on its third edition, the CineFilipino Film Festival once again offers an array of out-of-the-box stories from some of today's rising local filmmakers. Plan your viewing schedule ahead and head on over to the cinemas, but first, take a quick look at the full-length titles currently in competition:
1. DELIA & SAMMY by Therese Cayaba
Therese Cayaba directs her first full-length film about a grumpy former actress, Delia (the most-awaited comeback of Rosemarie Gil) who learns she is dying, and thus needs someone, or somewhere to place her husband Sammy (Jaime Fabregas, who is brilliant in every role). We're expecting a bittersweet road trip film filled with unexpected twists and turns.
2. EXCUSE ME PO by Ronald Batallones
An awardee of the MTRCB scriptwriting contest in 2015, "Excuse Me Po" centers on a senior citizen named Hilda (Elizabeth Oropesa), a former bit player in the movies who is now making ends meet as a con artist. Meanwhile, a filmmaker takes notice of her modus operandi and asks to turn her life story into a film. Oropesa has always been a very breathtaking actress, from Ishmael Bernal's "Nunal sa Tubig" until the recent Cinemalaya film "I America," where she bagged the best supporting actress trophy. And of course, a film-within-a-film structure is always worth a look.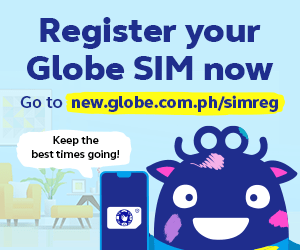 3. HITBOY by Bor Ocampo
Selected as one of the finalists for the 2016 DGPI Film Pitching, and perhaps hot on the heels of the extrajudicial killings issue, "Hitboy" concerns a 15 year-old named Alex, who works as a part-time gun for hire. Bor Ocampo previously directed the 2015 crime thriller "Dayang Asu," and judging by his first feature film, we'd say our money's in for another slow-burn tale of crime and punishment (or the lack of it).
4. GUSTO KITA WITH ALL MY HYPOTHALAMUS by Dwein Baltazar
A mystery in the heart of Recto-Avenida? Sold! Previously entitled "Kahit Man Lamang Kung Maari," Dwein Baltazar's "Gusto Kita With All My Hypothalamus" stars Anthony Falcon, Nicco Manalo and Soliman Cruz and Dylan Rae Talon as four guys interconnected through a mysterious woman named "Aileen." We just adore how the film captures the texture of its actual location, so this will be a pretty interesting story to follow, especially since we have no idea if this film is a love story, a drama, a thriller, or maybe all of the above?
5. MATA TAPANG by Rod Marmol
A soldier who loses an eye gets a new one, allowing him to see his fallen comrades. Edgar Allan Guzman, who was fantastic in "Deadma Walking," headlines this story of brotherhood and unfulfilled wishes. Judging from the offbeat humor in the trailer, this isn't your standard military-themed film.
6. MGA MISTER NI ROSARIO by Alpha Habon
Finally, a leading role worthy of Kate Alejandrino's range as an actress. Previously seen in films such as "Baka Bukas" and "Respeto," Alejandrino herein plays a wife to a method actor, played by Joross Gamboa. The multitude of characters and roleplay scenarios are too irresistible that we will definitely not miss this. Also, did we mention, Kate Alejandrino in a leading role?
7. POON by Roni Supangan Benaid
Filipino culture is deeply rooted in religious beliefs, from Nora Aunor in "Himala" to Coco Martin in "Sta. Niña." In "Poon," Glydel Mercado plays a woman who experiences unexplained events after buying a religious image she deems miraculous. We might be wrong, but this looks like it's not for the faint of heart. Better take a buddy with you when you see this.
8. THE ETERNITY BETWEEN SECONDS by Alec Figuracion
Two strangers meet at Incheon International Airport, and before you say "Before Sunrise," we say we're not complaining! And did we mention the strangers are Yeng Constantino, whom we sorely missed since her debut film "Shift," and TJ Trinidad, whose lovable leading man role is long overdue (hello "Bliss" and "Sana Dati," which are both great films, but hey, give TJ a break!) This film is expected to be mostly conversational, but hey, we're coming to this film for the conversation anyway.
Got any more recommendations? Share them with us below!