Spoil your Mom with These Stylish Gifts This Mother's Day
May 11, 2018 &nbsp • &nbsp Therese Aseoche
Mother's Day is just around the corner, which means that we have a few days left to prepare and make our moms feel extra loved. Surprises can be as simple as a breakfast in bed or a whole day spent together, but there's no other reason not to spoil them with a stylish gift they'll treasure for a long time.
Here are just a few of our suggestions!
Scented Soy Candles
Give your mom something perfect for her evening me-time, like these chic soy wax candles from Aglow Candle Studio. Candles are hand-poured and released in limited quantities, with the featured scent changing over time according to season. This month, you can gift your mom the Magnolia Bloom candle which has a fresh, citrusy, and creamy sweet aroma — the perfect summer scent! (Available at Aglow Candle Studio for PHP 260)
Lunchbox Set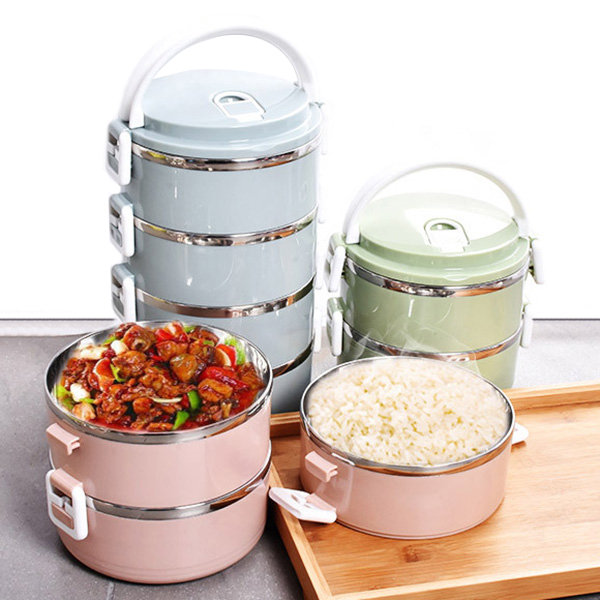 Time to get rid of your mom's Tupperware collection and replace it with much more economical, eco-friendly, and ergonomical like these classy lunchboxes from Japanese brand Zojirushi. It comes with different containers that you can stack on top of each other and carry around with ease. In fact, go the extra mile the next day and prepare her baon before she leaves for work! Who says that giving her royalty treatment ends when Mother's Day is over? (Available in Lazada for PHP 2,895)
A Relaxing Spa Date
Nothing beats treating your mom to a well-deserved pampering session that will take all her stress and worries away! You can avail of the quality yet affordable services of Island Spa, or go all out with a trip to Marina Bay Spa and Lifestyle Club for its luxurious full-body treatments. If you can, you could join her too so you could bond without the distractions of life. (Prices start at PHP 660 – PHP 1,500)
Chic Locally-made Leather Bags
Moms are nothing without their Mary Poppins-esque bags. Where else are we going to conveniently find a hand sanitizer, tissue, wet wipes, biogesic, and a pen right when we need them?
Check out local bag brand NiQUA for posh and timeless pieces made by Marikina artisans using quality leather 95% sourced locally. You can also look at the simple, ready-to-wear pieces from KATRE which proudly uses high-grade leather. (Prices start at around PHP 1,000)
Crystals
Whether you believe in the potential power of crystals or not, this kind of gift will definitely impress the best woman in your life. You can buy the crystals as they are so your mom can display them wherever positive and healing energies need to be present, or have these crystals made into beautiful yet simple jewelry. You can buy them from stores like The Mala Tree, Crystal Age, and Fake Alchemy. (Prices vary)
Himalayan Salt Lamp
A Himalayan Salt Lamp offers a number of benefits that will please your health conscious mom. It helps calm your nerves, cleanses the air by absorbing excess moisture, induces sleep, and increases your energy levels, just to name a few. It will be a great addition to your mom's workspace or bedside table!
You can buy yours from Hima PH to get a 10% discount, free gift wrapping, and free shipping for orders above PHP 1,000 until May 13, 2018. (Available at Beauty MNL starting PHP 1,250)
Affordable Luxury Jewelry
Diamonds truly are a girl's best friend. If you're unafraid to splurge for your mom, then surprise her with something that matches her style over at local online shop RAM Jewelry which boasts of a wide collection of simple yet exquisite jewelry, from stone-encrusted bracelets and rings to Swarovski Crystal Charms. (Available at RAM Jewelry starting PHP 495)
Posh but Comfy Flats or Sandals
There are a lot of local shoemakers that are much prettier, comfier, and sturdier than the expensive branded ones we usually see in the mall. Give your mom something special without burning a hole in your wallet by surprising her with a pair of chic locally-made sandals or flats she can use on the weekends, or to flaunt to her amigas! Check out beloved brands like Suelas for its foldable leather shoes hand-crafted by Filipino artisans, Annie & Lori for its simple and classic sandals well-loved by prominent fashion bloggers, and Renegade Folk for its Marikina-made leather sandals. (Prices start at PHP 1,350 – PHP 1,800)
Got any more suggestions? Share them with us below!