Hurray to food promos! What would be our lives without them? Here's a list of food promos in this rainy-ish month of July!
Rossini
Celebrate with Rossini on their one year anniversary! For the month of July, avail of any pizza of your choice and you'll get another one—for free! Rossini is located at Seaside Blvd., Pasay City.
Mini Stop
Craving for food but want something convenient? Go to the nearest Mini Stop (for sure there's one a stone's throw away from you) and grab their hot meal deals for only P90! It includes one set of rice meal, drink, and one hot snack! Promo runs from June 19 to August 13, 2017.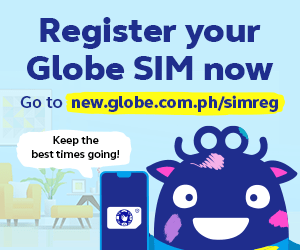 Tim Hortons
A hot coffee and a doughnut for breakfast—good idea, right? Then rush to the nearest Tim Horton branch now! Remember to queue early, as the first person in line is given free coffee and doughnut (of your choice)! The promo runs every day for 365 days, from March 1, 2017 to February 28, 2018.
Papa John's
Are you a cheese lover? Then this promo is for you! Go to the nearest Papa John's store and order an a la carte 12-inch or 14-inch pizza and get a Cheese Splash upgrade for free!
BonChon Chicken
If you are one of the chicken enthusiast out there (who isn't?), try the K-style chicken wings adventure at BonChon for only P99, extended until July 31, 2017! The meal includes 2 pieces chicken with rice, drink, and a cup of frozen yoghurt! Having that big a meal without spending much, what are you waiting for?
3. Dunkin Donuts
Nothing to look forward on Mondays? You've got one now! Grab 3 coffees, 6 classic doughnuts, and 3 premium doughnuts for only P249 pesos and you'll have another free one! Promo runs every Monday of the month of July —3rd, 10th, 17th, 24th, and 31st, 2017.
Starbucks Coffee
On Wednesdays, we drink coffee! Yay! Head on to the nearest Starbucks Coffee because #StarbucksGrandeWednesday is back. Avail of their Iced Grande Espresso, which is featured each Wednesdays of the month: Iced White Mocha (July 5), Iced Vanilla latte (July 12), Iced Caffe Mocha (July 19), and Iced Caramel Macchiato (July 26) for only P100 from 3PM to 6PM.
J.CO Donuts & Coffee
Craving for a Salami and a hot Americano in the morning? Always asking for #WhatsForBreakfast? Search no more! Head to J.CO Donuts & Coffee for an awesome breakfast for only P99! Have a customized combination of any uno-sized J.Coffee (Hot/Iced Americano, Hot Tea (Earl Grey, Green Tea, English Breakfast or Chamomile) and Iced Lemon Tea), and any J.Club sandwich. Promo runs from July 3 to December 31, 2017.
Know of other great deals? Share them with us below!