The 'matrix' issue has been trending the past few days. As usual, clever Pinoys have turned it into a hilarious topic – practically linking it to anything under the sun.
Here is a list of some of the more creative and hilarious ones:
8. A SEA Games Logo Revamp?
Iisa daw gumawa ng matrix ay logo ng SEA Games! Totoo kaya? 🤣🤣🤣 Ctto pic.twitter.com/u38KUCvEhP

— Pol Lisya (@3cb104cb2a134a3) April 22, 2019
Yeah, that completely makes sense!
7. Hollywood
Ay oh ayan…

Ressa –link — Swift pic.twitter.com/kqAeq9COdo

— Mamser Brienne of Tarts (@_mamser) April 24, 2019
Wait, what? Taylor Swift would very much like to be excluded from this narrative.
6. Batang '90s, Represent?
When i saw the matrix that Panelo presented it before the media, i said to myself it's so familiar ah, it can be likened as a paper war game that we used to play during those elementary days.
LOL. panggrade 1 na laro namin yun.#FunnyMatrix pic.twitter.com/78pVpLNPjA

— ⓎⒶⓃⒾ ✍ (@__yyyyyyyyyyy__) April 23, 2019
You kids with your fancy newfangled phones could never understand the fun of playing this game. Never.
5. Batang '80s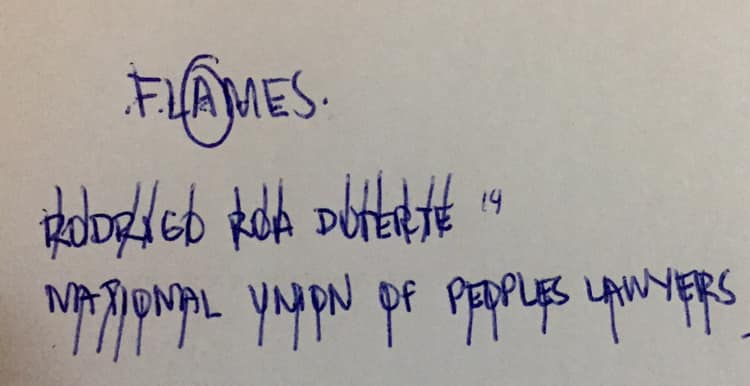 Sometimes, we wonder if the President is secretly pranking his spokesperson, because leaving him with next to no explanation for the piece of paper in his hands feels like a pretty cruel practical joke. This "explanation" is as good as any.
4. Earthquake
Lindol, Isang Destabilization Plot Laban Kay Duterte Ayon sa Malacañang pic.twitter.com/SNgbNMXArS

— Barurot News (@BarurotNews) April 22, 2019
Sounds legit.
3. Whole Internet
LOOK: The "Oust Duterte Plot" matrix as shown by Presidential Spokesperson Salvador Panelo to the Malacañang Press Corps. pic.twitter.com/vRqsddwuG3

— 🧡 REA 🍊#42Kabataan #22Colmenares (@rearidinghood) April 23, 2019
Yeah, this does not surprise me one bit.
2. The True Link
According to the matrix na pinakita ni Panelo, siya na nga pala talaga ang nasa likod ng lahat. Ingat, guys, may boomerang siya at Triforce of Courage. pic.twitter.com/wh5in2YGkA

— Oh Well, Noel… (@noelvpascual) April 22, 2019
Get it? Get it? Because based on the spokesperson's blank, vacant look, he clearly doesn't, either.
Keanu Reeves would be embarrassed, too.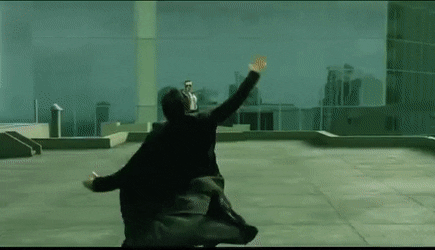 1. That's…
I've done it. I have linked the Duterte destabilizer matrix to the That's Entertainment matrix. David Celdran is the missing link.

Posted by Gabe Mercado on Tuesday, April 23, 2019
Gabe Mercado has clearly figured it out, and… wait. David Celdran? You have Carlos Celdran right there, and they leave him out in favor of his brother?!?
What do you think of this matrix? Tell us below!
*The views and opinions expressed in this article are solely those of the original author. These views and opinions do not necessarily represent those of the 8List.ph.