It's damn hot outside: the humidity is killer and there are no signs that the heat is going to let up anytime soon. Before you whip out your beach vacation plans and bikinis, you might want to take note of some reminders to lessen the effects of the hot weather outside.
Keep yourself hydrated
Number one rule in battling heat is to keep yourself happily hydrated at all times. Drink a glass of water in the morning and bring a water bottle with you everywhere. Aside from saving money and limiting waste from purchased plastic bottles, you'll also remain fresh, awake, and hydrated. Make constant fluid intake your best friend this summer.
We scream for ice cream
Probably the most popular way to cool down for the summer is to go to the nearest store and treat yourself to ice cream. It's sweet, it's cold, it's perfect for the hot summer days! And in case you missed it, Papa Diddi's has an ice cream subscription that delivers different delectable flavors of ice cream straight to your doorstep for months! Now that is something to look forward to.
Manila's First Ice Cream Subscription is Finally Here + Other Boxes You Can Subscribe To!
Manila's First Ice Cream Subscription is Finally Here + Other Boxes You Can Subscribe To!
Kyzia Maramara | Nov 16, 2018
Stick your shirt in the freezer
Grab the shirt you're planning to wear for the day or your pajamas, seal it in a Ziplock or plastic bag so it won't absorb the refrigerator smell, and stick it in the freezer for a good couple of minutes. When you take it out and wear it, it'll give you a brief respite from the heat. You can also do this with pillows and bed sheets and take them out before your bedtime.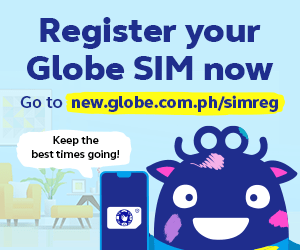 Get loose
Loose clothing is your friend during the hot weather. Skinny jeans might make your legs look good but during summer where you sweat more, you would want to minimize skin-tight clothing. Opt for skirts or lounge pants to wear to the office. Replace your turtlenecks and sweaters with loose, cotton shirts that let your skin breathe.
8 More Diet Delivery Services You'll Want to Try This Summer
8 More Diet Delivery Services You'll Want to Try This Summer
Therese Aseoche | Feb 20, 2019
Experiment on hairstyles
Long haired girls (and dudes) might want to consider chopping off their long locks for a fuss-free pixie cut. With a short cut, your hair won't get all over the place, won't be heavy on your head, and will be easier to manage all around.
If you can't part with your long hair, experiment on different hairstyles such as braids, buns, and ponytails and accessories like headbands and clips. A great hairstyle will give you that 'put together' look even though you might be boiling from the heat inside.
Snack on frozen fruits
Fan of fresh fruits? Buy your favorite fruits, chop them up into squares, and put them in the freezer. When the heat becomes unbearable, take them out and enjoy! It's also a healthier way to cool down.
Chill Out With These Palamig Recipes
Chill Out With These Palamig Recipes
Desiree Pore | May 18, 2018
Mix your own refreshing summer concoction
What's summer without a refreshing beverage to help you cool down? Try mixing your own smoothies, lemonades, mocktails, and fizzy drinks. For a bit of fun and bonding, call your friends over, open the windows, and make alcoholic summer drinks!
Freeze a sponge and apply to pressure points
One trick to quickly chill yourself out is to soak a sponge, put it in a Ziplock bag, stick it in the freezer, and take it out during moments of unbearable heat. Place the cold sponge on various pressure points on your body: wrists, nape, neck, behind the knees, and groin.
Got anything else to add? Sound off in the comments below!