When boredom strikes, it's time to get to know your favorite stars and their embarrassing, competitive, and witty on-screen moments via a YouTube crawl. Check out these funny skits and TV show segments for endless loops of laughter you can share around during coffee break later! Just make sure to keep the volume low, because you never know what shockers celebs might say while in their candid state of mind.
1. BBC Radio: Alphabeticall
Anna Kendrick and Justin Timberlake:
This is prank calling to the next level! Imagine being on the other line completely oblivious to the fact that they are having a very creative conversation with a celebrity. Brings you back to days of scrabble with your siblings!
2. The Late Late Show With James Corden: Spill Your Guts or Fill Your Guts
Kendall Jenner:
Grossed out by the thought of biting into bull's penis, cod sperm, or having a glass of smelly clam juice? Not anymore if the questions are oh-so-baring! Pair that with gossip-embroiled celebrities and it's really an elevated form of truth or dare that might finally give us some legit answers to tabloid fodder. Word of warning: only watch after eating your meal, or on second thought, maybe not either.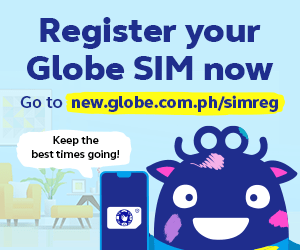 3. BBC Radio: Playground Insults
Jennifer Lawrence and Chris Pratt:
Finally, a game where the underlying friction on set can finally surface! Put your body language reading skills to the test and see if there's more concealed anger than meets the eye. Or, just kick back and relax, and see if you can have a similar riff-off with your bff without punching each other in the face – or laughing hysterically like maniacs!
4. Jimmy Kimmel Live: Celebrities Read Mean Tweets
Musicians Edition:
Mean, contemptuous, and sometimes scandalous – the world of Twitter is truly a dark and diverse one. Even the most soft-hearted will be amused, because the thought and imagination behind these tweets are out of this world. Kudos to these stars for being good sports!
5. Wired: Web's Most Searched Questions
Ryan Reynolds and Jake Gyllenhaal:
Google comes up with the darndest things, but then again, that's probably because its users look up for the darndest things. Just imagine all the searches that relate to your name if you're a celebrity – and how outrageously misinformed they can be.
6. Ellen: Never Have I Ever
One Direction:
Think you know everything there is to know about your fave celebrity? Think again! No matter how extensive and far-reaching your "research" might be, the childhood game never have I ever will always reveal secrets. Scamper on into the depths of YouTube and maybe you'll learn a cheeky thing or two that even the seasoned red carpet interviewers and paparazzi weren't able to find!
7. Conan: Clueless Gamer
Will Arnett, Nintendo Switch Arms:
In classic Conan commentary, be ready for his candid thoughts and frustrations as he plays the latest video games with celebrity guests. Every punch and attack has an animated reaction, and totally relatable for any time you are trying something new and feeling completely clueless. Great, geeky fun!
8. Late Night With Jimmy Fallon: Google Translate Songs
Anne Hathaway:
Misheard lyrics are bad enough as they are, but imagine translating an English song to a foreign language then translating it back to English for a twisted karaoke session. Marvel at how unreliable online translators can be in conveying your message – but how effective it can be for giving you tons to laugh (and cringe) about!
Know of any other funny show segments with celebrities? Share them with us in the comments!