8 Game-Changing Items That Will Make Your Life So Much Easier
Nov 24, 2019 &nbsp • &nbsp Meryl Medel
Ever felt too full to finish a bag of snacks you just opened? Don't want to get your hands dirty eating chips? Keep on forgetting if your stove is on or not?
There are times when you just want to scream in frustration, questioning all that is holy why no one has invented something to solve this (probably teeny, tiny) problem of yours. Well, turns out people have invented them.
Check out these genius items that you never knew existed but would make your life easier. Or your friend's, you know, because you can totally give these as gifts. *winkwink*
Wallet Ninja
These eighteen everyday tools accessible anytime, anywhere (as long as you have your wallet)? Take our money!
Magic Sealer
Save the food you can't finish now for later and reseal that bag with this magic sealer.
Rotating Multi-Function Sockets
You're about to stand up, but all the wires are tangled together at your feet—it's just a nightmare waiting to happen! But if you had these . . . you're safe.
Chip Fingers
Don't you just hate it when you just want to eat your chips, but end up with greasy, sticky fingers? You can't even hold your phone anymore. Good thing these finger covers exist!
Get it on Amazon.
Reminder Doormat
Sometimes, you just need a reminder to check if you have everything you need, you know? So long as you look down at your doormat before leaving . . .
Get a similar mat on Lazada or Shopee.
Toothpaste Tube Squeezer
Don't you just hate it when you end up having to throw out that last bit of toothpaste just because you can't squeeze it out anymore? Well, worry not because this little handy tool exists!
Clip-On Silicone Strainer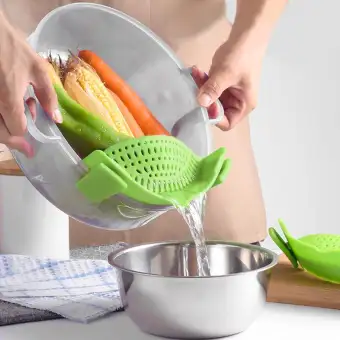 It's so difficult to strain your food when it's soaked in boiling water. You might even get burnt. But with this clip-on silicon strainer, you can say bye to those painful burns!
Eyeglasses Temple Tips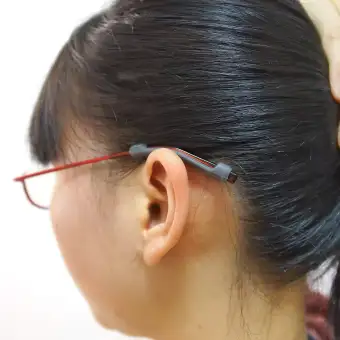 Calling everyone with glasses! You don't have to worry about your specs slipping off when you're sweaty or what. Just put on these temple tips and you're good to go.
Which item are you adding to your cart now? Tell us below!