Korean music videos (known as 'MV') are practically mini-Korean dramas themselves. If you're too busy to watch Kdramas but want the feels, we've compiled a few Kpop videos featuring different kinds of heartbreak. You won't even need subtitles or translations—that's how effective these tearjerkers are.
8. Wedding Dress – Taeyang
BIG BANG's Taeyang launched his first solo album, SOLAR, back in 2010. "Wedding Dress" is one of the album's title tracks. The music video features Taeyang getting ready for a wedding, interspersed with flashbacks of a seemingly happy relationship.
ProTip: Probably don't buy an engagement ring if you're not in a romantic relationship.
7. Don't Say Goodbye – Davichi
Finding a deathly pale woman in a trash bag outside your home is definitely a promising start for any relationship! After the surreal beginning, the MV becomes sweet, lulling you into a sense of complacency. Sure, the couple had an unconventional beginning, but hey, not everyone can have a childhood friends-to-lovers story!
Well.  #TrustNoOne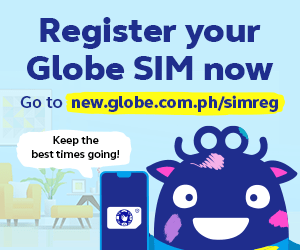 6. Goodbye My Love – 8eight
The opening of this video will already have you going, "well that's not good." Starring Kim So Eun, Jung Gyeo Woon, and 2AM's Jung Jinwoon, "Goodbye My Love" is a mix of that creepy guy who takes videos of Keira Knightley in Love, Actually and Korean MV's favorite way to kill of a character: a car accident.
5. The Only Thing I Can't Do – Gummy
This video is lot less dramatic than everything else on this list, but no less heartbreaking. It's a slice-of-life story, starting from Gummy trying her best to head off a break-up conversation, the 'oh no he's breaking up with her because he's going to die' moment, to a continuous shot of her walking as she comes to terms with the fresh break-up, to the heartbreaking conclusion.
Ouch.
4. In Heaven – JYJ
This MV stars JYJ's Kim Junsu and Running Man's Song Ji Hyo. It starts with Junsu's character ignoring a call from Ji Hyo in favor of a business presentation. A desolate Ji Hyo then gets into an accident (one guess what kind!).
A subdued Junsu carries on after the accident—then one day, he opens his front door to see Ji Hyo, very much bubbly and alive.
ProTip: Don't leave your cell phone at home.
3. The Light – The Ark
Heartbreak isn't limited to romance. Starring Jo Min Soo as a doting mother and The Ark's own Halla as her daughter, "The Light"'s MV belies the song's cheery pop tune and will definitely backhand you with all the feels.
2. Timeless – Zhang Li Yin ft. Kim Junsu
Taking it back to SM Entertainment's pre-slave contract exposé and lawsuits era, this is a two-part video by Zhang Li Yin and then Dong Bang Shin Ki member Kim Junsu, starring actress Lee Yeon Hee, Super Junior members Choi Siwon, and (former SuJu member) Han Geng.
In Part 1, Siwon's character is plagued by visions of Han Geng, playing a police officer, and Yeon Hee, his girlfriend, and a crime scene where she's held hostage. At a little under 10 minutes, this two-part MV has the plot of a whole movie and is definitely worth a watch.
1. Because I'm A Girl – KISS
It takes a memorable kind of MV to grace foreign music hit charts, way, way before the major onslaught of Hallyu. KISS' "Because I'm A Girl" was able to do just that, staying and climbing up the MYX Hit Chart around 2003.
The MV stars Shin Hyun Joon as a photographer and Goo Hye Joo as an aspiring model who fall in love. It's a great example in showing how you don't need to kill characters off to give a story a strong, dramatic, emotional pull and a great reminder to always close chemical products after use.
Do you know of any more such MVs? Share them with us below!