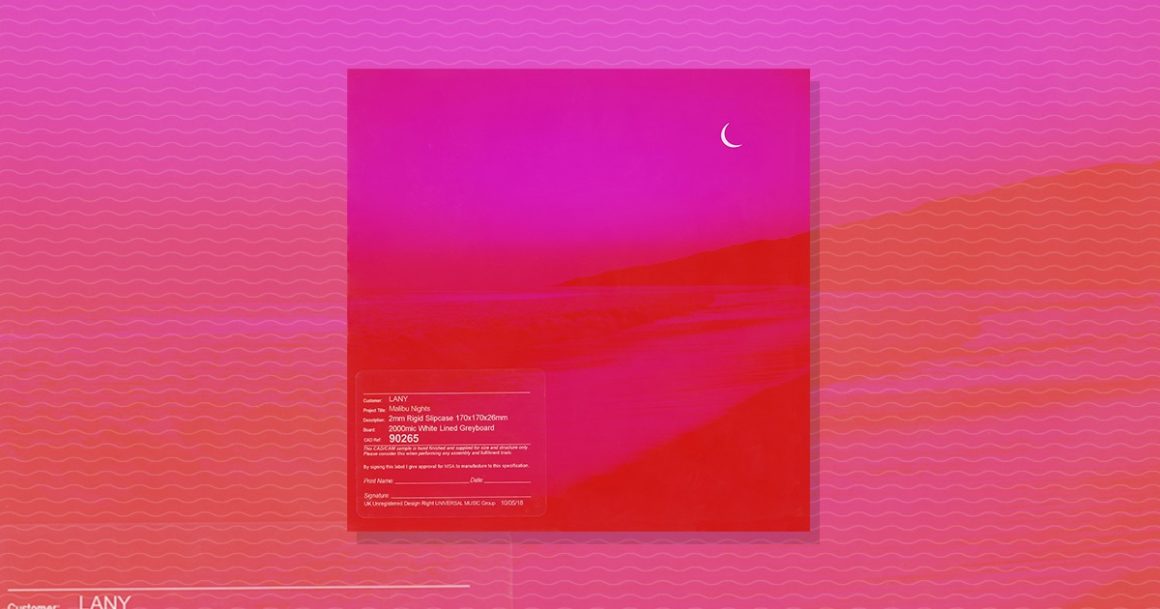 LANY's much anticipated second album just dropped and we're all over it! Yup, it's that same one that front man, Paul Jason Klein, wrote immediately following his breakup with Dua Lipa. Whether you'd like to admit it or not, if you're a LANY fan, there's no way that you weren't even a little bit invested in their relationship, and that it didn't break your heart when she broke his.
To feel a little more of what he went through, here are some of the most heartbreaking lyrics from LANY's newest album, Malibu Nights:
Run
"Got a handful of sleeping pills, got a phone full of no one real.
This is all too much to deal"
You know it's serous when the sleeping pills come out.
Thick and Thin
"But was it really love if you can really leave me for something so innocent? 
Is this the end? Thought you'd be there through thick and thin"
False hopes & broken promises… the worst.
Let Me Know (Part 1)
"I can't understand the reasons why you say you're leaving 'cause you we're so in love with me yesterday"
Nothing pinches as hard as a fickle mind.
Let Me Know (Part 2)
"I can't promise you that I'd be waiting, but for you I'd leave anything behind"
If this isn't true love, what is? So heartbroken and still willing to drop everything for someone that unexpectedly shattered his heart.
Valentine's Day
"I think it's time to give my heart a chance, see if it's healed by now.
I think it's time, I think it's time"
Aww, Paul. How we wish we could give you a hug.
Through These Tears
"Driving home on an empty highway, I thought about you and I hit the brakes.
What we had and who we were was so clear, but right now I can't see nothing through these tears"
Imagine going from having everything figured out, to having all your plans crumble right in front of you without the slightest clue why. Ouch.
If You See Her
"Maybe today my phone will ring, I'll see her name. Trying not to hold my breath"
 Ah, that last string of hope — that's the killer.
Malibu Nights
"Way too much whiskey in my blood, I feel my body giving up. Can I hold on for another night? What do I do with all this time?"
Nothing to silence feelings like some alcohol — definitely not the best way to go though. Keep holding on, Paul!
Were you able to check out LANY's latest? Tell us about your favorite tracks below!