It's always amazing how music can synchronize itself with our  feelings—from saying the words we couldn't say to adding the perfect melody that best captures our emotions. And that's why we always love listening to sad but beautifully-written songs; because sometimes they're all we need to help us get through our heartbreak.
So grab your pillow, put your earphones on and get yourself ready to be heartbroken by these poetic masterpieces you need to hear right now:
Minahal Kita – Julianne Tarroja
.
They say we end up hurting the ones we love, even if we try our best not to.  This song is for those who want a second chance; for people who cling on to the hope that it's not too late to fix the mess they've made.
Huling Gabi – Juan Miguel Severo
.
Huling Gabi is an ode to people who want to get past the pain of unrequited love. Yes, it's not easy to forget the person whose world you've been revolving on. But it's time to be fair to yourself and get over this person and finally move on.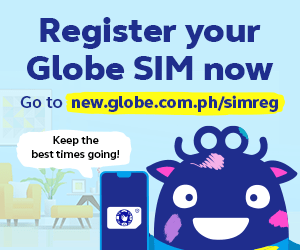 Kahapon – Johnoy Danao
.
Johnoy Danao's music is  sweet poetry to our ears, and his song Kahapon will make you feel nostalgic about the good old times.
Cuida – Sugarfree
.
Cuida means to take care of/to look out for in Spanish, and its meaning is exquisitely laid out in this Sugarfree song. It's lyrics is a beautiful reminder of the things you are willing to give in the name of love.
Indak – UDD
.
It's hard not to fall in love with this very well-written song. It perfectly mirrors the feeling of being so madly (and maybe, wrongly) in love that it gets you thinking if whether it's for the best or if it spells your doom to follow your heart.
Tayo Lang ang May Alam – Peryodiko
.
If you were an emotional wreck when you heard UDD's Indak,  Peryodiko's Vin Dancel was too. He loved it so much that he wrote Tayo Lang Ang May Alam as a response to it.  And it's equally heart-wrenching, especially when you read between the lines.
Hanggang Dito na Lang – Jimmy Bondoc
.
When your relationship seems to be at its end, you both try to make sense of it all and determine what went wrong.
Walang Hanggan – QUEST
.
Warning: Don't ever listen to this song without your tissues; its poetic and honest narration of heartbreak will slowly rip your heart apart. You were warned.
What is your ultimate heartbreak song? Tell us below!