Only two months have gone by since the beginning of the year, and we've already witnessed some really good music releases. The xx just released their much awaited album "I See You," which definitely did not disappoint, John Mayer released "The Search For Everything: Wave One," and Dashboard Confessional has made a comeback! Who would've thought, right? If the first couple of months are a glimpse of what's to come in the music world this year, then we're definitely in for a treat!
Here are some of the most anticipated albums for the year 2017:
Charli XCX – (TBA)
ETA: May
Charli XCX rose to stardom after "Boom Clap," which was featured in "The Fault In Our Stars," as well as "I Love It," which she did with Icona Pop a little while ago. Following those, she released her last album "Sucker" a little more than two years ago, then an EP last year; so it's safe to say that this next album has been on fans radar for a while. She told Entertainment Weekly that her new album will have a similar sound to "Vroom Vroom" — so we know a little bit of what to expect, in addition to her hint that the new album will be one part straight up pop, and one part club oriented music. She also mentioned collaborations with artists like Lady Gaga and Justin Bieber. We can't wait to hear what that's going to sound like!
Father John Misty – Pure Comedy
ETA: April 7
Before there was Father John Misty, J Hillman was the drummer of indie folk band, "Fleet Foxes." In 2012, he released his first album on his own. Father John Misty is one of those artists that can make you feel his exact emotions with a single song. His third album "Pure Comedy" is said to touch on a lot of topics that are prominent in today's world — politics, social media, and religion, to name a few.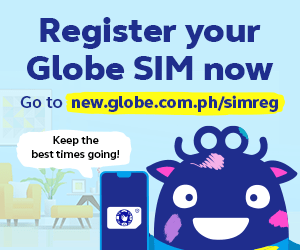 HAIM – (TBA)
ETA: Summer
HAIM's last album was released 4 years ago. They're one of those bands whose songs you hear, and fall in love with, and then you forget about them for a little while, hear their music again, and wonder why you don't listen to them more. The band, which consists of the Haim sisters features music that they write, play, and help produce themselves. Since their previous album, they've gone on tour, played at festivals such as Boston Calling, and shared the stage with Hozier. As for their new album, we're told to expect something more organic, as for this one they went back to where it all started; their parents' living room, as said in Rolling Stone. Pop, rock, folk all in one! This is undoubtedly going to be quite the album.
The Shins – Heartworms
ETA: March 10
Indie music fans rejoice! One of the best indie rock bands is finally coming out with another album since their LP nearly five years ago. This one is written and produced by lead singer and songwriter James Mercer (with the exception of one song), for the first time since 2001's "Oh, Inverted World," which in our opinion is one of their best albums. Considering this, it should be interesting to see how Heartworms turns out! As a little preview, they have released "Name For You," which is the opening track to their much-awaited album.
Lorde – (Confidential Title)
ETA: TBA
Lorde's first album, which she released when she was only sixteen, took billboard charts by storm. "Royals" was all over — you couldn't miss it if you tried. Four years later, just a couple of months out of her teen years, and we're promised another album. Lorde who is one of this year's Coachella headliners included in her re-tweet of the lineup "um, so… i think it's time we danced," which may just give us a glimpse into the style of her new album. We'll know more about her sophomore album soon enough, but for now, speculations are that it will be released sometime in March.
Ed Sheeran – Divide
ETA: March 3
Our favorite ginger with the voice of an angel is back at it! In the past eight years, we've seen Ed's music from a singer-songwriter, to a little more mainstream pop. The singer is all set to release his new album within the next week — an album that was initially supposed to be released in November of last year, but postponed for it to not get lost in the US election madness. Given that "Shape of You" and "Castle on the Hill" are already hitting the charts, we have no doubt that "Divide" most definitely won't disappoint.
Drake – More Life
ETA: March
What does this hunk not do? He sings, he raps, he acts, and what's even better is he produces hit after hit. After all the attention that his last album "Views" got, thanks (or no thanks) to the single "Hotline Bling," we have another album to look forward to! According to the rapper, his plan for this album is for it to be a collaborative playlist with Apple, rather than a compilation of songs. So far, we've already heard three songs from the new album: "Fake Love," "Sneakin'," and "Two Birds, One Stone."
The Chainsmokers – "Memories… Do Not Open"
ETA: April 7, 2017
Can you imagine how far this DJ duo has come since their 2015 release, "#Selfie?" Whether you admit it or not, you've definitely had those moments when you're humming a Chainsmokers song, because no matter how much you try to stay away, you'll never escape their catchy beats — between hearing them on repeat on the radio, and at a club on a Saturday night. "Memories… Do Not Open" is said to reveal quite a bit of new material, including their collaboration with Coldplay, "Something Like This." Here's to hoping that this album turns out to be everything we expect it to be!
Which one are you most excited about? Tell us below!