With 10 Grammys, a Golden Globe and an Academy award under his belt, multiplatinum artist John Legend is back in Manila for his Darkness and Light Tour to serenade us once more with his new, along with his timeless, love songs.
His tracks are love letters we wish we wrote—so pure and beautifully-written. We can't wait to hear these songs live:
8. I Know Better
This piano ballad is pure eargasm—a song that goes straight to the heart, as if he's talking you with all his soul. The rhythm is just so soothing to hear.
7. Tonight (Best You Ever Had)
Chill and sexy—that's how you'd describe this song. Try not fall in love with John Legend in the music video.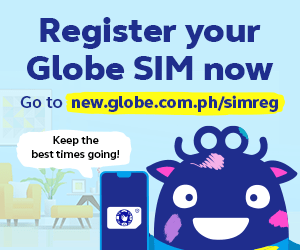 6. Penthouse Floor
Fan of jazz? We highly recommend this song. It features Chance the Rapper, and together they created a great piece of music you'd want to repeat on your playlist.
5. Like I'm Gonna Lose You
This song never fails to put a smile on our faces. One reason? Meghan Trainor and John Legend's voices just blend so perfectly! It's the perfect rainy day music.
4. Darkness and Light
John Legend's versatile vocals is very much showcased in this song that is truly relaxing. It's the one to play during chill drinking nights at home.
3. Love Me Now
This song tells about the beautiful sides of love, where you let go of all the inhibitions and just live in the moment. It shows the freeing feeling of loving without fear.
2. You and I (Nobody in the World)
"You and I" is not your typical love song. It's the one that feels so pure and honest, it made you want to dance with your SO. Plus, the music video delivers a heartwarming message of beauty and self-love. Try not cry while watching it.
1. All of Me
An all-time favorite, it's the song that will always be in wedding ceremonies. It's like a love letter that was made into a song—one that never gets old.
Hear him sing these live on March 21 as John Legend perfoms at the Araneta Coliseum, brought to you by Wilbros Live. You can still buy tickets here.
Which John Legend song gives you butterflies? Share with us in the comments section below!