Summer is finally here and what better way to celebrate than be one with the sand, sea, and stars! Unless you're financially set, you won't really have the guts to file for a leave for a 3D2N vacation by the beach. If you don't have the luxury of staying long, day trips are here to save you. Here are the best and most beautiful beaches near Manila that won't rip your pockets.
Punta Verde Resort, Batangas
Day trip: Php 500 during weekdays, Php 750 during weekends
Accommodations: Picnic tables are on a first come first served basis.
At Punta Verde Resort, both beach and pool are the main attractions. The beach, although a bit rocky, is still a great place to take a dip but the infinity pools would most likely look better.  The resort atmosphere is perfect for relaxation and a quick breather from the city, definitely worth the 3-hour trip to get there. Aside from hanging at the pool, you could go on a waterfalls trek, go kayaking, or drop by Malabrigo Lighthouse.
Stilts Calatagan Beach Resort, Batangas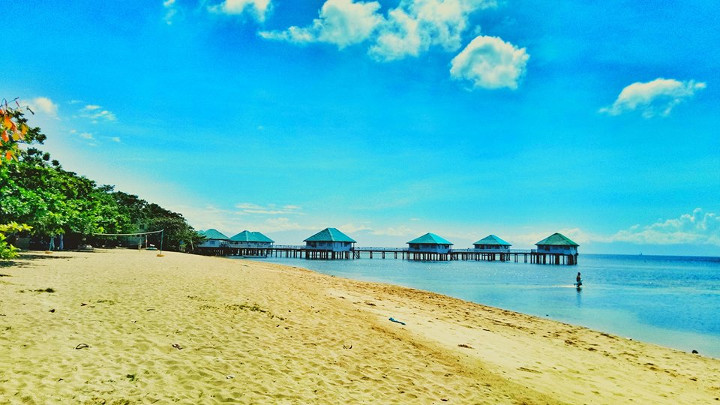 Day trip: Php 350/head
Cottage: It depends on which part of the resort you'll be staying at and the number of people you're with. Check their rates here.
With a reputation for being one of the best beaches in Batangas, Stilts Beach Resort is worth the 4-hour trip from Manila. The 24-hectare property boasts of rolling hills and white sand beaches and an array of beautifully situated cottages, villas, and bungalows. Stilts is split into four parts: Harmony Beach, the stretch of white sand beach that looks almost like you're at the Maldives, Serenity Beach, a combination of the beach area and an open field, Destiny Beach which has a great view of the ocean but is a place better reserved for relaxation, and the Garden Cabanas, a private spot with a swimming pool.
Other activities at the resort include boat adventures, diving, sandbar tours, ATV adventures, nature and mangrove tours, and massages.
Sepoc Island, Batangas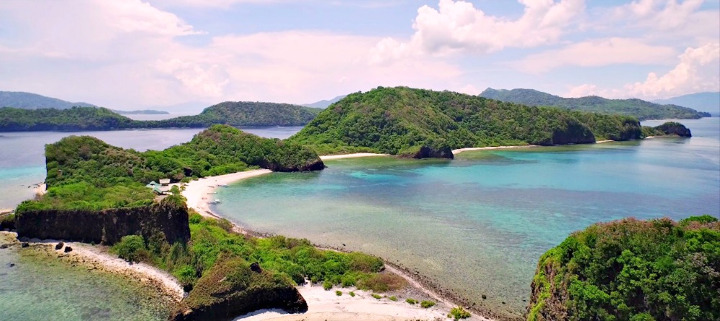 Sepoc Island isn't actually an island but a beach owned by Eagle Point Resort located on the westernmost part of Maricaban Island in Batangas. It's a combination of the sea and the mountain because there is a small hill on the island you could climb and be rewarded by the view of the whole Sepoc Beach and nearby Sombrero Island. Activities that you can do at this beach include snorkeling, one of the most popular, climbing a mountain, and island hopping.
Magalawa Island, Zambales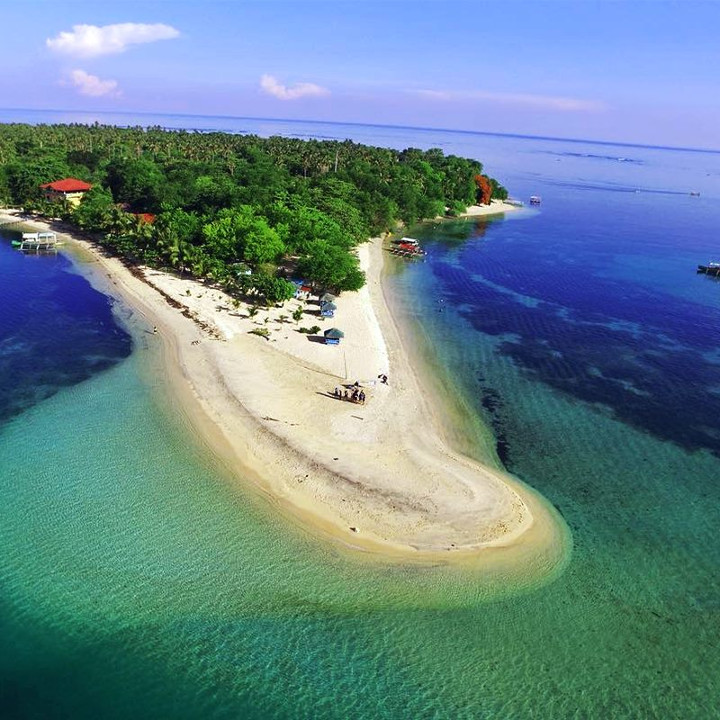 There are only two resorts at Magalawa Island guests can choose from – Ruiz Resort and Armada Resort. A lot of visitors have claimed that Ruiz Resort has better service, cheaper rates, and friendlier staff. Although often littered with jellyfishes, Armada Resort has the better beachfront between the two, they have the side of the island with a beautiful sandbar. Boat transfers, transportation, and entrance fees are a package deal with both resorts and you can check their rates here (Ruiz) and here (Armada).
Visitors can opt to go island hopping, relaxing by the beach, or go snorkeling by riding the balsa with roof over to the deeper parts of the ocean.