Once just a 12-year-old boy uploading song covers on YouTube is now a heartthrob singer/songwriter that sells out at every arena: Justin Bieber has definitely made his mark as one of the world's most popular mega stars. He's captured the hearts of numerous screaming girls that adore him and cry over him as they sing each and every lyric to his songs at concerts, hoping to be his one less lonely girl.
In 2015, a few years after a couple of undeniable mishaps in his career, he has risen back from his bad boy phase and released a new album, Purpose – a record breaking reinvention for the Canadian pop superstar that has not only rekindled the flame in Beliebers hearts, but has also gained him a few new fans as well. We can't deny that his remarkable musical talent still rules all (okay, maybe his good looks too. And his charisma. And his smile) – so, here are a few Justin Bieber songs that you just can't help but belt:
Baby
Kicking things off with a track that gained over a billion views on YouTube is Justin Bieber's Baby– a song featuring Ludacris that blazed through the charts and skyrocketed Justin to the top.  It's an upbeat pop song that will always be remembered. Admit it, even if you may have said that he sounded like a girl, you find yourself singing to it from the radio on a ride home.
One Less Lonely Girl
Yes, this song's tune and lyrics are just so sweet and adorable, but it sure has broken the hearts of every girl who's never been the chosen one. One Less Lonely Girl is just one of those iconic Justin Bieber songs that woos your old teen heart, maybe even until now that you're in your 20s – still praying that some day he's going to look into your eyes and tell you he's your girl.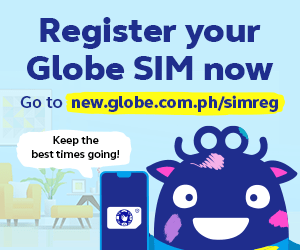 Beauty and a Beat
It's a catchy jam, and when you add Nicki Minaj sneaking in some Selena Gomez in the rap, you can just never, ever forget this song. Its upbeat elements just make you want to dance all night in your bedroom, pretending you're in one of Justin's shows.
Boyfriend
So this is where Justin Bieber takes a detour to adulthood and finds himself in a road to absolute disaster; but that aside, Boyfriend's mysterious rhythm became a viral track that showed off his "bad boy" side, which actually still captivated his fans. I mean that slight whisper in the beginning. I can't.
Where Are Ü Now
This was it. This was where Justin redeemed himself. This was where Justin bounced back. When Where Are Ü Now was released, he'd gotten back major respect from the world. This was Justin's introduction to his new pop-dance sound with the help of Skrillex and Diplo. You probably heard this song at every club, every mall, everywhere, and you danced your heart out to this song. Don't deny it.
What Do You Mean
Whenever Justin was asked about this song's inspiration, he always said that it's about women and how they just can't make up their minds.  This song instantly became a hit with its bubbly, fresh vibe, and everyone and their mothers just loved it.
Sorry
The music video of this song on YouTube has over 2 billion views -it's that good. Its tropical house vibe is just mind-blowingly amazing, and you just can't not bust some moves. You probably lived under a rock if you do not know this song.
Love Yourself
I once called this song the Philippine's new national anthem, because you cannot even count how many million times you hear it everyday. You can't escape it – its on social media, its on loop on the radio, it plays in every mall in every store, and why not? It's really catchy. Dammit.
Justin Bieber, all throughout his different phases, continues to be a reigning musical sensation that has his fans, now older, still going insane to see him live. For the past year, he's been stadium surfing around the world for his Purpose Tour and finally after 6 years since the My World Tour concert in the Philippines, Justin will be returning this September 30 at the Philippine Arena! Keep your eyes out ladies cause maybe this time, it's your time to shine!
What's your favorite Beiber song? Share them with us below!