Summer can be a drag for kids. They get bored easily, and it falls upon us grownups to keep them amused. Luckily, there are quite a number of kid-friendly places you can take these little balls of energy in and around the metropolis.
Check out some of them:
Sky Ranch Tagaytay
A few hours away from Manila is cool and breezy Tagaytay. If you don't want the hassle of moving from one place to another, consider Sky Ranch. It's got several kid-friendly rides, a great view of Taal Lake, and a variety of great restaurants.
Manila Ocean Park
A great way to entertain kids is by showing them what real-life animals look like. Manila Ocean Park has several aquariums where kids (and adults, of course) can view several species of sea creatures.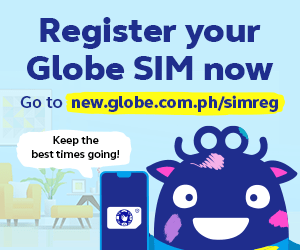 Bonifacio Global City
For those who prefer not to stray off the beaten path, BGC is an excellent place to entertain kids. It has pockets of parks around the area, excellent restaurants to choose from, and places like the Mind Museum and KidZania.
Quirino Grandstand/Rizal Park
This is an excellent time to revisit your childhood while introducing to your kids the beauty and history of the city of Manila. Stroll through Luneta Park (now Rizal Park, but us old-timers can be forgiven for keeping Luenta), visit the Chinese and Japanese Gardens, view the enlarged map of the Philippines, and/or fly kites at the sprawling ground at the front of the Quirino Grandstand.
Blue Bay Walk
Blue Bay Walk is a relatively new establishment. Here you can find excellent choices of restaurants, some shops, and a huge playground where your kids can run around, ride bikes, play soccer, and everything else they fancy doing in a large lawn.
Nuvali
If you find Tagaytay too much of a drive for you, consider Nuvali. Try riding the boat, feeding koi fishes, rent bikes, or simply strolling through the wide fields. It is also where great outlet shops are located, so why not also take this opportunity to snatch up some bargains!
Mall of Asia
Right behind the biggest mall in Asia is an equally sprawling amusement park by the bay. There are a number of kid-friendly rides and activities here, and when the kids get hungry, there are a number of restaurants in the area that you can take them to.
Enchanted Kingdom
Just a couple of hours away from Metro Manila is the country's preeminent theme park. EK may have aged a bit, but its rides and theme parks will always make you feel like a kid again. Oh, and the kids will love it, too.