Oppas and K-dramas aside, we have delicious Korean cuisine to thank our Southeast Asian neighbors for. And with the surge of K-marts and authentic Korean restaurants managed by the ever-so-generous ahjummas, there's hardly a shortage of Korea food sources here.
We listed down 8 of our many, many favorites:
CHEESE BULDAK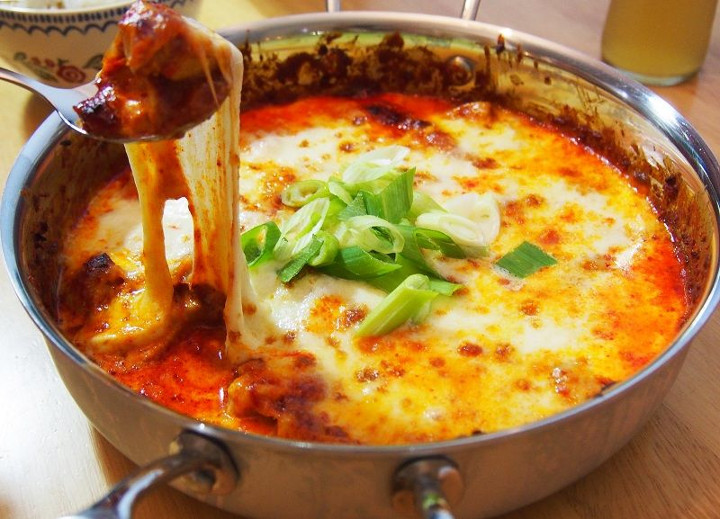 Also known as the Korean fire chicken with cheese, be warned of this dish's extreme spiciness. But the best part is the oozy, gooey, stretchy mozzarella cheese that covers the meat, making all the tongue-burning worth it.
You can order the cheese buldak at Korean restaurants, but K-marts have instant versions of this, too. You prepare it like how you would your regular instant noodles, and then add the spicy flavoring for it to taste like the real thing.
FISH ICE CREAM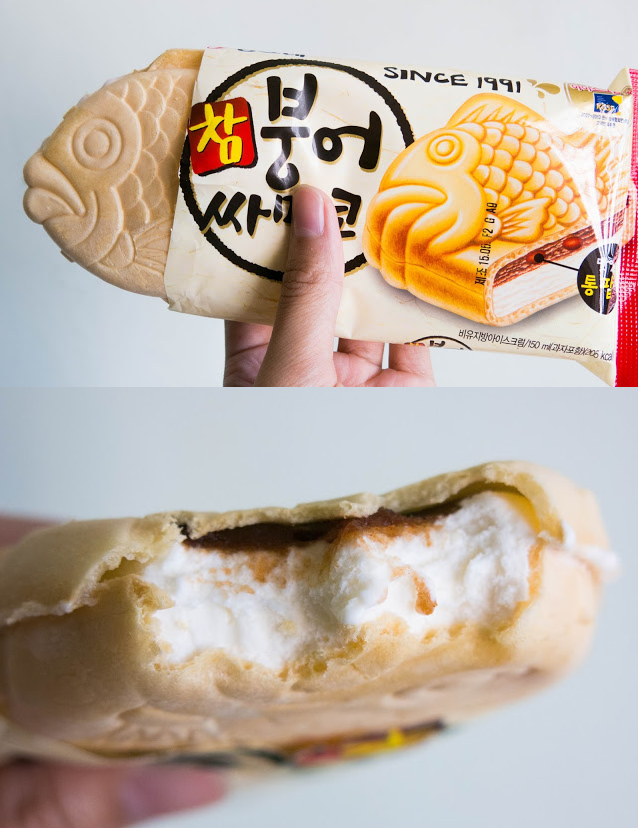 Who would think that fish and ice cream would go so well together? Well, not really, because the pastry isn't really fish-flavored; it's only called that because of its shape. Trust us, biting into the waffle covering and into the soft ice cream and sweet red bean paste feels like a dream. You can easily get one in K-marts or even in regular groceries.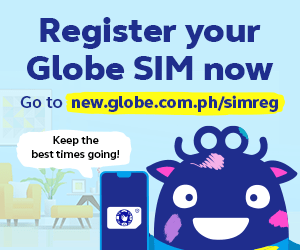 INSTANT RAMEN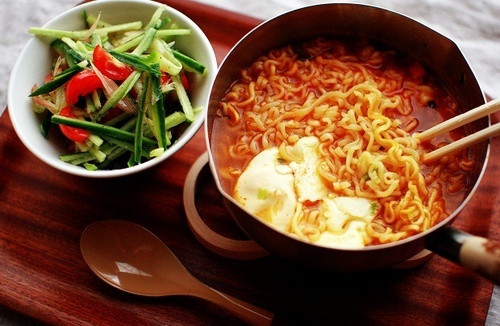 Of course, how can we forget? It comes in a cup or a standard package to cook at home. You can also opt for a spicy or extra spicy variation, depending on your tolerance. The best part is, we've all come to customize this Korean classic to our taste buds—add cabbage, egg, or even sugar, whatever suits you!
HONEY-BUTTER CHIPS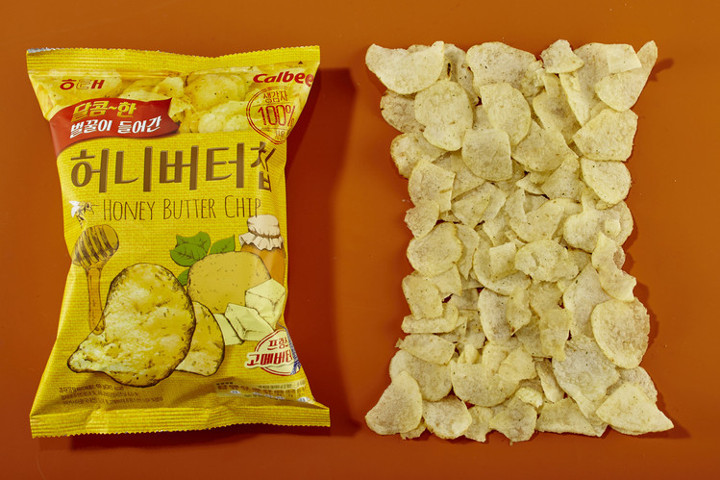 Honey-butter chips is a recent Korean food craze. What probably made it even bigger is when Korean stars posted selfies eating the chips, and we all naturally wanted to try it, too. because it has become such a huge hit, other chips brands were quick to make their own versions, that you'll be sure to find honey-butter chips now even in non-Korean grocery stores.
GRILLED PORK BELLY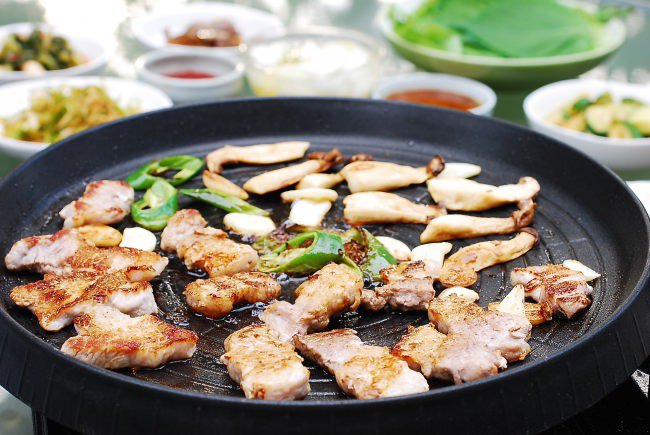 Seeing Koreans feeding each other samgyupsal in dramas definitely got us curious. And how can you say no to the joy of cooking the meat yourself and eating it fresh off the grill? The meat is then usually dipped in chili or soybean paste, and then wrapped with sliced garlic cloves in lettuce leaves.
CHICKEN AND BEER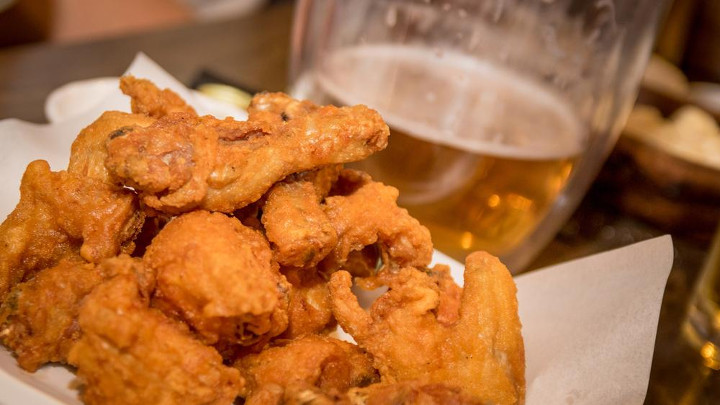 The drama My Love From The Star has sparked the chicken and beer craze as the characters on the show always craved this combo when they're stressed or have a celebration! In Korean, it is called chimaek, which combines the words chicken and 'maekju' or beer.
KIMCHI
Always a go-to in any Korean fridge or lunch meal. Probably the most popular Korean side dish, kimchi is just the right amount of spicy and makes practically any meal taste better. Many variations of kimchi have invented, and even at home, we've found our own ways of eating kimchi!
COLD NOODLES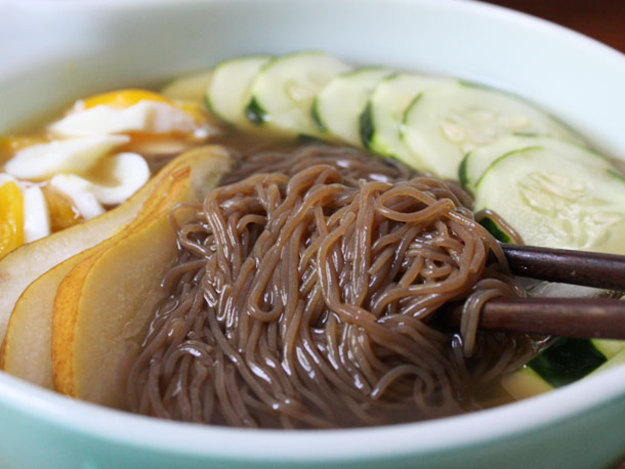 Cold noodle dishes are a joy to prepare. Koreans love it during summer, and no doubt would make a hit with Filipinos here, too, considering our weather. In Korean, it is called naengmyeon. Former Girls Generation member Jessica even performed a song named after the food.
Which one is your favorite? Tell us about it below!