8 Korean Historical Dramas to Start Your K-drama Addiction
Oct 17, 2014 &nbsp • &nbsp Glaiza Lee


Teleseryes have become such a huge part of our viewing habits that we often rush home after office hours just to catch them. We don't even want to miss an episode because those scenes could be the game-changer in the story. Aside from the local Philippine prime time dramas, there are the syndicated series that keep us glued to the boob tube.
Years before, we followed Spanish telenovelas such as Marimar and Maria Mercedes. But now that Hallyu or the Korean wave has invaded the Philippine television, we shifted to K-drama. We might be able to pinpoint the exact things that draw us into it–possible factors may be the heart-wrenching storylines, the visually-appealing productions and sets, the fast-paced plots, or the good-looking actors and actresses.
Or perhaps, it is because Koreanovela gives viewers another option when they get tired of Filipino soap operas which usually have the same plots (mistresses, anyone?), portrayed by the same actors and love teams over and over again. K-drama provides a different style of storytelling, especially the historical Korean drama series which gives viewers a glimpse into the colorful history of South Korea.
Here are 8 Korean historical dramas to start your history lesson or K-drama addiction.
[/whole] [/row]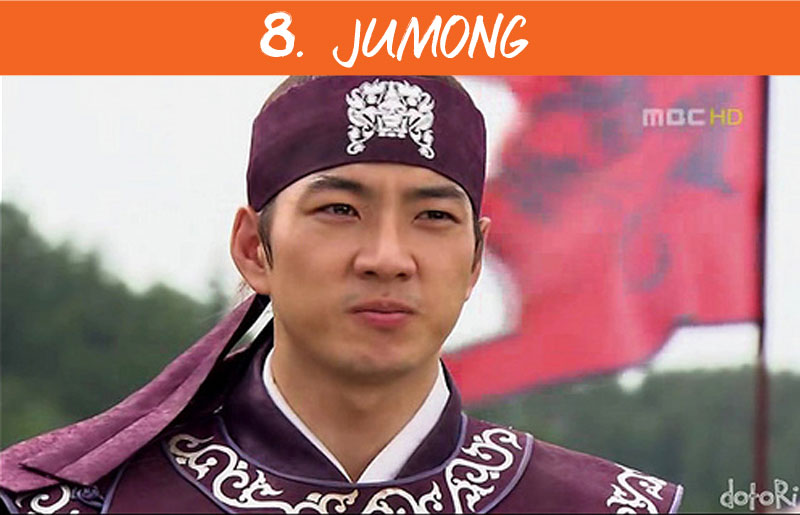 Jumong first aired on MBC, a South Korean television network, as its 45th anniversary special. Loosely based on the life of Jumong Taewang, the founder of the Goguryeo Kingdom, it tells about a Goguryeo prince who became a legend and changed the history. The son of Lady Yoo Hwa and General Hae Mo Su, who was believed to have been perished in an ambush by the Han Dynasty, Jumong (portrayed by actor Song Il-Kook) was raised by King Geum Wa who took him and his mother. As he grew up, he met So Seo No (played by actress Han Hye-Jin), the daughter of a merchant, who helped Jumong realize his dream to build a new country, and who later became his second wife. Because there are only a few historical records about him, much of the series has been fictionalized, including the circumstances of his birth.
WHY YOU SHOULD WATCH IT: Follow how one man rose above many struggles and became a hero who established a kingdom. Although, it will take a while to finish the entire series because it has about 80 episodes. Originally, the series has only 60 episodes but because of its popularity, MBC decided to extend it to 80.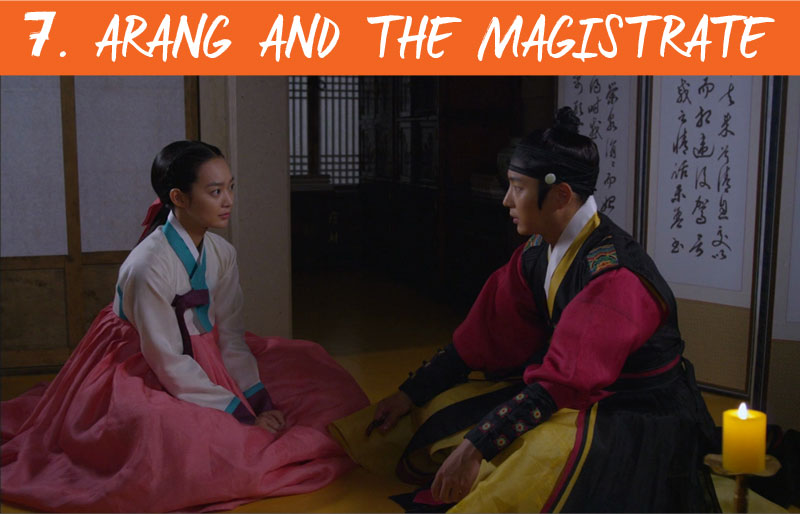 Set during the Choseon period, this historical drama follows the story of Arang, the daughter of a magistrate who was brutally murdered and returned from the dead as a ghost. The mischievous ghost Arang (played by actress Shin Min Ah) met a young magistrate, named Eun Oh (portrayed by actor Lee Jun Ki) who has a unique ability to communicate with spirits. With much persistence, Arang convinced Eun Oh to help her uncover the truth behind her death and bring the killer to justice.
WHY YOU SHOULD WATCH IT: Discover how a mischievous ghost and a serious magistrate team up to solve a murder mystery, and fall in love in he process. It will make you laugh with the antics of Arang, as well as fall in love with romantic scenes between the two protagonists.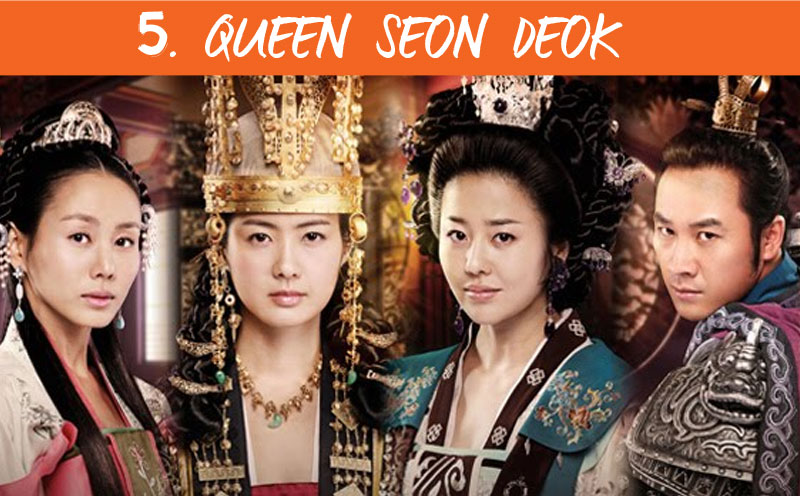 The one who secures the people will acquire the world and rule the ages, says the tagline. This historical drama chronicles the life of Queen Seondeok of Silla Dynasty. Deokman (who would later be known as Queen Seondeok) was born as a twin but, because of a prophecy, was abandoned and sent away from the palace by her father King Jinpyeong to protect her from the influential royal court lady named Mishil (played by Ko Hyun Jung). She later entered the palace to join forces with her twin sister Princess Cheonmyeong and oppose the main antagonist who tried to snatch the throne from the royal successor. However, Mishil devised a sinister plan to have the twin princess exiled from the kingdom which led to the death of Princess Cheonmyeong. Princess Deokman (portrayed by Lee Yo Won) enlisted the help of a general and eliminated her archenemy.
WHY YOU SHOULD WATCH IT: Learn more about the first female ruler of the Silla Kingdom who sacrificed her true love to save the people and make some brilliant achievements. Plus, Ko Hyun Jung made a believable antagonist you'd love to hate. And oh, did we mention that this drama has been banned (no additional reruns on cable TV and internet, no reproduction of DVD and related books) because of plagiarism?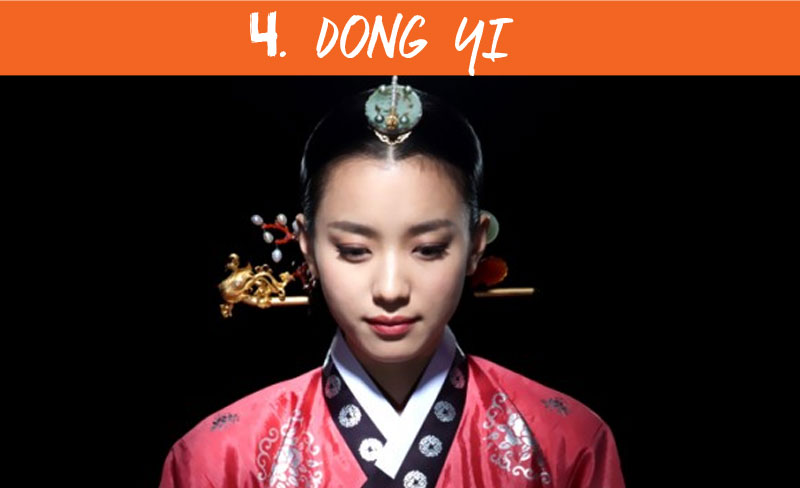 Actress Han Hyo Joo plays the character of Dong Yi, an orphaned girl who gained the trust of Queen Inhyeon and later the King when she helped the Queen during the court disputes caused by the antagonist Jang OK Jung (portrayed by actress Lee So Yeon). Gaining the heart of the King, Dong Yi became a concubine and later bore a son who would later become the 21st king of Joseon.
WHY YOU SHOULD WATCH IT: How can a mere servant girl rise from the rank and later become the mother of the future king? Get to know the woman who fought for the life and rights of the lower class and who made a great influence to King Yeongjo. The 60-episode series also features traditional music of Joseon Kingdom, including various court music. Watch actress Han Hyo Joo plays the hageum, a two-stringed musical instrument.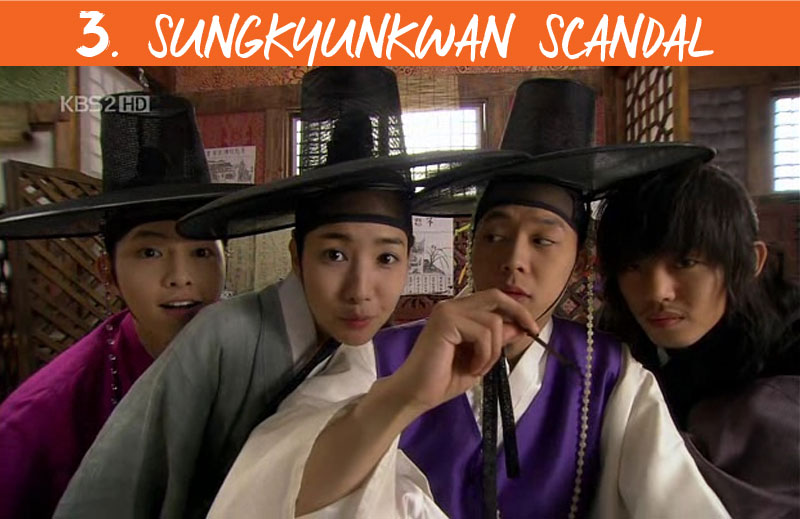 One girl who disguises herself as a man to take a national exam and enter Sungkyunkwan, an all-male institution. One guy who comes from a privileged background and whose father's political affiliation is at odds with the King's. One guy who seems easy-go-lucky and quite popular with the ladies. One guy who is known as the crazy horse and has a dangerous secret. Together, they tell a story of love and friendship.
WHY YOU SHOULD WATCH IT: What happens when a girl enters an all-male school? Surely, something is bound to happen when the three guys discover that one of them is actually a girl.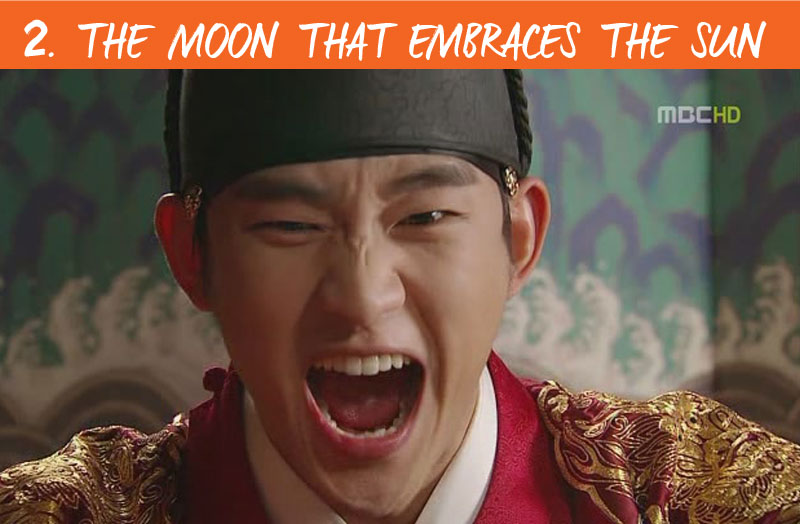 Based from the novel of the same title, this historical drama tells a love story between King Lee Hwon (actor Kim Soo-Hyun) and a female shaman named Wol (actress Han Ga-In). Born from a noble family, Wol became the crown princess but was entrapped and faced execution. However, she lived and became a shaman but she lost her memories. Years later, she returned to the palace as shaman but must contend with the current Queen, the Queen's father and the Queen Dowager to reclaim her rightful place. Meanwhile, the young king began to investigate the death of his love after seeing Wol but he is fighting against time because the queen's political clan wants to overthrow him from the throne.
WHY YOU SHOULD WATCH IT: Actor Kim Soo-Hyun, need we say more? Aside from this actor stealing the hearts of young female viewers, the historical drama captures the hearts with its sad but beautiful plot, with the story developing around the conflicts and conspiracy of political powers vying for the throne against the king's efforts for good politics.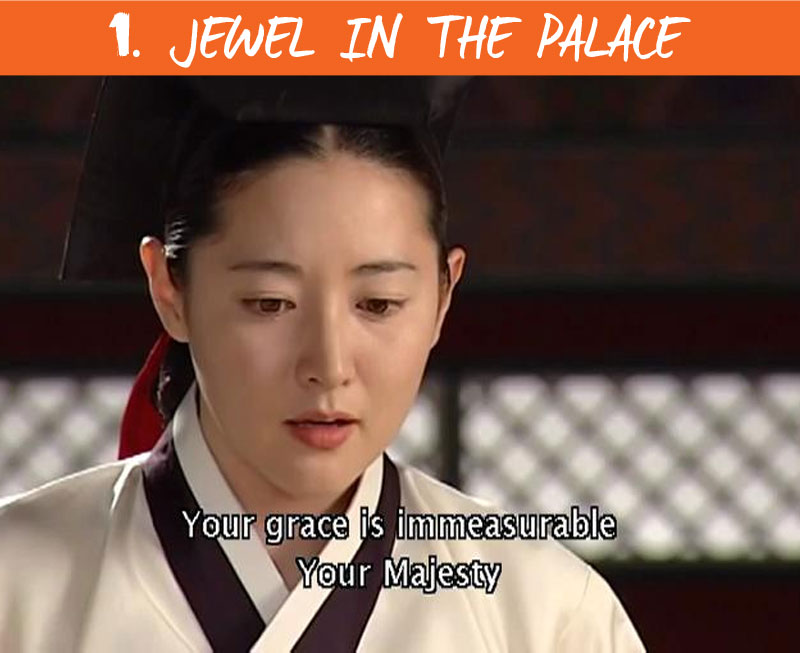 The phenomenal historical drama that heightened the Korean wave in the Philippines and around the world, "Jewel in the Palace" centers on a legendary girl named Jang Geum who became the first woman royal physician. Set during the Choseon Dynasty, this show is based on a true historical story. From being a low-class girl, Jang Geum persevered to become a court lady. She used whatever she learned from her mother who was a court lady to enter the palace and become a royal cook, but she got embroiled into political schemes and was exiled. She suffered many hardships and obstacles but she overcame them with her strong determination and perseverance. During her exile in Jeju, she gained extraordinary medical skills and knowledge which enabled her to return to the palace and eventually became a royal physician.
WHY YOU SHOULD WATCH IT: A word of caution, watching this would make you crave for Korean food. But more than that, this is woman empowerment to a T. In a period when there was a rigidly hierarchical and male-dominated structure, Jang Geum rose above social discrimination.
Want to add more shows to this list? Share them with us the Comments Section below!