8 Local Ice Cream Brands You Have to Try
Jul 21, 2019 &nbsp • &nbsp Meryl Medel
It's National Ice Cream Day! Whether it's the rainy season or we're experiencing the sweltering heat, we Pinoys love a good scoop of ice cream. There's always a range of choices, especially with big ice cream brands that are staples in our fridge, but of course you have to try local twists to one of our favorite desserts! Get your ice cream fix from these brands that give us the unique Pinoy foodie experience.
Papa Diddi's Handcrafted Ice Cream
Flavors to try: Dulce Gato, Davao Meets Bicol
Named after owner Paul Perez's father who was a lawyer to farmers, Papa Diddi's boasts of their farm-to-table model and their distinctly local flavors. Going beyond simply supporting the farmer's livelihood, the brand promises to donate a small percentage of their sales for educational materials of the students living in the farming communities where their ingredients come from.
Merry Moo Ice Cream
Flavors to try: Sea Salt Caramel, Avocado
Merry Moo is proud of the freshness of their ice cream homemade in small batches with their non-Ultra Heat Treated dairy. Like Papa Diddi's, Merry Moo also supports local farmers, sourcing their ingredients from Laguna.
Ambassador's Ice Cream
Flavors to try: Horchata, Tsokolate Tablea
Coming from the same brains behind Go! Salads, Ambassador's Ice Cream came about when the owner JR Gonzales and his grandfather, for whom the brand was named, were looking for low-sugar desserts and turned up with none. Gonzales decided to create his own flavors that are more inclusive of other diets, and thus the birth of Ambassador's Ice Cream.
Adam's Seriously Good Ice Cream
Flavors to try: The Ambassador's Butter Cream, First Lady's Fantasy
Starting out of a Japanese restaurant's dessert menu, Adam's Ice Cream is now its own brand with people flocking to its store just for a taste of their seriously good flavors. The fact that each flavor is telling a unique story just makes the experience of eating this ice cream even better.
Mad Mark's
Flavors to try: Half-Baked Madagascar Chocolate on Chocolate, Vanilla Bean
While it primarily serves American food, Mad Mark's is a homegrown brand owned by DLSU-M Entrepreneurship graduate Mark Isidro. People keep on coming back not just for the juicy steaks, but also the insanely good ice cream flavors.
Carmen's Best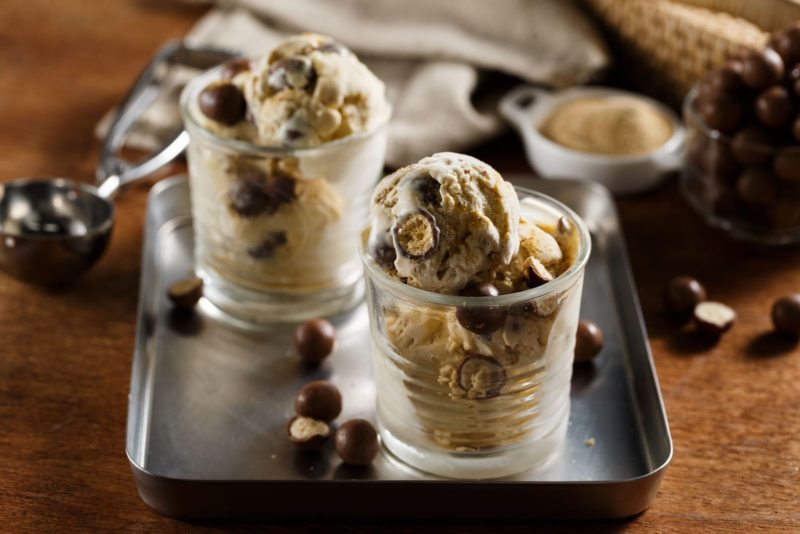 Flavors to try: Malted Milk, Salted Caramel
Carmen's Best has been around for many years, but it remains a Pinoy crowd favorite. Owner Paco Magsaysay promises that they would only serve flavors that you would share with your loved ones and puts a smile on your face.
Sebastian's Ice Cream
Flavors to try: Sapin-Sapin, Mangga't Suman
Another brand that has been around for years, more specifically since 2005, Sebastian's Ice Cream has always been unafraid of trying new and most often crazy-sounding flavors. Despite this, foodies keep on coming back, which is only a testament that Sebastian's know what the Pinoy palette wants.
Fruits in Ice Cream
Flavors to try: Strawberry, Frozen Custard Lemon Curd
One of the oldest ice cream brands in the Filipino foodie scene, Fruits in Ice Cream takes your favorite tropical fruit and turns it into a premium ice cream. They have since ventured into exploring other Pinoy favorite flavors like Cookies and Cream and Butter Pecan. They have also exported their flavors outside the Philippines and Southeast Asia.
What other homegrown ice cream brands do you love? Share them with us below!