Yakult's been around for so long that it's practically a staple in some of our kitchens. While it's already good as it is, we've tried a lot of experiments that resulted in even more delicious concoctions like soju yakult and yakult shake. And now we've even turned it into ice cream. Though this isn't a completely new thing (Sebastian's Ice Cream released a Yakult-flavored ice cream years ago), it's now a huge trend. And we're definitely not mad about it. I mean, who wouldn't love it when you can get the same sweet and tangy taste of Yakult but in a creamier form? It's perfect as a dessert. Check out where you can get your own tub now.
Mom's Sorbetes
They've also got other uniquely Pinoy flavors like Iced Gems, Chocnut with Cashew Nuts, and Mango Graham!
Contact: Facebook, Instagram09176551210, 09175222287
Isla & Mithi Homemade Sorbetes
Named after the two kids of the owner, you'll see on their IG feed how the adorable girls help in preparing your yummy sorbetes for delivery.
Location: Better Living, Paranaque
Contact: Instagram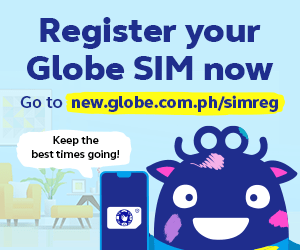 Sweet Tooth
View this post on Instagram
They've got baked goods to go with your ice cream. They also sell what they call a Magnum Ice Candy, which is essentially chocolate-covered vanilla ice cream, but molded into the cylindrical ice candy shape we all know and love.
Location: Cardona, Rizal
Contact: Facebook. Instagram
I Scream 'Frito'
Before the quarantine, I Scream 'Frito' used to serve rolled ice creams at events. But now, they're onto delivering your favorite probiotic drink-flavored ice cream!
Location: Biñan, Rizal
Contact: Facebook
Madam D's Creamery
They've got quite an extensive menu, from fried oreos to ice cream sandwiches to chocolate mousse, so make sure to check out their other available items before placing your order. Or, you know, just place multiple orders!
Location: Quezon City
Contact: Facebook
Kuya James's Ice Cream
Kuya James's Ice Cream also offeers gabi- and dragonfruit-flavored ice cream. Why not try these unique flavors along with your Yakult ice cream?
Location: Orani, Bataan
Contact: Facebook, 0948 957 3218
Louis Bakery
View this post on Instagram
It's not just in Metro Manila and Luzon; the Yakult craze is all over the Philippines, like in this bakery in Iloilo.
Location: Iloilo
Contact: Facebook, Instagram
Want to try making your own?
You can do it with just two ingredients: kremdensada (a mix of cream and condensed milk, so fine technically, three ingredients) and of course, Yakult. See the recipe below.
What do you think of this ice cream flavor? Tell us below!