The sad thing about Pinoy movies is when you miss it in cinemas, you have to wait for the original CD or DVD to watch it (but who buys those nowadays?). Worse, you have to wait 'til it's shown on TV. But thankfully you can now stream some of them through iFlix! iFlix is a streaming service with a vast selection of your favorite comedies, drama, K-drama, even cartoons and live sports. We're totally digging their list of local movies! If you plan to stay at home this weekend, here are 8 Pinoy movies you can binge-watch on iFlix:
8. The Reunion
The Reunion is an ode to your high school life, so if you feel the need the relive those good memories, this film will give you the feels. It features flashbacks of the high school life of four friends who went to their school reunion without much achievement to brag. It's humorous, eye-opening and definitely nostalgic. Get ready for a feels trip with its soundtrack full of Eraserheads song covers!
7. Four Sisters and a Wedding
Can't keep up with the Four Sisters and a Wedding memes on social media? You can finally watch this relatable film on iFlix! Its stellar cast includes Angel Locsin, Bea Alonzo, Toni Gonzaga and Shaina Magdayao who played as four sisters who were reunited for the wedding of their only brother, played by Enchong Dee.  Their strong chemistry and realistic dialogue will make you feel the gamut of emotions in one sitting.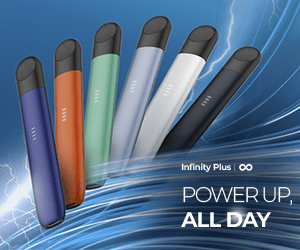 6. Ang Kwento Nating Dalawa
Ang Kwento Nating Dalawa  focuses on how  two people fight really hard to be together despite all the conflicts surrounding their love. This film feels so real, and its soundtrack will make you want to cry.
5. MNL 143
MNL 143 tells the touching story of Ramil, a shuttle driver who drives the same route everyday for five years in hopes of finding Mila, the woman he left before when he went abroad. The film also captures the hidden beauties of the city of Manila, as it portrays the lives of different Manilenyos through Ramil's passengers. This film is full of hope, and has a poetically beautiful soundtrack.
4. Bloody Crayons
If you're into suspense thrillers, Bloody Crayons is worth a shot. Topbilled by some of the most promising teen stars today, it's about a group of graduating students who went on an out of town trip and played the consequential game, Bloody Crayons. This film is full of humor, mysteries and a series of unfortunate events that's sure to satisfy psychological thriller fans.
3. Sana Dati
This Jerrold Tarog film is a sad and honest depiction of failed romance that will hit you hard. It's about Andrea, a woman who met a stranger that connects to her past love on the day of her wedding. A tale that tells the hard truths about love and fate–it's an achingly beautiful film that will stir up  deep emotions.
2. Mariquina
A woman named Imelda is tasked to find the perfect shoes for the funeral of her father, who was once a renowned shoemaker. This will take us to her bittersweet past, a series of childhood memories that surely hits home.
1. Love You to The Stars and Back
The JoshLia love team has been making us kilig ever since Vince, Kath and James, and they won our hearts even more with this road trip film. Love You To The Stars and Back tells the story of the socially-awkward Mika who met a terminally-ill guy named Caloy on her quest to Mt. Milagros to "let the aliens take her." This unexpected encounter is full of adventures and misadventures that turn into life lessons and realizations.
Download iFlix now and get one month full access for new users!
Do you have movie suggestions for iFlix? Share with us in the comments section below!