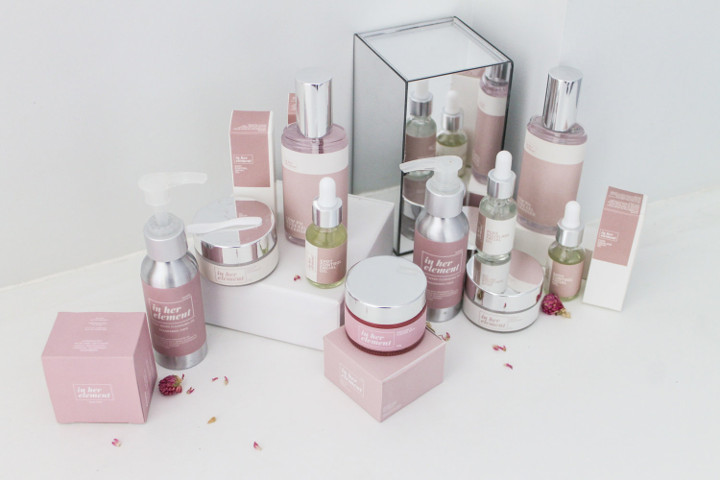 Skin care is something millennials in today's generation care deeply about. Our generation recognizes that makeup shouldn't be used to cover up bad skin; instead, before splurging on makeup, one should first focus on taking care of one's skin, hence the numerous skincare products popping online and everywhere else. But of course, everything comes with a price, but fear not, as we searched the internet for you (because we know how busy you are reading stuff like this).
We've listed down 8 of the best local skin care and beauty brands that have products compatible with any skin type. The best part is, they're totally affordable and all are cruelty-free! Most of these brands also use all-natural ingredients are made to create wonders on your skin.
Take a look and start your skin care goals!
SkinPotions
SkinPotions produces affordable high-quality skincare & cosmetic products in whimsical packaging that works like magic for your skin. It's a local brand from Bacoor, Cavite which offers an array of serums, toners, creams, makeup, facial wash, balms, and basically anything that could make your skin beautiful. They have products suitable for different types of skin.
Their best seller is the Tomato Serum (Php 280) that's almost always sold out online.
SkinGenie
Skin Genie is a brand that focuses on taking care of skin through whitening and anti-aging products that cater to different beauty needs. They use only skin loving ingredients for their products and provide a safe and gentle line of all-natural beauty solutions.
Their best selling products include Stain Alive lip and cheek stain (Php 80) which comes in 16 shades and their apple cider vinegar line which includes soap, toner, serum, cream, etc. They are available for orders online.
In Her Element
In Her Element is a skincare line by Liz Lanuzo (Project Vanity) that makes simple skincare products for busy women. It uses naturally-derived botanical ingredients with no fillers, all products are locally made! In Her Element gives special attention to the scent, texture, and packaging of their creations to achieve that perfect experience.
Their six products are a gel cream, facial wash, moisturizer, eye cream, and two facial oils. Find them online or in select mall locations.
Rraw PH
This Iloilo-based skincare brand started from two sisters who want to promote self-love through assisting girls in finding their shine. Rraw products are made from all-natural kind and true ingredients formulated with self-love in mind. They are cruelty-free, affordable, and most of all, they make products that work whether you're a low maintenance girl or a high maintenance babe!
Experience what they have to offer first hand and hoard their products!
BeachBorn
BeachBorn products are 100% all natural handcrafted skincare and haircare products for every girl who's always on-the-go. Fuss free and effortless, BeachBorn products are affordable and work like magic. Their Sea Salt Spray gives you magical curls that stay all day while their Sunset Spray helps settle frizz and makes hair more manageable. Another best seller is their Bam Balm edible lip scrub which allows you to exfoliate while on the go.
They're available online here.
Sage & Tera PH
Fairly new to the industry, Sage & Tera are doing well for their first few months. They launched their business with three wittily named clay masks: Icky Green Goo, The Cullen DNA, and Vanishing Spell all for a specific skin problem. They have just added the Aftermask face spray which works best after using the clay mask. Their products are made from handpicked and fresh ingredients with low pH levels that will do wonders to your skin. Give them a try!
Hello Gorgeous! By Skinline
What started in a Day Spa in Bulacan back in 1998 proved to be a successful skincare line decades later. Hello Gorgeous by Skinline makes homemade products that are a refreshing alternative to traditional cosmetics. Their products include face masks, lotions, creams, soaps, serums, cosmetics, and many more, perfect for every type of girl out there with any skin type.
Find them in malls near you!
Everyday Love+
Liquid lipsticks always have to have that just right formula so it doesn't suck too much moisture out of our lips but it also stays where it is the whole day. Everyday Love+ is a proudly local makeup brand that produces liquid lipsticks in the richest shades. Each bottle retails for Php 199, a fair price for a good product. You can purchase from them online here.
Got any other local brands to add? Share it with us below!