While the Game of Thrones series mostly offer bad endings for its characters, we can't help but be thankful that it doesn't reflect in real life. Kit Harington (AKA You know nothing) and Rose Leslie (AKA Ygritte) tied the knot in a lovely wedding in Scotland last June 23. The ceremony took place in Aberdeen Scotland's small Rayne Church.
The couple met in 2012 on the set of the little-known HBO series. They were on-screen partners, and while filming for the second season in Iceland, Kit confessed in an interview that he fell in love with Rose: "Because the country is beautiful, because the Northern Lights are magical, and because it was there that I fell in love."
Fast forward to September of last year, they announced their engagement the old-fashioned way: putting out an announcement in the newspaper. And on June 23, 2018, they had a traditional Scottish wedding–kilts and all!
There's nothing we love more than a happy ending, but we also loved all the Game of Thrones cast that made it to the ceremony!
1. Sophie Turner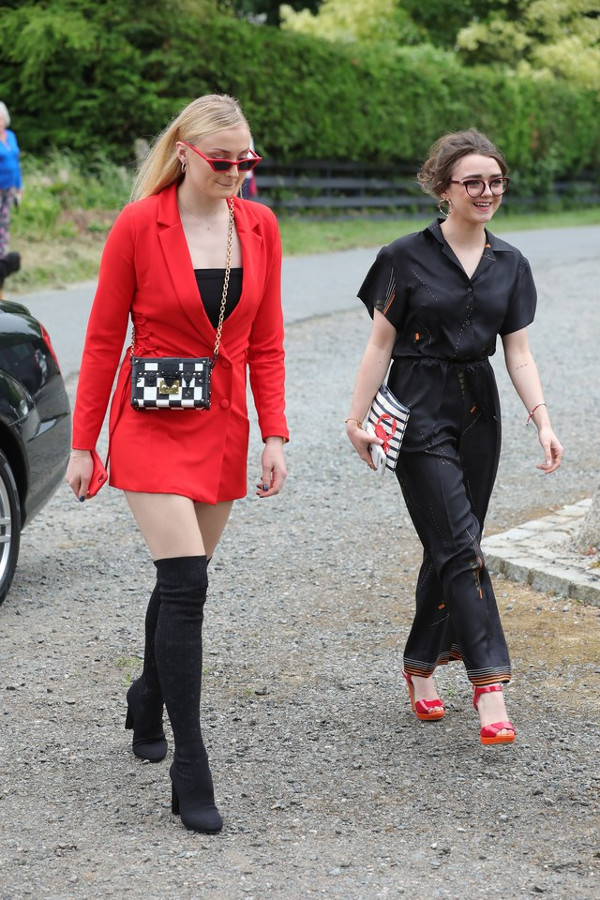 Heads turned Sophie's (Sansa Stark) way when she arrived wearing a bright red mini dress paired with thigh high boots and small sunglasses. Although not an outfit you'd expect from a wedding guest, we can't deny that we absolutely loved her look! Now we're even more excited for her turn to get married!
2. Maisie Williams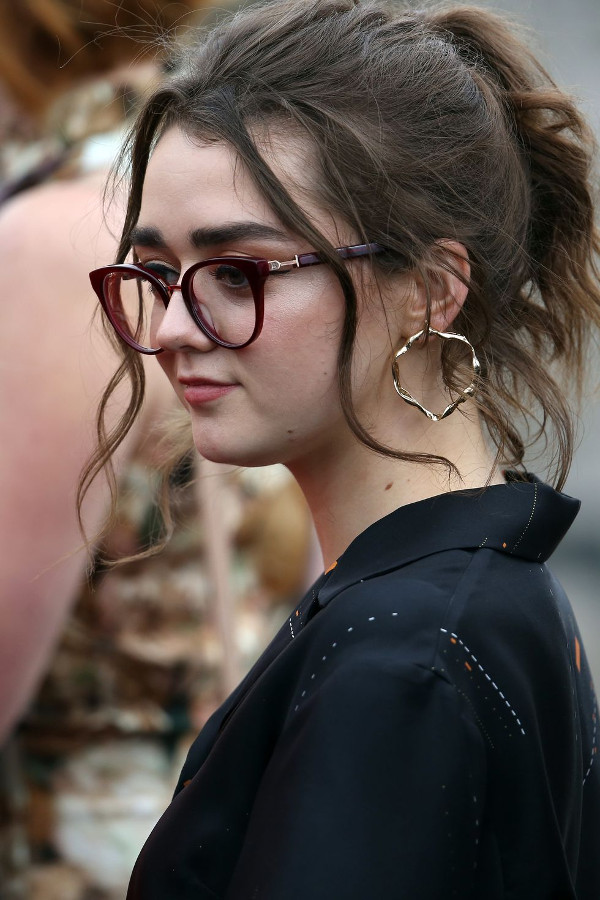 Maisie (Arya Sark) arrived together with on-screen sister Sophie Turner.  She complemented Sophie's bright outfit with her own laidback black jumpsuit and bright red heels.
3. Emilia Clarke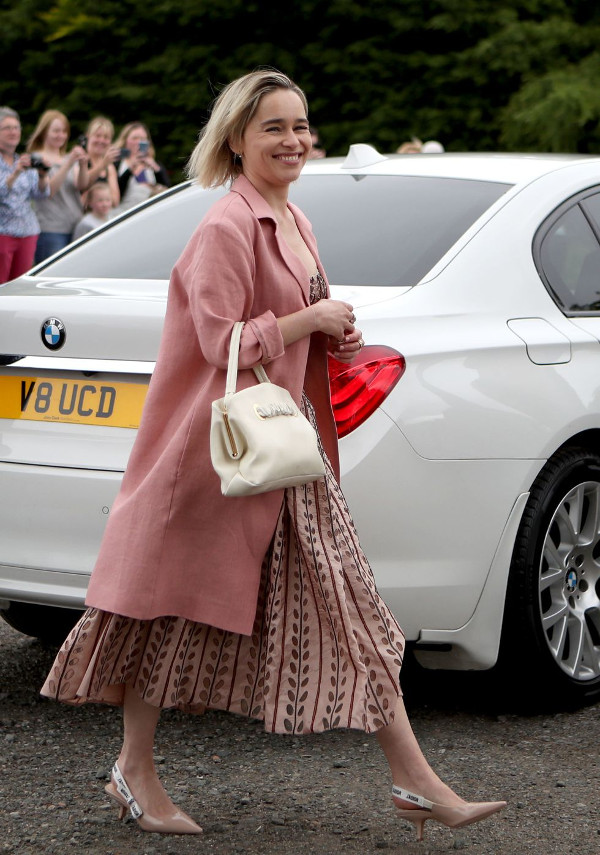 The ever bubbly Emilia Clarke (Daenerys Targaryen) attended the wedding looking lovely in her blush colored outfit of a dress and a coat which she paired with a white handbag. We're glad she left her dragons behind this time!
4. Peter Dinklage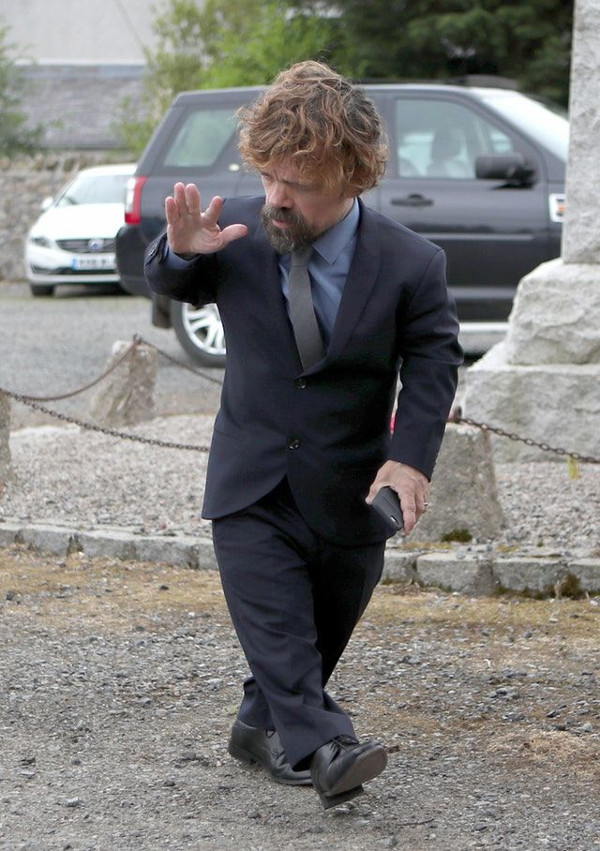 Peter, who plays Tyrion Lannister, another one of the more well-loved characters in the show, arrived at the castle waving and sending flying kisses to fans gathered outside.
5. Richard Madden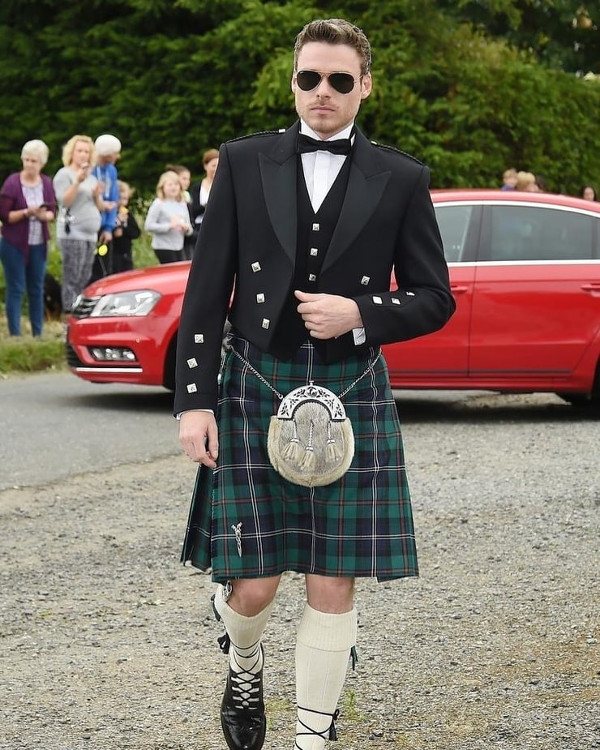 Robb Stark (Richard Madden IRL) wore a Scottish kilt to the ceremony and made every girl on the internet drop their jaw. What a look indeed, marrying traditional to modern!
6. Liam Cunningham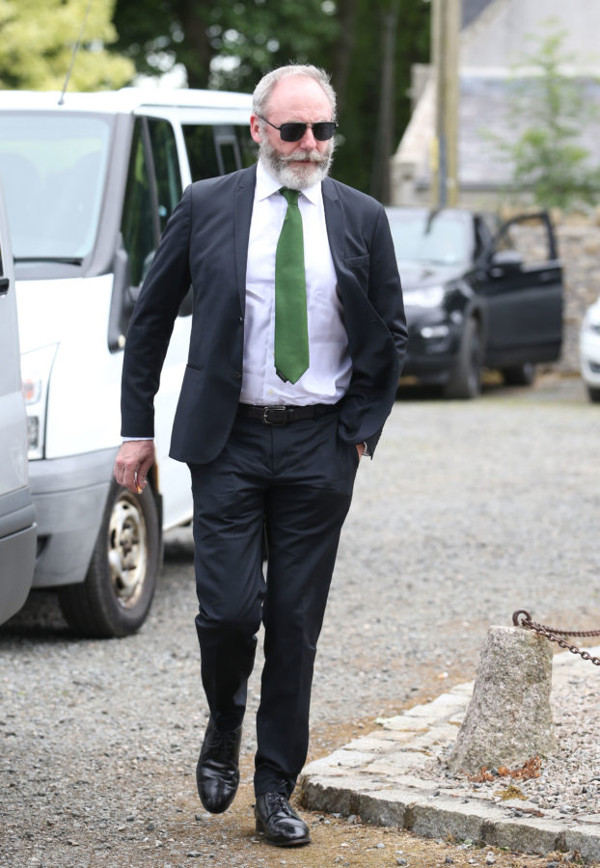 Liam Cunningham (Davos Seaworth) added color to his classic look with a green tie. We're glad to see Jon Snow's adviser and father-figure attend his real-life wedding!
7. John Bradley, Joe Dempsie, Conleth Hill, and Ben Crompton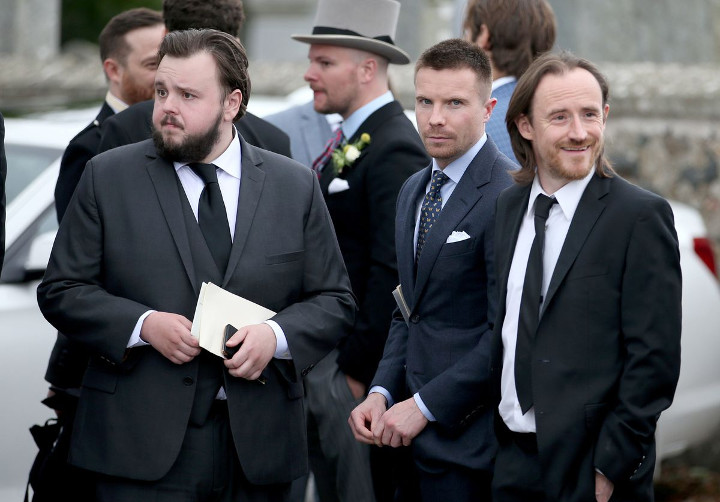 (L-R: John Bradley, Joe Dempsie, Ben Crompton)
(L-R: Conleth Hill, John Bradley, Joe Dempsie)
Ben Crompton (Eddison Tollett) who plays a member of the Night's Watch was there to support his co-stars, especially since he's Jon Snow's pal. John Bradley (Samwell Tarly), Conleth Hill (Lord Varys), and Joe Dempsie (Gendry), all arrived at the ceremony together, collectively looking handsome.
8. Kit Harington and Rose Leslie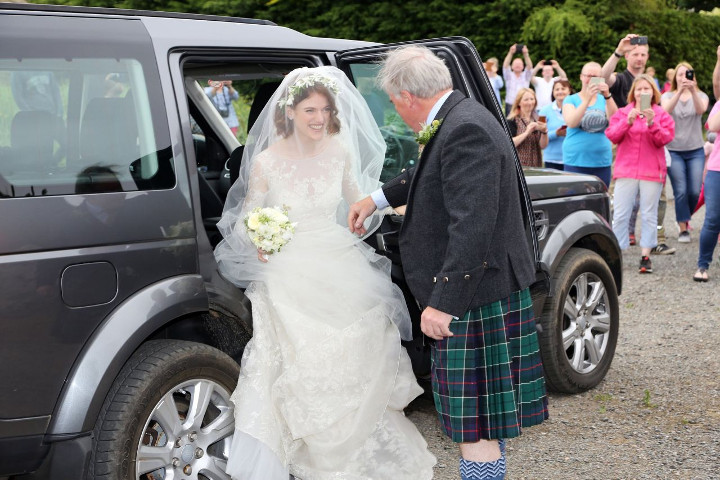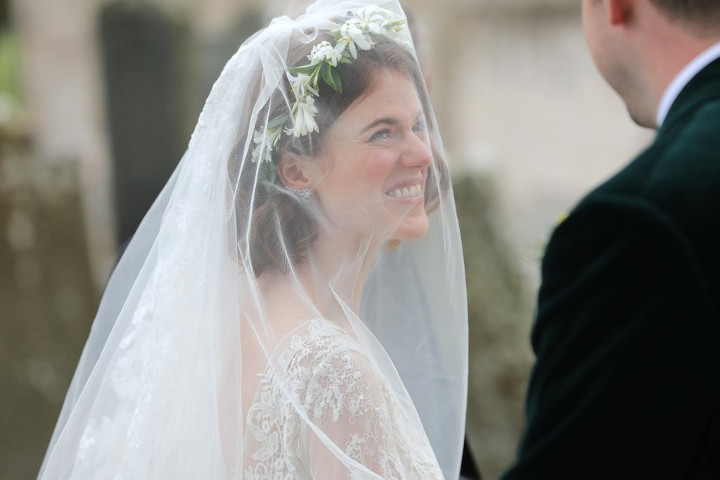 Rose Leslie (Ygritte) arrived at the small church all-smiles with her father. She looked flawless in a vintage-style white Elie Saab lace dress with sheer sleeves and a simple veil. She had a flower crown on top of her soft-curled short bob.
Kit Harington (Jon Snow) arrived a little before Rose looking handsome in his suit but also a bit nervous! Can't blame him, the whole fan base is watching.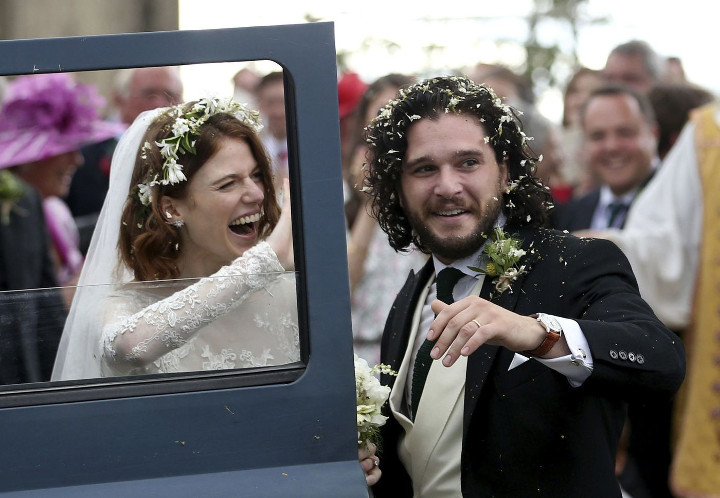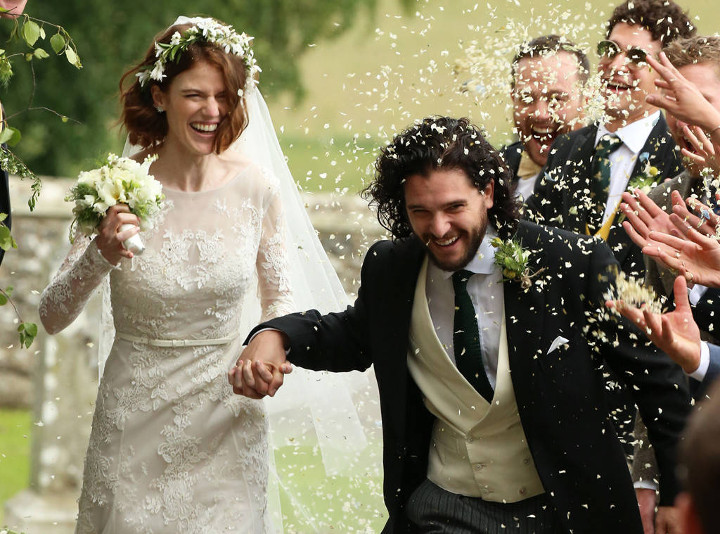 The wedding ended happily enough with the newly-wed couple driving off in a car decorated with a "Just Married" sign. The celebrations continued at Wardhill Castle, a 900-year-old castle in Scotland owned by Rose's family. I know: wow, right?
Who's your favorite guest at the wedding? Share it with us below!