We love our fandoms, we love our collectibles, and if more brands could acknowledge that a market for functional and fannish products can exist at the same time for a female/female-identifying audience, that would be great. So if brands can put our fandoms overtly on our make-up packaging, we are so there.

Here are some Brand collaborations we'd love to see more of—whether they're better, improved versions of the same theme or just another Limited Edition run—because lbr, once wasn't enough.

[/whole] [/row]
1. Marvel x The Face Shop
Amp up the contents of your kikay kit with The Face Shop's Marvel Collection. With a comic strip inside the eyeshadow palettes, badass box packaging, gorgeous packaging colors, and Captain America shield stickers on individual eyeshadow pots, this collection was a must for any Marvel fan.
The Captain America shield-designed cushion compact from this collection sold out so fast, it barely made it for export outside South Korea's shores. Which is a testament to the power of packaging, if there ever was any, as the Anti-Darkening Cushion itself garnered only average reviews and even became part of The Face Shop's Miracle Cushion line after its LE Marvel packaging run.
Sadly, the rest of the products in The Face Shop's Marvel line were designed in a more mass marketable manner, with only the boxes being overtly Marvel—one glance at the lipsticks and liners outside of their box packaging wouldn't even give a strong brand recall.
2. Archie's Girls x MAC
Netflix's Riverdale has brought forward a new generation of Archie fans, so it feels like it's time to have another Archie-themed make-up collaboration, yes?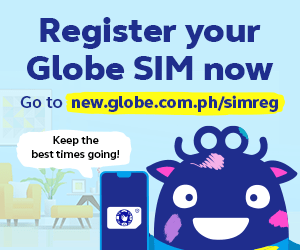 3. Super Mario Bros. x Shu Uemura
Just how cute are those eyeshadow palette designs?
One-up your friends with Super Mario Bros. x Shu Uemura's Limited Edition packaging. Score eyeliners, blushes, lipsticks, eyeshadow palettes, and skin care products designed with your favorite Nintendo character. Shu Uemura even released a Super Mario Bros. Limited Edition version of their iconic award winning eyelash curler! The packaging of the items in the collection alone already gives us sound flashbacks to the Super Mario Bros. theme.
4. Pokémon x Tony Moly
It's a life-long journey to be the very best, with Pokémon  still   releasing games every year and continuing to update the mobile game that took the world by storm two years ago—Pokémon Go groups are still active around the metro. What better way to make sure you're prepped and ready to catch them all with an arsenal of facial masks, cushions, and creams?