4. Marco Angelo Cabrera
Claim To Fame: Staffer for Senator Bongbong Marcos; staffer for Official Gazette of the Philippines; historical revisionist.
Last September, in celebration of Ferdinand Marcos's 99th birth anniversary, the Official Gazette of the Philippines, a formerly well-kept and well-written communications arm of the government, decided to put out a puff piece on the late dictator, glossing over the multiple atrocities he has committed, which, to an uninformed reader, would make the former despot look like a great president, since they took away that whole nasty phase where his regime tortured and killed people and bypassed democracy. Mr. Cabrera was at the helm of this project, and was subsequently called out for the whitewashing.
The Official Gazette has been practically left inactive ever since.
Piece De Resistance: Upon being called out online for this massive downplaying of the regime, Mr. Cabrera decided to clear his name and make sure everyone knew that the Official Gazette was on the up and up – by responding as the Official Gazette account.
Nothing but the best and the brightest here!
3. Benign0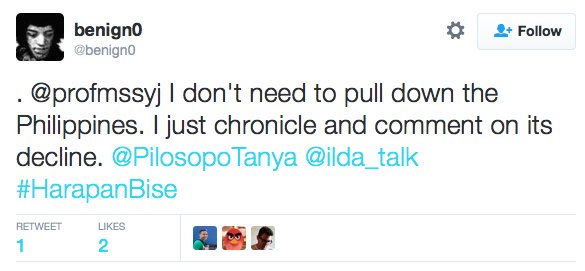 Claim To Fame: Formerly a member of Anti-Pinoy; Founded Get Real Philippines; repeatedly expresses the belief that Filipinos are stupid while being one and constantly addressing them as his primary audience; conveniently lives nowhere near the Philippines while spreading vitriol; "it's simple, really."
Benign0. What a character. With his clickbait writing and rampant disdain for anything resembling facts, he would tire out the Fallacy Referee just by standing there. The multiple pieces he has written, and his relentless belligerent trolling of random thought leaders from the Philippines just to pretend he's relevant is pretty legendary, since only in antagonizing other people does he ever gain any attention. There's literally no point to listening to his drivel if you're a Filipino. He hates you so much, and clearly doesn't give a damn what happens to you. Taking advice from him would be pretty self-defeating.
Piece De Resistance: When propaganda sites go after each other in the ultimate act of Schadenfreude. Like this.
2. Even Demata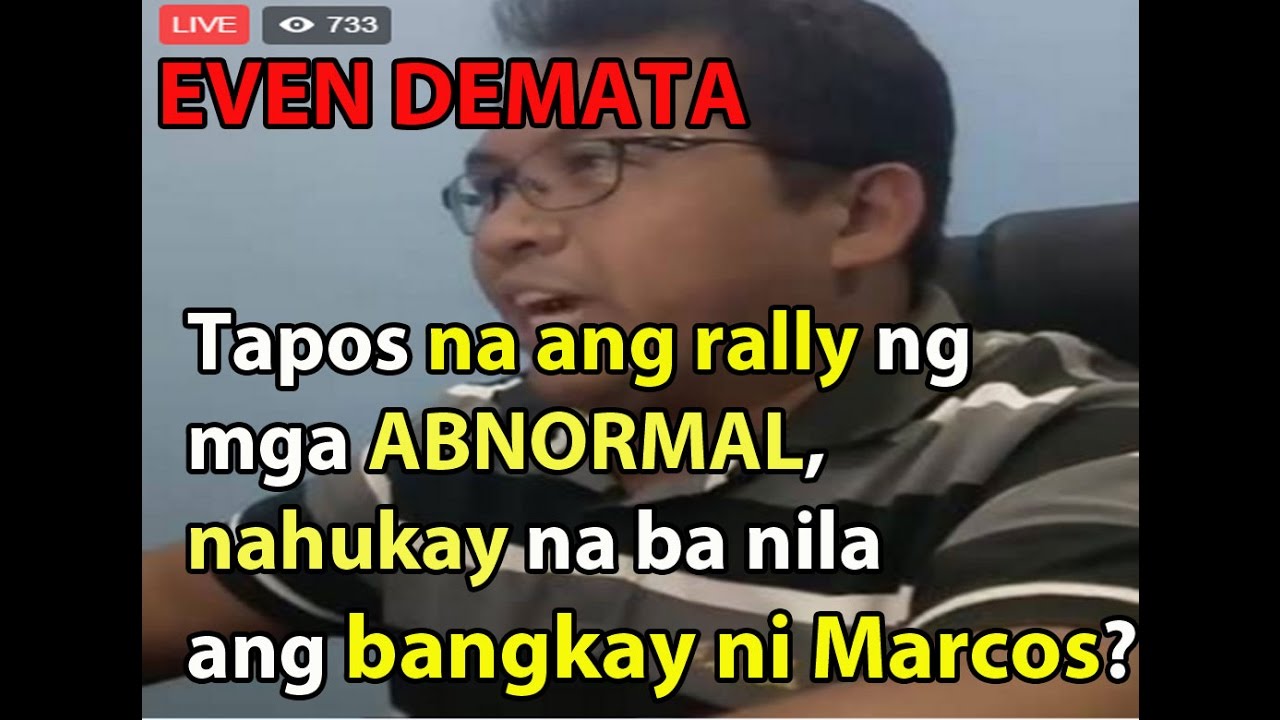 Claim To Fame: Huge fan of GMA-7 turned into political pundit; made clickbait viral videos against Willie Revillame, who, ironically, now works in GMA-7.
Why are people even listening to Even Demata?
Yeah, we get that it's a free country, and everyone has a right to free speech, but we also all have a right to pick better people to listen to. So why him? At least, Mocha is pretty easy on the eyes, and her non-political posts are actually kinda entertaining, but this guy? And yes, he's definitely all about Marcos as best prez evah.
Piece De Resistance: He seems to love posting videos of Target On Air, a public service show by a guy named Rex Cayanong, who looks like a poor man's Tulfo brother. The Jeje Rap just really adds to the flavor of the kind of crap Demata loves to serve up to people.
1. Mr. Riyoh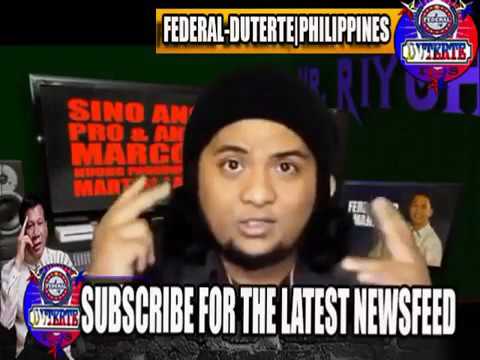 Claim To Fame: Damned if I know.
Mr. Riyoh sprouted from out of nowhere as a diehard Duterte supporter who started making videos while also apparently not living in the Philippines as he expressed his undying love for the current dispensation. What makes Mr. Riyoh especially dangerous is that unlike Even Demata, he is highly visible, and highly vocal about his adoration of the Marcoses, as he keeps pushing conspiracy theory videos from historical revisionists who can't provide any credible sources for their material.
I mean, sure, we can say history is written by the victors, but you can't use that as an excuse to completely reverse the narrative either, when there is a clear absence of evidence to support your position.

Piece De Resistance: He's also a holocaust denier.
I have seen it all.
And as if that wasn't insane enough, Mr. Riyoh, aka Buhawi, apparently didn't come entirely from out of nowhere. He was a member of the infamous Jeje Rap group, Dagtang Lason. Y'know, the ones who sang "Nagmahal Ako ng Bakla?"
Scratch that. NOW, I have seen it all.
It appears we now truly live in a post-Truth era, where everything people believe is now what we want to believe, instead of what things are fundamentally and undeniably true. When Stephen Colbert coined the word "truthiness" about a decade ago, who knew that this would be the only way people operate now?
Do you know of any Marcos apologists? Share them with us below!