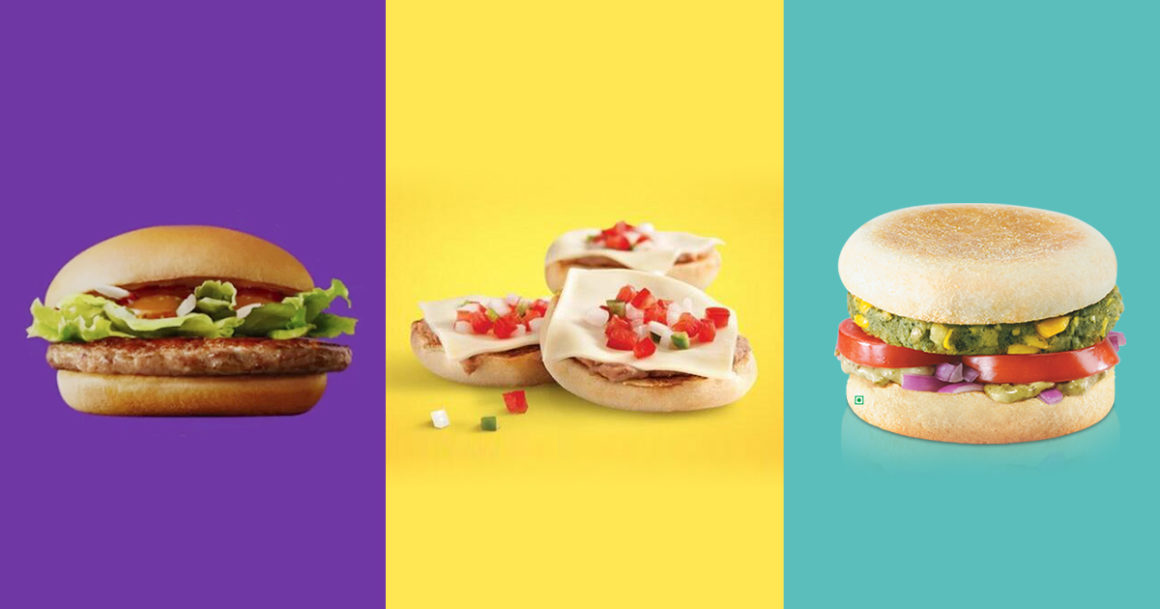 They say the way to truly travel and know more about the place is to meet and dine with the locals. We say, visit their local McDonald's restaurants, too, and have a couple of their unique menu items to try for yourself!
Here's what's on our list:
Japan's ginger burger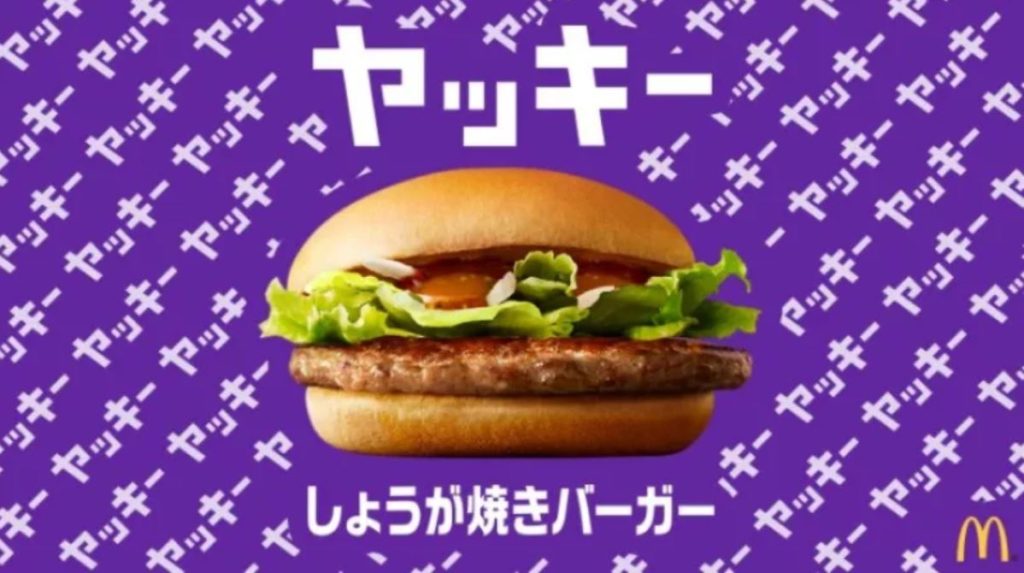 Once upon a time in Japan a controversial new burger was launched and it was called what sounds like the word "yucky". Called shogayaki or "pork fried with ginger", the new menu offering was called yaki for short. Launched to the public via a 4D movie, the Yaki burger, made with juicy grilled pork patty, a ginger and soy-flavored sauce, with lettuce and sliced onions, tasted great—and nothing like its offensive homophone.
Denmark's cheese tops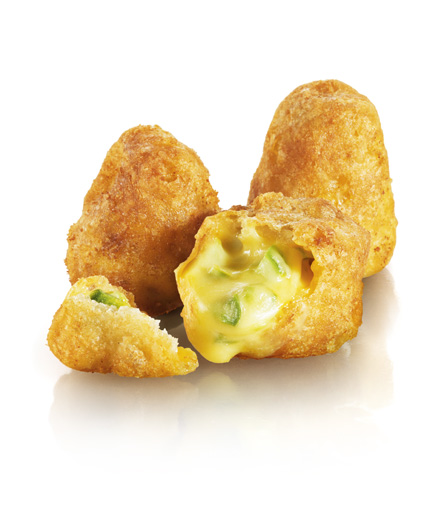 There's more to life than French fries. In Denmark, you can order its famed chilli cheese tops: deep-fried, bite-sized balls of melted cheese and chopped chillies. Hello, cheese-lovers, are you turning green with envy?
Mexico's breakfast sandwich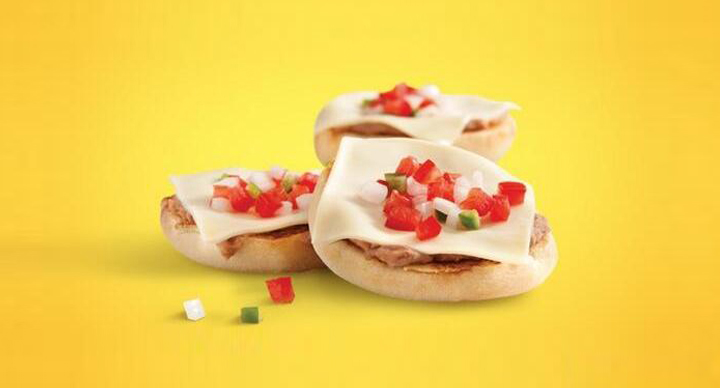 Move over, McMuffins. Enjoy a leisurely breakfast at McDonald's in Mexico when you order its prized McMolletes: warm open-faced sandwiches, generously topped with refried beans, white American cheese, and pico de gallo or tasty Mexican salsa. The best part? They come in threes.
Spain's tomato soup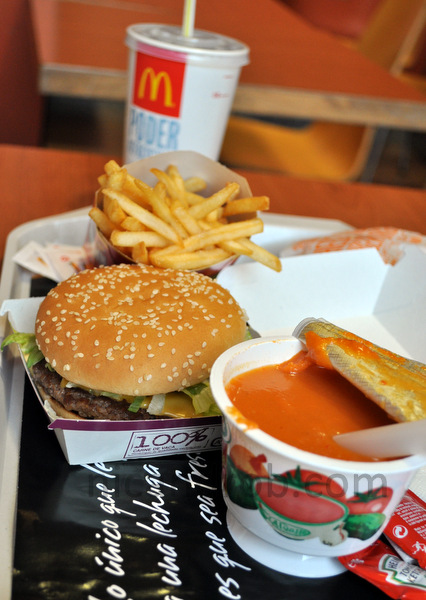 When you think of McDonald's, deliciously greasy, fatty foods immediately come to mind. In Spain, however, you can drown it all away with an order of cold tomato soup or gazpacho—a Spanish dining staple
Malaysia's porridge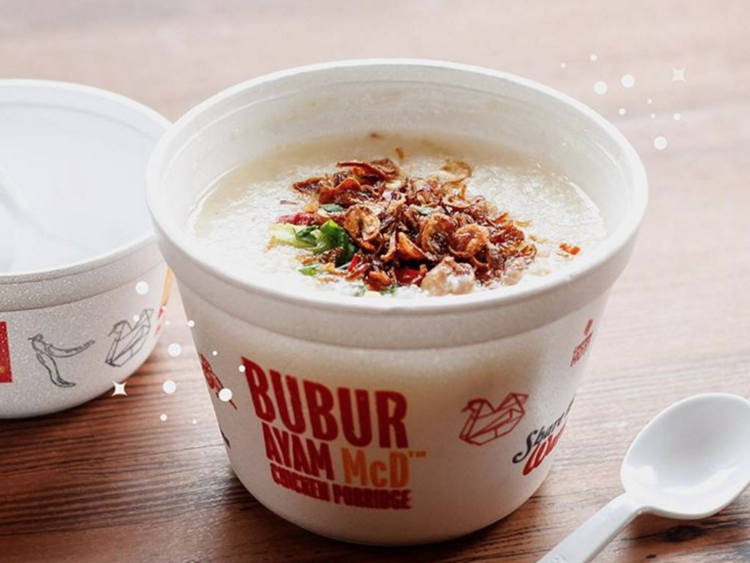 Quite similar to our very own lugaw (which isn't sold at local McDonald's, hint hint), Malaysia offers diners its chicken porridge or bubur ayam. It is basically Malaysian-style porridge that's topped with spring onions, ginger, and flavorful fried shallots.
Russia's fried prawns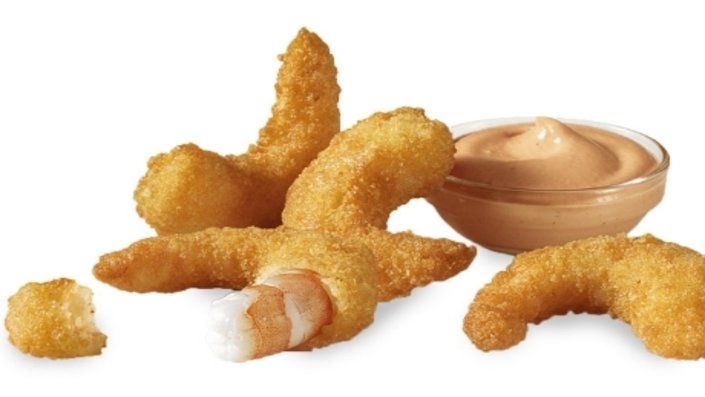 Wait, what? Shrimps in a fast-food chain? In Russia, it's quite the norm. Craving for deliciously fried battered shrimps that even come with a cocktail dip? You can have it quick and ready at any Russian McDonald's branch near you.
India's veggie burger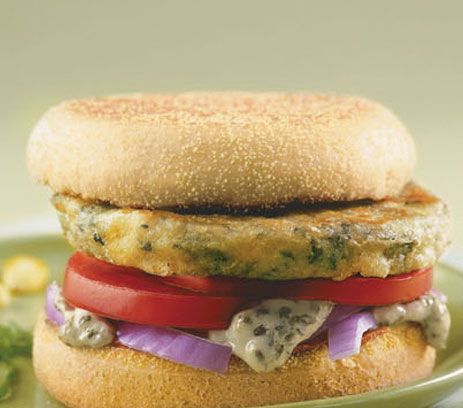 This veggie burger puts our junk food cravings to shame. India's veg supreme McMuffin is made up of grilled veggie patty (a mix of Popeye's spinach and tender corn), served with a mint mayonnaise dressing, and tomatoes and onions.
Philippines' spaghetti with chicken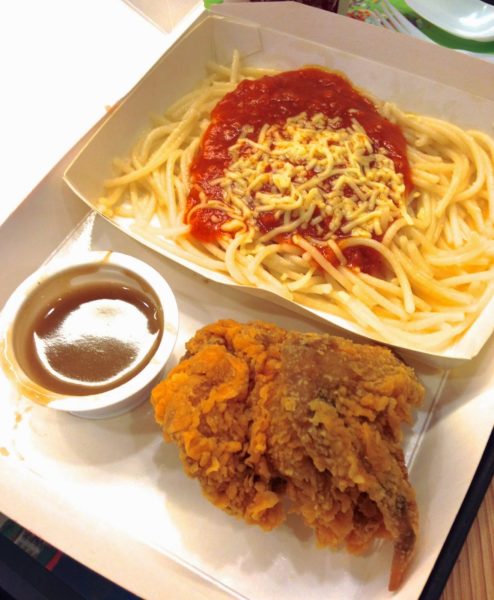 Don't ever take your sweet-tasting McSpaghetti for granted—ever again. Apparently, the world (with Indonesia as exception) is appalled at this go-to combination meal we all know too well: crispy, golden brown chicken that's served with Filipino-style spaghetti with sweet sauce.
What would you like our local Mcdo to offer on the menu? Tell us below!