Keep Your Eyes on Me: A Timeline of "Walk the Moon"
Jul 26, 2018 &nbsp • &nbsp Danielle Dimas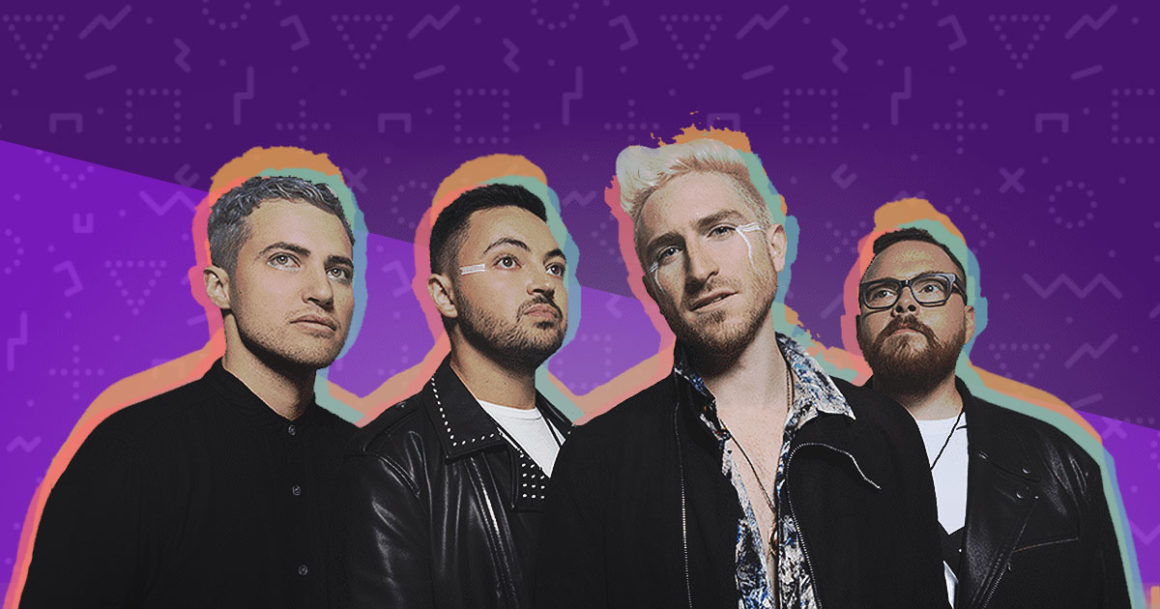 Formed in the late 2000s in Cincinnati Ohio, Walk the Moon's  Nicholas Petricca, Kevin Ray, Eli Maiman and Sean Waugaman continue to light up the music stage 'til today. From giddy love songs and jittery choruses to high-energy, hooky rock hits, Walk the Moon has undeniably put themselves at the forefront of the music scene.
Anticipating their comeback tour in Manila this August 14, let us look back on their journey and how this alternative rock band have been captivating audiences through the years.
"I Want! I Want!" in 2010
Walk the Moon's independent release of their 2010 debut album, I Want! I Want!, got the attention of the music industry and led to theirsigning with Mick Management in Brooklyn, which also handles stellar acts like Of Monsters and Men, Leon Bridges, and Ray LaMontagne. Afterwards, they began working with producer/mixer/songwriter Ben Allen at Georgia's Doppler Studios.
Face painting in 2011
It all started during their European tour in the summer of 2011 wherein the band members brought and wore streaks of paint-like face makeup in their shows. Later on, people also started to come face-painted to watch their performances.
"Anna Sun" in 2012
The band's self-titled album with its lead single, "Anna Sun" in 2012, was a hit as it charted within that year's Top 40 list. Trivia: "Anna Sun" was inspired by a Kenyon College professor .
"Tight Rope" in 2013
Walk the Moon's second single from its major-label debut, "Tight Rope" was featured in an HP Ultrabook TV commercial.
"Shut Up and Dance" in 2014
The LP's anthemic single "Shut Up and Dance" became an international hit reaching the U.S. Top Ten and being nominated for Teen Choice and MTV Video Music Awards.
"Walk the Moon Tour" in 2015
"Shut Up and Dance"'s success urged Walk in the Moon to announce their international tour in 2015. The band also performed live during Dick Clark's "New Year's Rockin' Eve" in New York City.
Break in 2016
During the summer of 2016, Walk In the Band admittedly experienced a period of uncertainty. The break was to give singer-vocalist Nicholas Petricca more time to be with his father, who was suffering from Alzheimer's disease.
"What If Nothing" in 2017

In 2017, they returned from an extended break, with their third RCA album, "What If Nothing". Arriving with newfound wisdom and deeper understanding of the kind of music they wanted to produce, Walk The Moon's goal in this album was to address serious issues that came up during their hiatus.
Catch Walk The Moon live on their comeback tour in Manila on August 14, 2018 at Ayala Malls' Market! Market! Activity Center!
For tickets, purchase two (2) Market! Market! Cinema Gift Cards valued at P250 each for a total of P500 from the Cinema ticket booth from July 21 to August 13, 2018 from 11:00AM to 8:00PM and on August 14, 2018 from 11:00AM to 6:00PM. Present/exchange your receipts at the GF concierge starting August 1, 2018 during mall hours beginning 10:00AM to 8:00PM to claim your Walk The Moon concert tickets. 
For ticket information, please call the Ayala Malls One Concierge at 795-9595.