Here's a hot take: riding the jeepney is not the easiest thing in the world. Oh, sure, we have romanticized the jeepney to the highest of metaphors, but in the end, it's still a feat of Filipino resilience that we've put up with it for so long – especially once the bass set under our chair starts pumping out one of these songs.
These songs may have had their time in the sun at some point or another, but as far as jeepneys are concerned, especially those plying the Cubao-Aurora route, these songs never even went out of style. Here now are just 8 songs you are likely to only ever hear in the jeepney in 2019:
"Ilibing Ng Buhay (Ang Mga Sosyal)" Death Threat
This song is one of many intense rap songs that never cease being a fixture in jeepney rides. What sets this song apart, though, is that its profanity-laden, violent lyrics are decidedly not radio-friendly at all, and would probably never be heard on, say, Energy FM, much less WISH 107. Death Threat was a '90s hip-hop band that featured a pre-fame Gloc 9, although he doesn't seem to have any bars in this song.
It's important to note though that Pooch is Andrew E's alter ego, so yes, he's in this song.
Standout Lyrics: Who are the conyo in your neighborhood?/ In your neighborhood, in your neighborhood?/ Say who are the conyo people in your neighborhood?/ The people we bugbog it's them…
"Pagbigyan Mo Ako" Boy Sullivan
Oh, the classic novelty song. Aside from Porky and Choppy, Boy Sullivan's ditty is a hilarious play on your imagination. Repeating words and cutting them off at the last syllable to sound dirty, this technique has been used to great effect in this song, and reminds you of a bygone era.
Standout Lyrics: Anak ka ng pu-/ Anak ka ng pu-/ Anak ka ng pu-lis sa Meycauayan…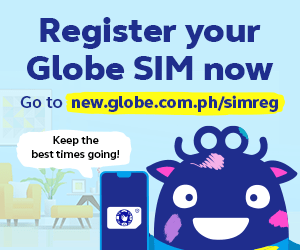 "Magic Carpet Ride (Aringkingkingking)" Mighty Dub Katz
Why this 1995 hit is still a thing in 2019 jeepneys will forever be a mystery to me. Seriously.
Standout Lyrics: You know the one, since there's literally no other lyric aside from "Aringkingkingking."
"Upakan" by TVJ
A personal favorite of mine, Upakan is TVJ at its finest. Lulling you into a sense of complacency that you're listening to a standard '70s Manila Sound era love song, the lyrics then throw you for a hilarious loop as what starts out as a love song turns into a full-blown brawl between the two erstwhile lovers.
Standout Lyrics: Talagang 'di na kita maipagpapalit/ Pagkat walang tatanggap sayo/ Kumbaga sa alahas, ikaw ay puwit ng baso…
"Dear Kuya" by Syke
Dear Kuya is the continuation of the infamous saga of the Ghetto Dogz, Andrew E's underground rap group where, as mentioned in #8, he is known as Pooch. Syke, a former member, broke free and penned this infamous diss track, sampling Dido's "Thank You" ala Eminem, accusing Andrew E of things we'd rather not repeat in this mostly PG to all-ages website. Legend has it that Andrew E not only responded with his own diss track to this, but sent Syke to prison after suing him over the track. Man, Pinoy underground rap really is nothing like the more radio-friendly yet cringe-inducing jeje rap of today, huh?
Standout Lyrics: Yeah, we don't think there's anything we can repeat from this track that won't get us in trouble, so let's just say the whole song stands out, period.
"Buy One Take Two" by Grin Department
Grin Department is one of my personal guilty pleasures, even if their irreverence knows no bounds. These are the guys who would make wildly dirty jokes in front of kids, and tell the kids to ask their parents what they mean. Needless to say, a good chunk of the band's discography is simply not radio-friendly. This track has that in spades.
Standout Lyrics: May libre kang toooooooothpaste/ At libre kang tooooooooth/ May libre kayong tooooooooth/ May libre kayong tooooooth!!!/ Toothbrush!
"Ignition (Tagalog Remix)" by Gagong Rapper
Oh, wow. Here goes another infamous song that we can't possibly quote the lyrics to. Gagong Rapper may or may not fall under your classification of "jeje rap," but he certainly lives up to his name. Turning R. Kelly's Ignition (Remix) into a Tagalog rap song with unbelievably obscene lyrics, it's amazing jeepneys keep playing this song and get away with it all the time.
Standout Lyrics: Let's not.
"This Is A Journey Into Sound" by Eric B and Rakim
When a jeepney pops in a remix tape, more often than not, this is the first track that will always play. Failing that, you'd just hear the opening riffs, then you move straight into a dance version of Celine Dion's "My Heart Will Go On." It's ubiquitous, and it makes you wonder if only one guy ever put together all those mixtapes for all the jeepneys you've ever heard. They never seem to have the same songs in the mix, but the words "this is a journey into sound" will always, always bookend the mixtape.
Standout Lyrics: This is a journey into sound/ Doo-doo a-doo-doo a-doo-doo a-doo-doo…