8 of the Mind-Boggling Things We Encounter on the Road
Apr 2, 2017 &nbsp • &nbsp Luanne Arevalo
As kids, we were taught about what we can expect to see on the road: different types of vehicles, stoplights, and traffic officers, among others. You know, the usual stuff. Nobody warned us to watch out for pigs and airplanes. But one shall never underestimate the possibilities Metro Manila can offer – yes, pigs and airplanes included. Here are some of the mind-boggling things we encounter on the road.
An airplane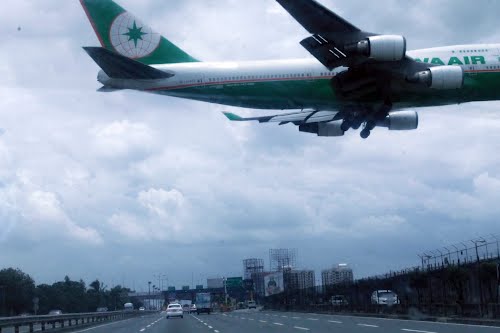 Yes, an airplane. In fact, it has become a common sighting along the South Luzon Expressway, what with the airport right smack in the city.
These pigs
https://www.facebook.com/piadejesus/videos/10154620456355867/

Pigs. Literally. They were seen roaming along the Skyway after breaking free from a Lydia's Lechon truck. Such rebels!
Surprise Waterfalls
We dare not think what this could be. It's from a busted pipe above the underpass. Is it pee? It's sewage, isn't it?
Some person with a sense of entitlement
No special plate indicating that he's a VIP (in fact, there is no plate to speak of) and no obvious emergency either. Just a strong sense of privilege that makes him more of an animal than the one above on the list.
This dude simply going about his morning routine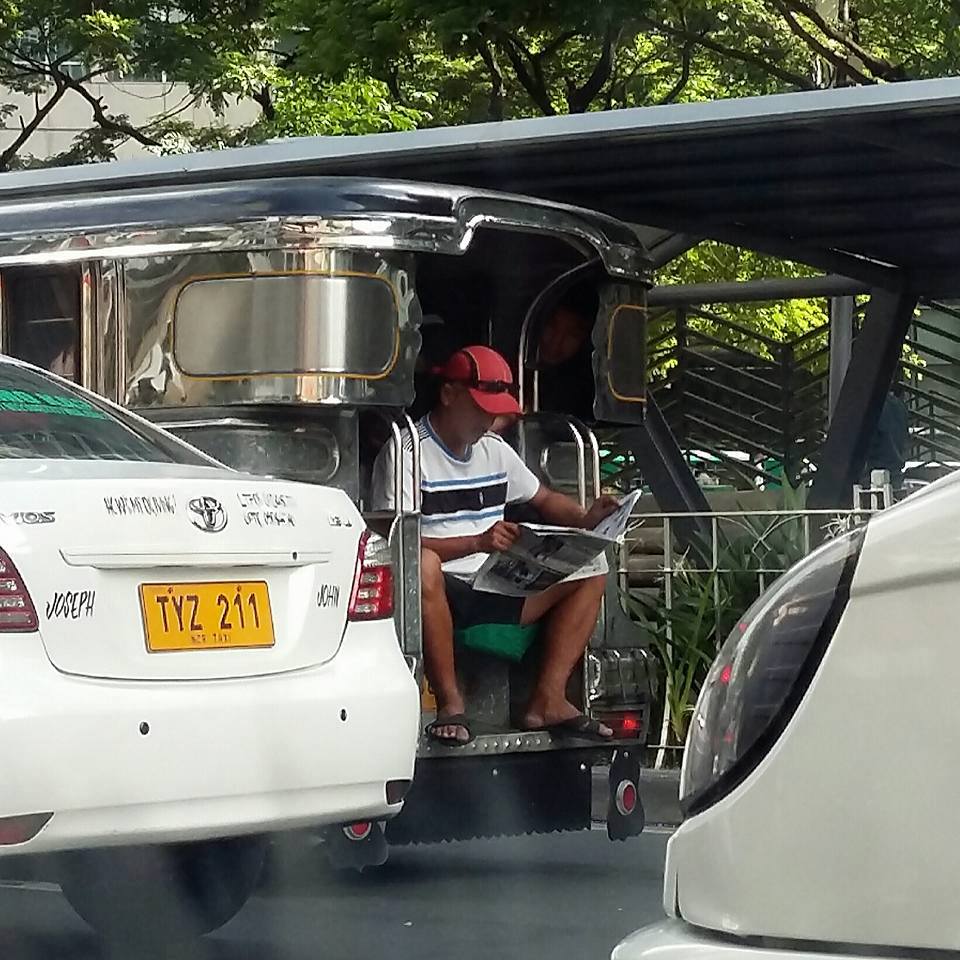 Somebody hand him a cup of coffee please.
These workers casually sitting on monoblock chairs at the back of a truck
Last time we checked, we had a seatbelt law in effect. Paano, bes?
Delivery Service
"Yes mam, may delivery  po kame. Mura lang."
Some driver peeing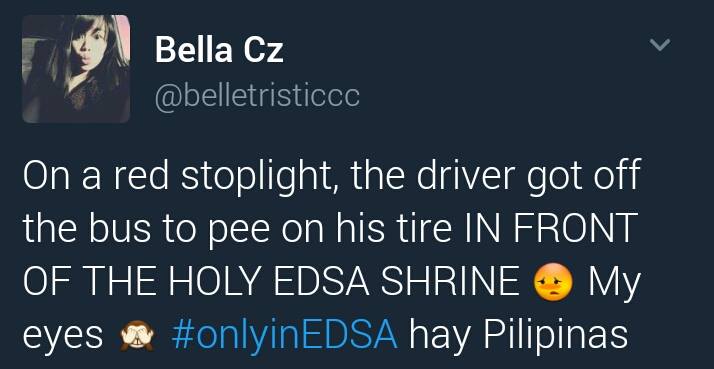 It seems like he has spent so much time in EDSA that he feels right at home – enough to make it into his own toilet. Let's just all be thankful there is no photo.
What's the weirdest thing you've seen out there? Share them with us below!