We're still a few days away until the coronation night for the Miss Universe Pageant 2016, but we are especially excited this time around since we're hosting the show this year! After all, we're the biggest pageant fans in the world.  The candidates have been arriving at our shores since last week and we have been getting glimpses of who might make the cut come the coronation night. We've been keeping an eye on these ladies, and have come up with a list who we think would be the standouts.
Ladies and gents and bekis, watch out for these candidates on the 30th:
8. Iris Mittenaere, France
This French beauty can look fierce and innocent at the same time and is stunning enough to attract the judges' attention for this year's competition. She studied Dental Surgery, and is an advocate for proper dental and oral hygiene. She also loves travelling and sports and is passionate about her volunteer works. She has the qualities of a true beauty queen, so we're excited to know if she will be the one to succeed Pia's crown!
7. Siera Bearchell, Canada
Bearchell is a law student who also owns an apparel business that is partnered with Water is Life, an organization that provides clean and safe water for countries like Kenya, Ghana, Ethiopia and Haiti. Aside from her passion in helping vulnerable countries, she's also into sports and dancing. This Jill of All Trades definitely knows her way on the stage since she has been competing in beauty pageants for a while. She represented Canada last 2015 in Miss Supranational and placed 1st-runner up. She also won Miss Teen World 2009.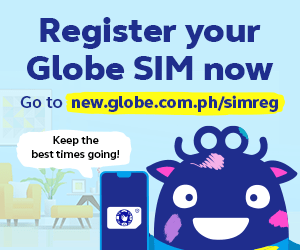 6. Shannon Harris, Barbados
This Latina beauty has been modelling since 2008 and is a talent for the international agency Elite Model Management. She's a stunner: standing tall at 5 feet and 9.5 inches. Harris is also passionate about women's rights, and this beauty is definitely an empowered lady.
5. Deshauna Barber, USA
As a current United States Army Reserve Commander, this girl is crushing stereotypes about beauty. Barber was a military brat, and her feminist views definitely earned the nods of audiences and judges of the Miss USA 2016 competition. Aside from her commanding aura, that Q & A definitely earned her the crown. But will her military charm earn her the biggest title? We can't wait to find out!
4. Chalita Suansane, Thailand
The minute she stepped inside NAIA with her chic barong Tagalog outfit and 17 luggage last week, you know this girl will slay the competition. Suansane is an advocate of the fight against HIV/AIDS, and she volunteers at an orphanage that houses children with HIV parents. She is currently studying microbiology, and her passion for studying aside from modelling is just one of her best assets that will help her bag the crown.
3. Andrea Tovar, Colombia
She's on fire onstage, and her commanding presence and confidence are just some of the reasons why she is one of the top picks. She has a degree in Industrial Design and Photo Production, and she advocates for the proper education of people in learning more about their environment. If you haven't watched her previous performance in Miss Universe Colombia 2016, then you're missing out on this potential new Miss Universe.
2. Raissa Santana ,Brazil
Santana is truly a crowd-pleaser. She has a career in modelling, and that certainly helps her presence onstage. She has an uncanny resemblance to Beyonce, and that has helped her stand out among the contestants.
1. Maxine Medina, Philippines
With her previous experience as a model for print and TV as well as a sports show host, it's no wonder Maxine's presence on big stages seem effortless. She is an interior designer by profession, and has an unwavering passion for public service and charity, which is evident in her volunteer works for children and in helping typhoon victims. There's a lot of pressure on her to win this one since our country won last year, but she is confident about her chances. After all, she has prepared so long for this.
Who's your pick? Tell us in the comments section below!