8 Monochrome Activewear from Homegrown Brands
Jun 21, 2020 &nbsp • &nbsp Kyzia Maramara
Sometimes all the motivation you need to hit the gym or do a home workout routine can be found in clothes. In recent years, homegrown brands have stepped up their athleisure game, giving us pieces that aren't just functional, but also stylish. Best part? They're easy on the wallet too!
Atletika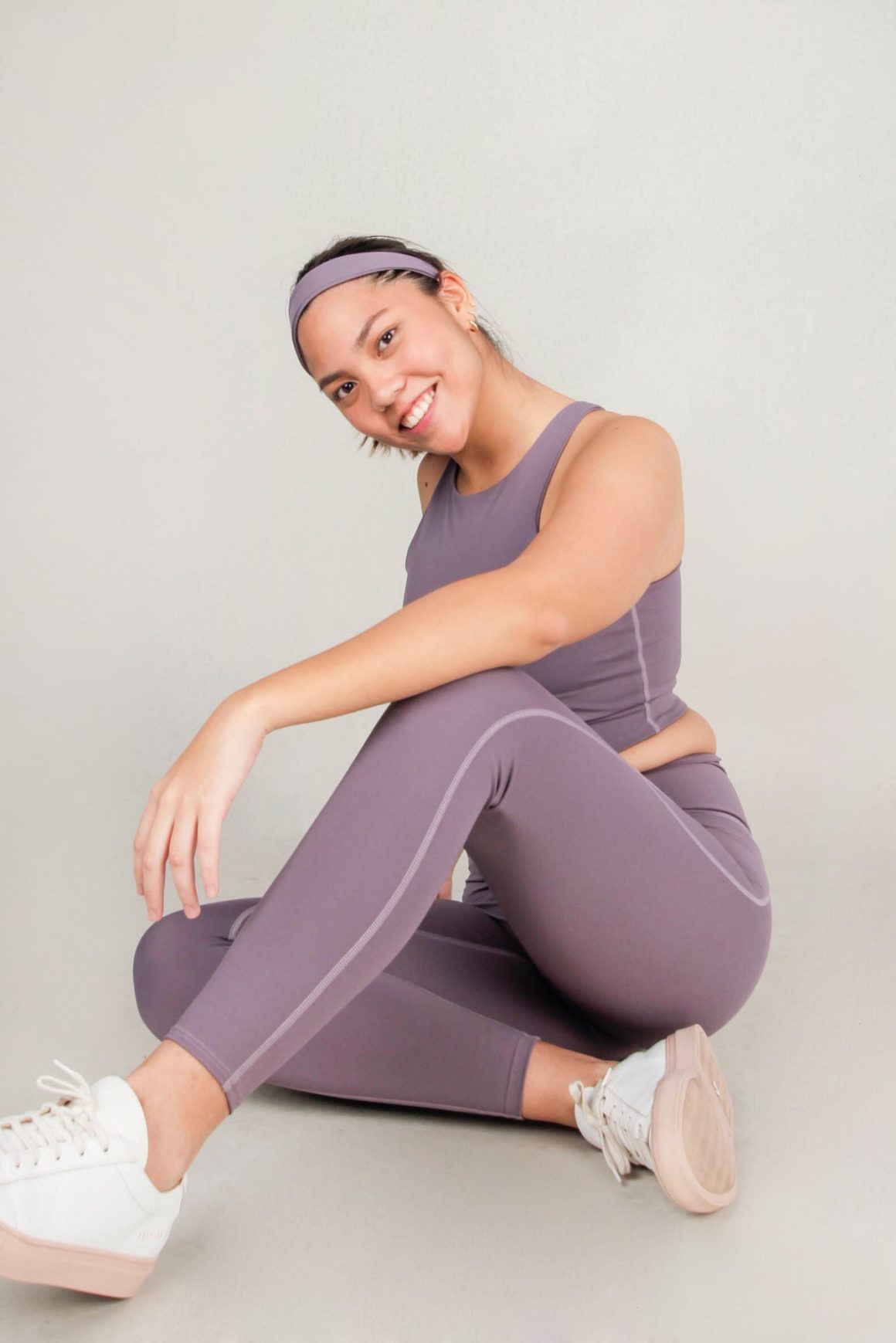 Iris leggings in Mauve (P1,900) + Lantana sports bra in Mauve (P1,400)
Atletika was launched in 2019 as the collaboration of siblings who had the desire to create a brand that would connect Filipinos to the outdoors. Each piece is proudly made in the Philippines and supports Filipino workers and products.
The Iris leggings are "compact, high-rise, and buttery-soft." They mold into your legs and allow you to bend, twist, and stretch to any shape. The leggings have pockets on both sides as well as a hidden back pocket that allows you to bring essentials. Partner them with a Lantana top in Mauve which is perfect for girls who like full-coverage. Both pieces are made with a lightweight fabric that's sweat-wicking and quick-drying. Check out their website for other monochromatic pieces to pair.
Koru Athleisure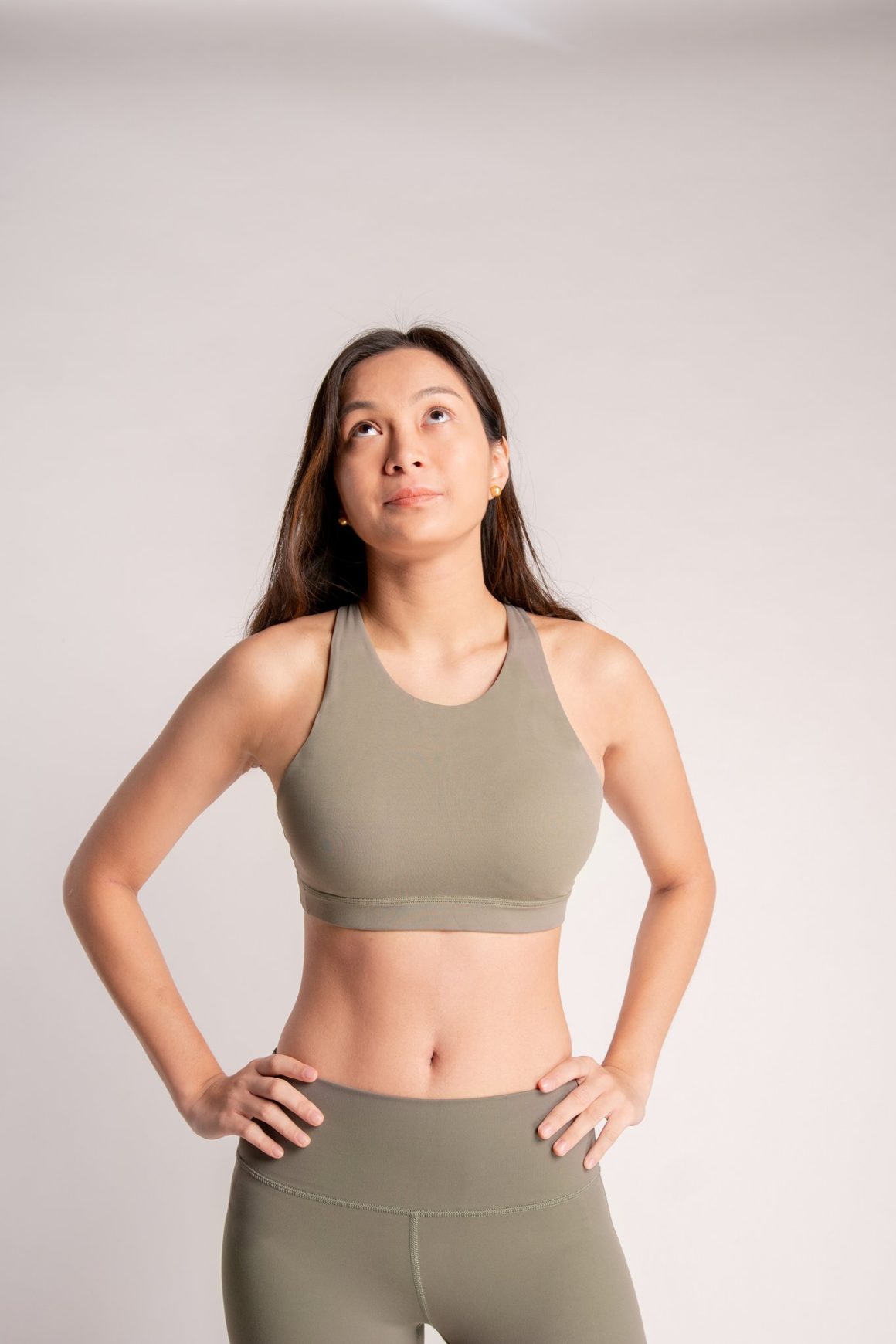 Classic 7/8 Leggings in Moss (P1,590) + Impact Bra in New Moss (P1,290)
All Koru Athleisure products provide the wearer free movement with its four-way stretch fabric technology that's also moisture-wicking, quick-drying, and soft. The Classic 7/8 Leggings are made for all kinds of workouts and the 87% cotton and nylon mixed with the 13% spandex lets your thighs breathe easy. The Impact Bra features a high neck to cover cleavage and is designed so you can easily remove the padding. If you're looking for full coverage, the Essential Bra in Moss is for you. Check out their pieces in other colors.
Balik Alindog Starter Kit: Workout Equipment You Can Buy Online
Balik Alindog Starter Kit: Workout Equipment You Can Buy Online
Ina Louise Manto | Jun 14, 2020
Akma Active
Taylor Mesh Leggings in Black (P1,250) + Bianka Cropped Jacket in Black (P1,250)
Who wouldn't look cool in an all-black workout fit? Akma Active will help you look stylish while nailing those exercises. Their Taylor Mesh Leggings are made with soft breathable fabric that will make your workouts easier. It allows for flexibility while at the same time providing your legs with the proper pressure. It features double side pockets for essentials and a stylish Gusset that allows for extra mobility. The Bianka Cropped Jacket is designed to cover up your arms with its quick-dry anti-UV protection material. It also has mesh fingerless gloves and mesh design to help circulate air.
Trini Active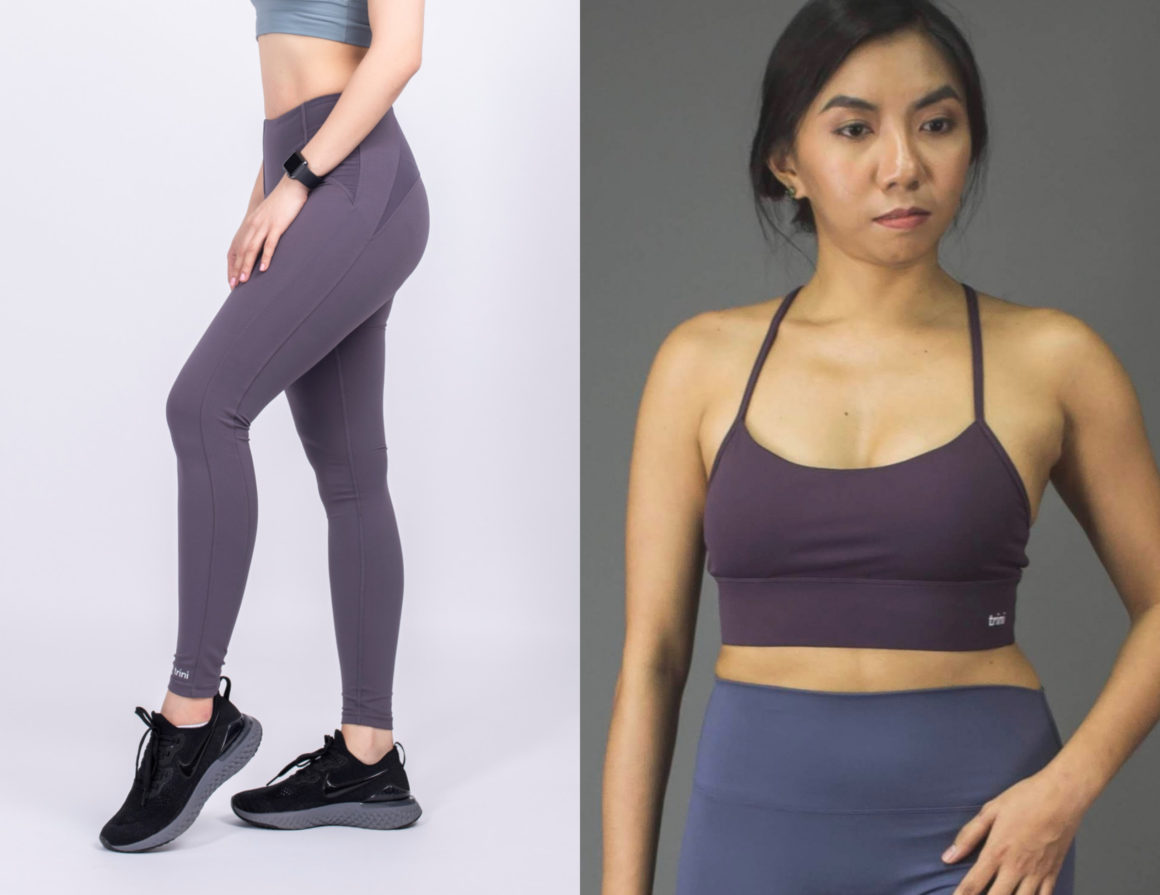 Vega Leggings in Dark Purple (P1,899) + Dune in Purple (P1,499)
Trini Active was founded by three women who made it a mission to provide high-quality activewear that's stylish, functional, and easy on the pocket. They use materials that allow the wearer to move freely, support muscles, and shape the legs. The Vega Leggings are made to highlight the best features of your body and are made in a high-rise style for maximum comfort. The Dune sports bra has a racerback strap that allows for full range movement.
8 Free Apps That Will Help You Stay Active Even Indoors
8 Free Apps That Will Help You Stay Active Even Indoors
Kyzia Maramara | Mar 31, 2020
Miss Fit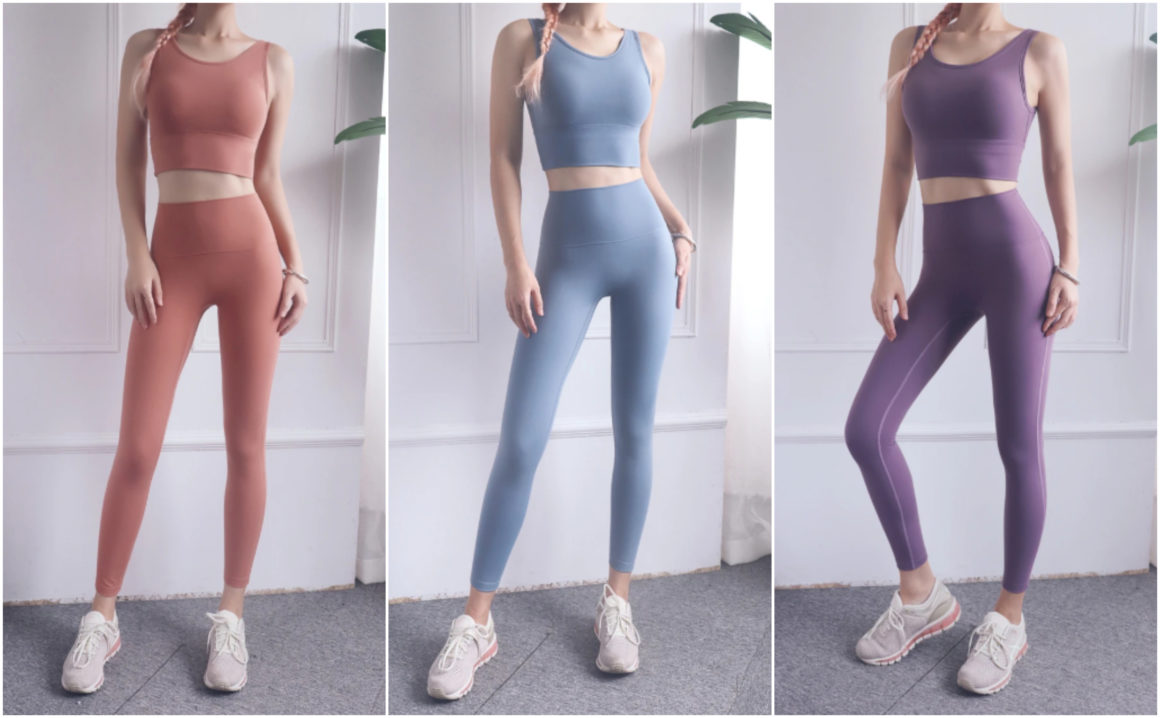 Vergo Set in Coral, Blue, Purple, Black, and Green (on sale for P1,999)
This recently launched brand has irresistibly cute Vergo workout sets in 5 different colors. It features a padded bra top and stretchable material for intense flexibility. The pieces are made with comfy and non-irritating materials. Whether you're hitting up the gym or just working out at home, this set could help you get through those intense squats you're planning.
Lotus Activewear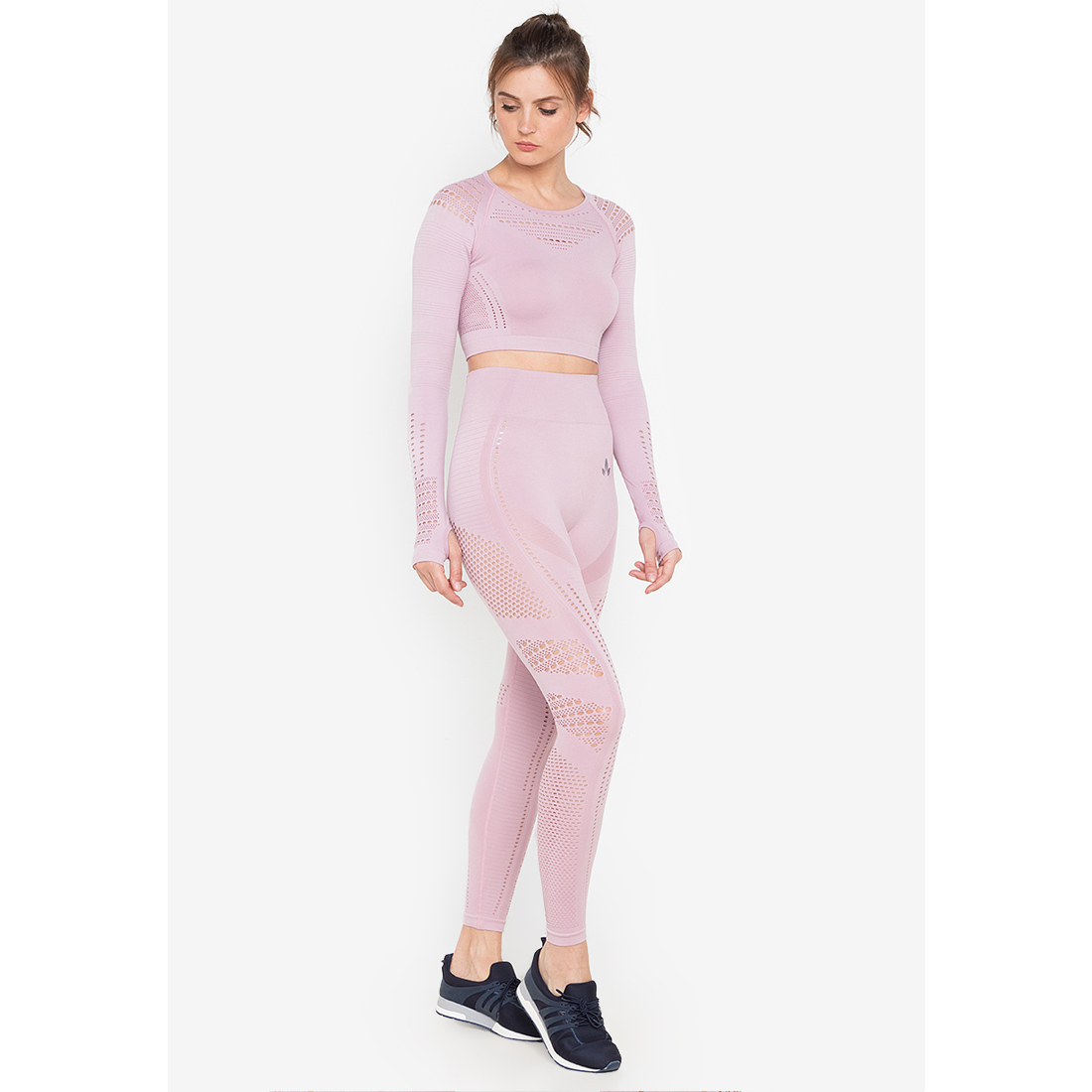 Dani Seamless Leggings (P745) + Dani Seamless Long Sleeve Top (P745)
When it comes to affordable athleisure, you can count on Lotus Activewear to have a great selection. Their pieces are not only stylish but also functional. The Dani Seamless Leggings are high waist and squat proof. The breathable laser cut style is designed to sculpt to your body and cool you down during workouts. The matching Dani Seamless Long Sleeve Top features a four-way stretch dri-fit top that covers the length of your arm. It comes in four colors: blush, black, olive, and wine red.
Affordable Training Shoes Under Php 5,000 You Should Totally Invest In
Affordable Training Shoes Under Php 5,000 You Should Totally Invest In
Ina Louise Manto | Jun 11, 2020
Charma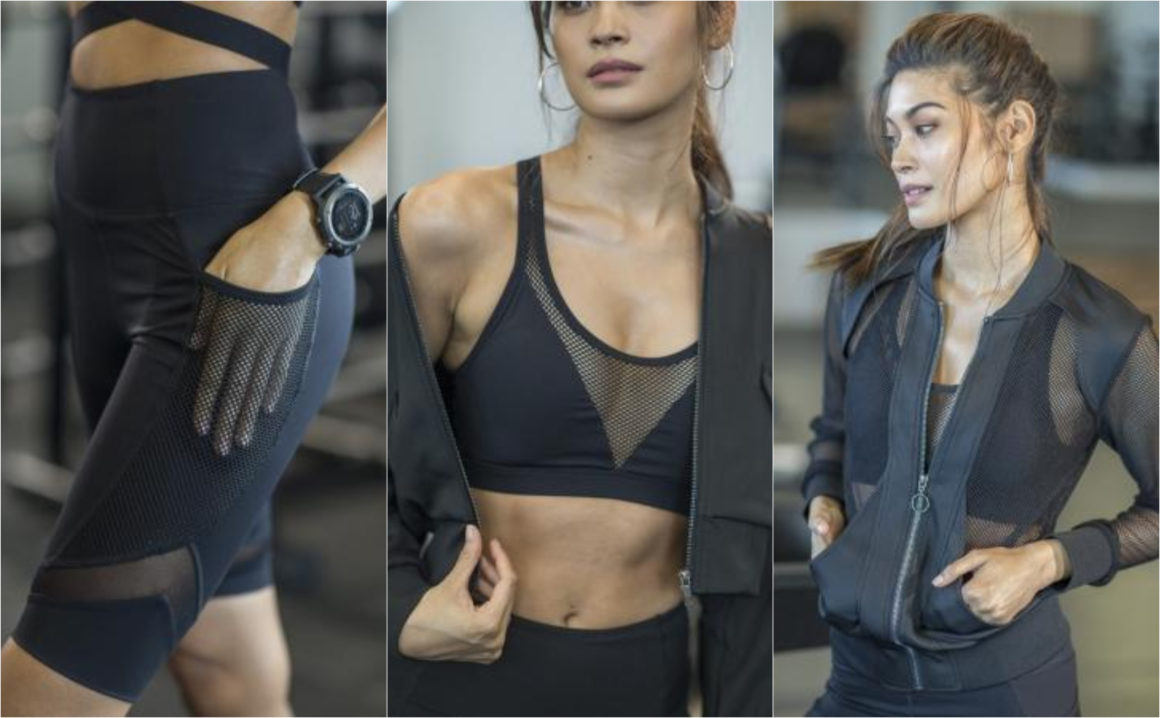 Dynamic Biker Shorts (P2,795) + Flex Bra (P1,595) + Breathe Mesh Jacket (P3,305)
Charma's athleisure pieces are an upgrade to your traditional activewear. Aside from making their pieces fit for any woman who's taking on any form of exercise, Charma also makes sure you look fashionable the entire time. Their Dynamic Biker Shorts has a wide waistband to keep things in place and a mesh side pocket. The Flex Bra has mesh details and is made with high-quality fabric, and the Breathe Mesh Jacket is a breathable jacket that can be worn anytime anywhere, even outside the gym. Charma only launched last February 2020, we're sure in the months to come they will be showing us more great and innovative pieces.
Inex Active
View this post on Instagram
Body Paint Set in Watermelon (P2,499)
Inex Active features an entire line of activewear with their signature booty contour including the Body Paint Set. Flaunt those buns or squat wearing the high-compression seamless set to get the body of your dreams. The sports bra includes removable pads and supports medium-high impact. The leggings are sweat-wicking, lightweight, and breathable with medium leg compression and high tummy compression. Needless to say, you will feel great in this set. The Body Paint Set is also available in other colors: smoke, aqua, blush, sky, and sage.
What's your favorite local activewear shop?