Last time out, we came up with a handy list of steak places to head off to whenever one wants a little more beef in their life, at whatever price point they're hoping for. It turns out, as useful as that list is, it certainly bears repeating, with an entirely different set of 8 steak places that have their own respective draws.
8. Snackaroo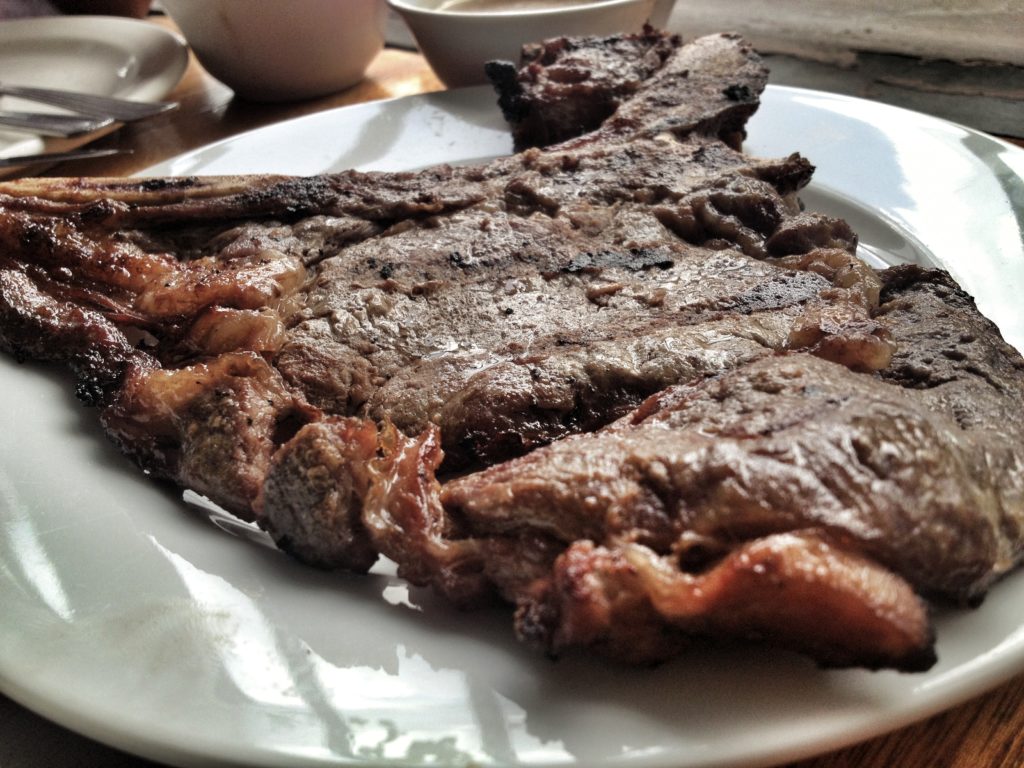 Price Point: 160 PhP
Most people swear by Snackaroo's bang for the buck, and at 160 pesos for their T-Bone and Porterhouse, it's hard to argue with conventional wisdom.
7. Brickfire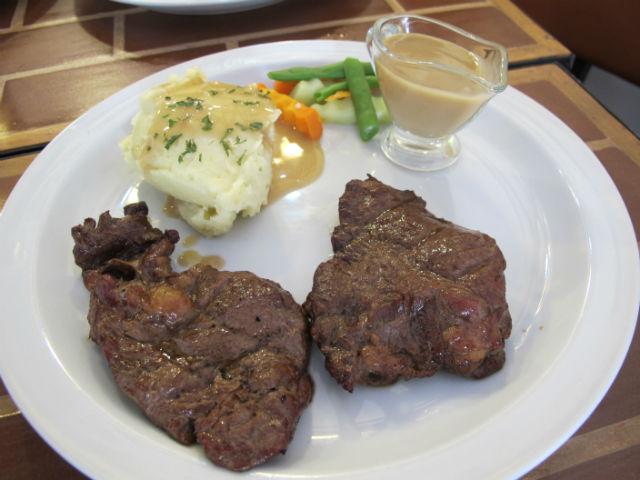 Price Point: 164-244 PhP
What makes Brickfire one of the better low-end steak places out there is the fact that their meat tastes great, and it stands on its own, even without the gravy. Being able to upgrade their famous Cowgirl Annie to a 300++gm serving also makes for an easy way to ease the hunger pangs of even the most voracious carnivore amongst us.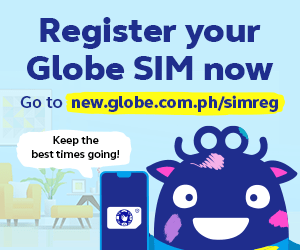 6. Fat Cousin's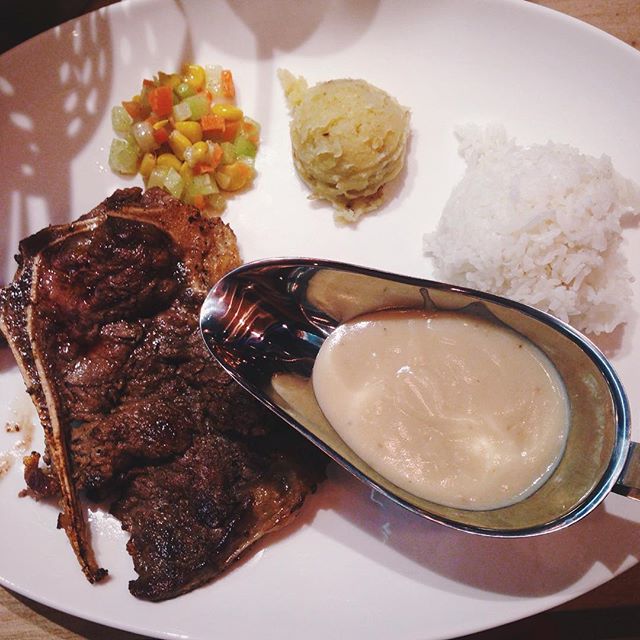 Price Point: 200 PhP
It's hard to argue with Fat Cousin's compelling case for best value, pound for pound. Not only do they offer Australian steaks at the affordable price point of 200 PhP, they even offer unlimited rice and drinks to go along with it. It's hard to beat an offering like that, and makes Fat Cousin one of the easiest go-to places for people looking for budget steaks on the fly.
5. Karnevore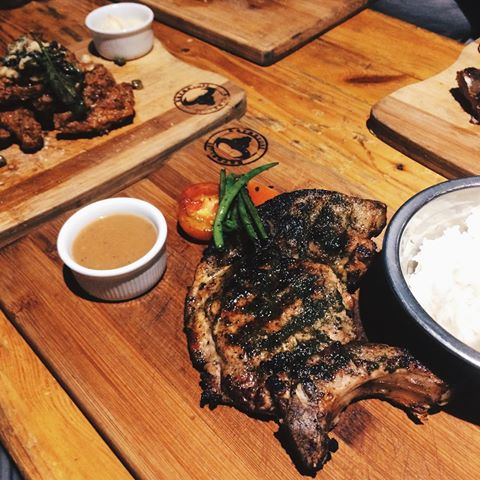 Price Point: 255-465 PhP
Karnevore, located in Marikina, offers Wagyu cross-breed steaks at a bargain price, and take pride in their great beef, and enticing side dishes. Whether you go for their rice, their mashed potatoes, or even their tasty veggies, Karnevore's steaks, usually served in 250g portions, is arguably the best-tasting steak at the best possible price. Any other steak that gives comparable taste raves would probably be in the four-figure range or even higher.
4. Empire Steak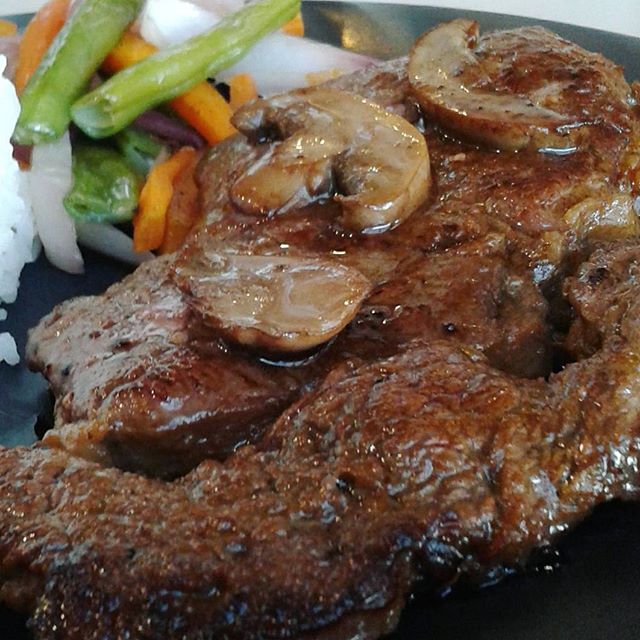 Price Point: 599-1100 PhP
Empire Steak is the victim of its own generosity: as plentiful as their meat is (and given that you can have an entire kilo of angus beef for just a tad over 1K is no mean achievement), their extras, from onions that make the beef taste like bistek tagalog instead of a porterhouse steak to their weird choice of steak rub when salt and pepper would have done perfectly fine, Empire Steak could have been so much better, but definitely satisfies the urge for anyone craving for a huge slab of Angus beef at an affordable price.
3. 22 Prime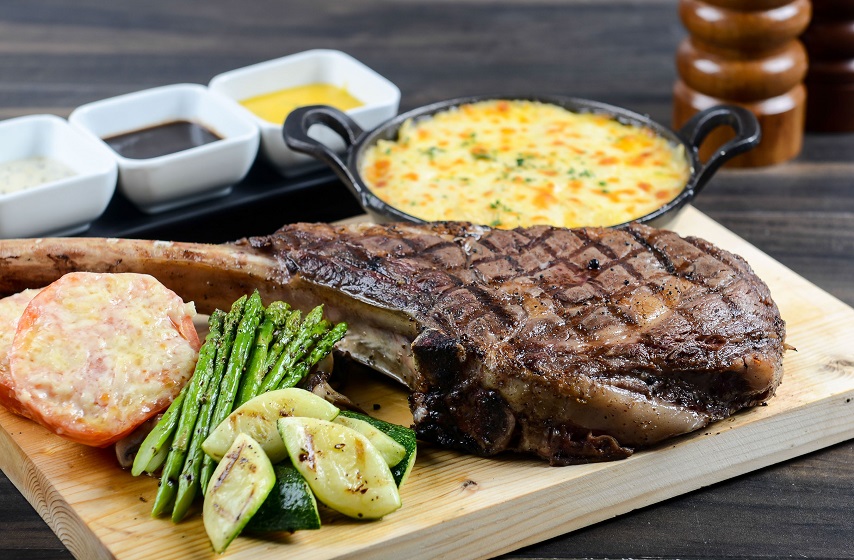 Price Point: 1,550-5,500
Discovery Suites is never far behind in the war of premium steaks thanks to its great offerings and splendid sauces. While most of us would rather enjoy a steak on its own merits, 22 Prime offers a great variety of steak sauces that would keep the purists in us at bay.
2. Raging Bull Chophouse & Bar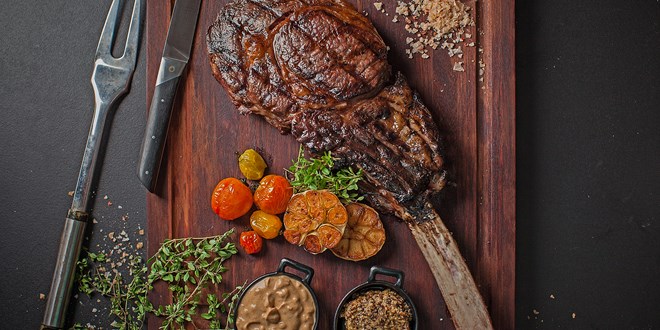 Price Point: 1,650-7950
Recently opened in Shangri-la BGC, this excellent steakhouse has it all, and has gimmicks up the wazoo to enhance your experience, including an eye-catching collection of steak knives to choose from when you receive your steak. Even with their willingness to offer the less popular cuts such as rump and short rib, the Raging Bull is at the higher end of this list both for price and quality, although their main attraction is also their priciest: their Wagyu Tomahawk steak, which is good for three people.
1. Wolfgang's Steakhouse
Price Point: 5,988-11,888
Wolfgang's is a franchise of the world-famous steakhouse from New York, founded by Wolfgang Zweiner, former head waiter for Peter Luger, yet another legendary steak place in the East Coast. Yes, Marvin Agustin is one of the owners of this franchise, and this might very well be the best restaurant he has brought to our shores. With their prime Porterhouse steaks hitting five figures because you're being served 2KG(!) of the best dry-aged US beef money can buy, plus their unique tomato-based steak sauce, there's so much to be said about how Wolfgang's is a complete game-changer for anyone with money to burn in the Metro (Wolfgang's Steakhouse is at Newport Mall Resorts World Manila), looking for the best steak place. It's hard to argue you could do better than this one, even if all this is certainly a matter of personal taste.
Which ones are on your list? Tell us about them below!