8 Must-Eats in Tagaytay this 2019
Jan 12, 2019 &nbsp • &nbsp 8List
Tagaytay is a known hotspot for delicious eats. And being just a two-hour drive away from Metro Manila, it's the perfect road trip destination for barkadas seeking an escape from city life, couples on a romantic date, families on a quick staycation, and foodies out to explore on an empty stomach.
When you find yourself in this relaxed city enjoying the amazing atmosphere and picturesque views, discover these 8 hidden restaurants that will satisfy your appetite!
Il Gallo Nero Italian Trattoria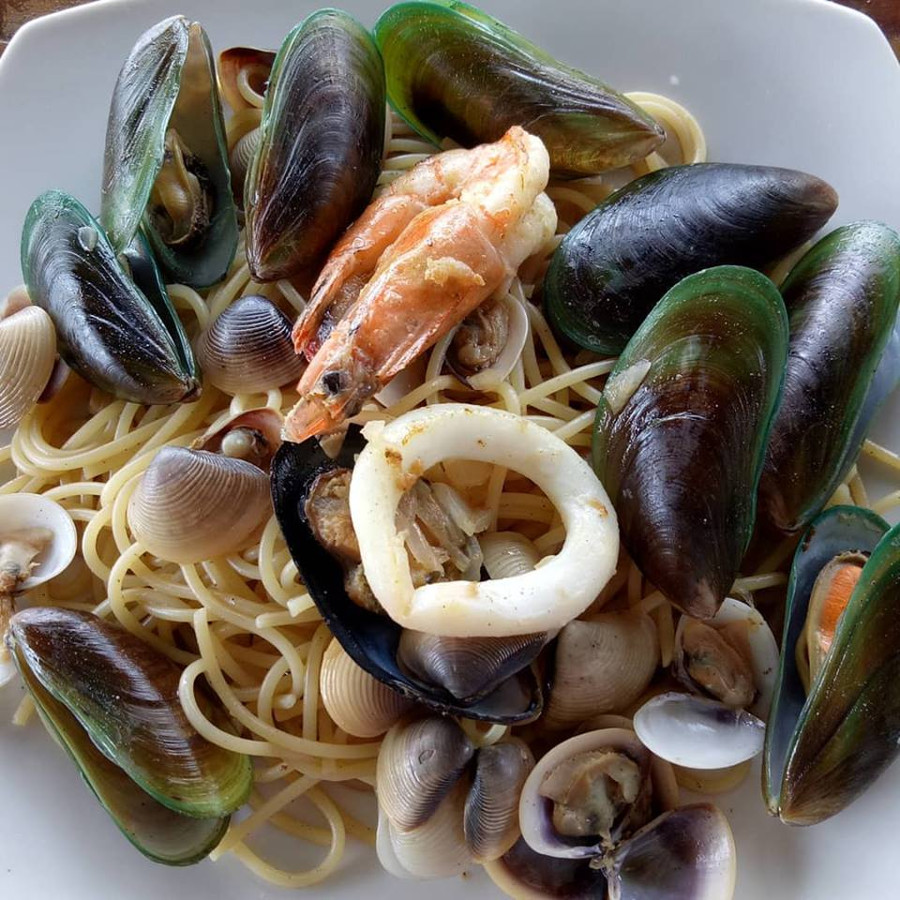 4 Washington Ave., Royale Tagaytay Estates, Alfonso, Cavite
(+6346) 413 07 70 | Facebook
Open daily from 11 A.M. to 9 P.M.
Hidden away inside Alfonso Hotel is Il Gallo Nero, an unassuming eatery that serves Italian comfort food without the frills or fuss. The brick and wood interiors give it a warm and homey atmosphere, allowing you to enjoy your meal with loved ones. Indulge in the Pizza Supremo with a heaping helping of fresh vegetables and the Spaghetti Marinara for that seafood goodness.
Fire Lake Grill

Unit 3, Cliffhouse Tagaytay, Gen. E. Aguinaldo Highway, Barangay Maharlika East, Tagaytay City
(+632) 246 90 69 ext:426 | Facebook
Open daily between 11 A.M. and 2 P.M., 6 P.M. and 10 P.M.
Fire Lake Grill is bliss for the hungry meat lovers! This chic restaurant overlooking the scenic view of Taal Lake is well-loved for their savory steaks and intimate and romantic set-up. Indulge in its mouthwatering eats like the Australian Strip Loin, Grilled Prawns with Angel Hair Pasta, and Citrus-lemongrass marinated Australian Lamb Chops — all at affordable prices!
Café Voi La

Crosswinds, Tagaytay City
(+63) 905 331 4457 | Facebook
Open Monday to Thursday from 8 A.M. to 9 P.M., Friday to Saturday from 7 A.M. to 10 P.M., and Sunday from 7 A.M. to 9 P.M.
Café Voi La is a very cozy and quaint place for enjoying intimate meals with your small circle of loved ones. It's also where you can satisfy your Thai cravings! No experience here is complete without tasting their Satay, Pad Thai, and Thai Milk Tea.
The Red Bus Diner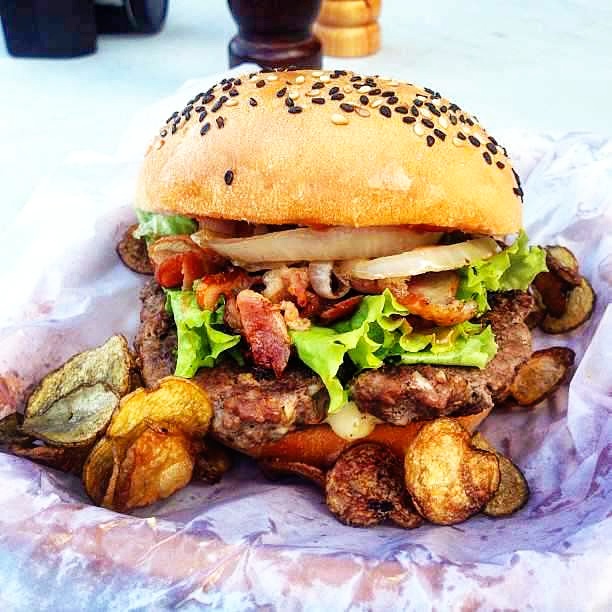 GF, Verazza Hotel, Tagaytay – Calamba Road, Tagaytay City, Tagaytay City
(+63) 926 113 9423 | Facebook
Open daily from 12 NN to 8 P.M.
If you're looking for someplace casual to grab a mid-afternoon bite, The Red Bus Diner has a whole menu of burgers and goodies for you to enjoy. Try the Red Hogg Bacon Burger if you're one with a heavy appetite, or the Wasabi Burger if you're seeking to try something different!
But before we move on, just a reminder to always check your breath after meals! You wouldn't want to ruin conversations just because of bad breath!
Remove that after-meal breath with Swish Breath Spray, a breath freshener that gives you fresh breath in just 2 pumps! It's lightweight and travel-friendly, fitting perfectly in any bag (even in your pocket!) so you can whip it out at any crucial moment. Swish Breath Spray will be your best friend for staying fresh and ready for any conversation!
Ready for more restaurants?
Aozora Japanese Restaurant

Tagaytay-Calamba Corner SVD Road, In Front of Discovery Country Suites, Tagaytay City
(+63) 936 980 9656 | Facebook
Open Monday to Friday from 9 A.M. to 9 P.M., Saturday to Sunday from 9 A.M. to 10 P.M.
Purok 157, Tagaytay-Calamba Road, Sungay East, Tagaytay City
(+63) 977 683 7353
Open daily from 10 A.M. to 9 P.M.
If you're a sushi fanatic, there's no way you'd miss out on TripAdvisor's "number one rated Japanese restaurant in Tagaytay"! With two branches located within the city, Aozora Japanese Restaurant offers great grub and a spectacular view. But if you're looking for authentic Japanese cuisine here, you're in for a few surprises. Try digging into some Bulalo Ramen, Dragon Maki, Wagyu Yakiniku Beef, and Tuna Avocado Salad.
El Cocinero by Chef Arnaldo

La Bella Residences, Neogan, Tagaytay City
(+63) 916 341 2489 | Facebook
Open daily from 10:30 A.M. to 10:30 P.M.
Tucked inside La Bella Residences, this Spanish restaurant featuring Picasso-ladened interiors and refreshing, garden exteriors lets you enjoy authentic Spanish and Italian cuisine in the hands of Chef Arnaldo who has trained in Ibiza for more than ten years. The El Cocinero Paella, El Cocinero Pizza, and Pollo Pacenta de Asada will have you wanting seconds!
Dreamland Arts & Crafts Café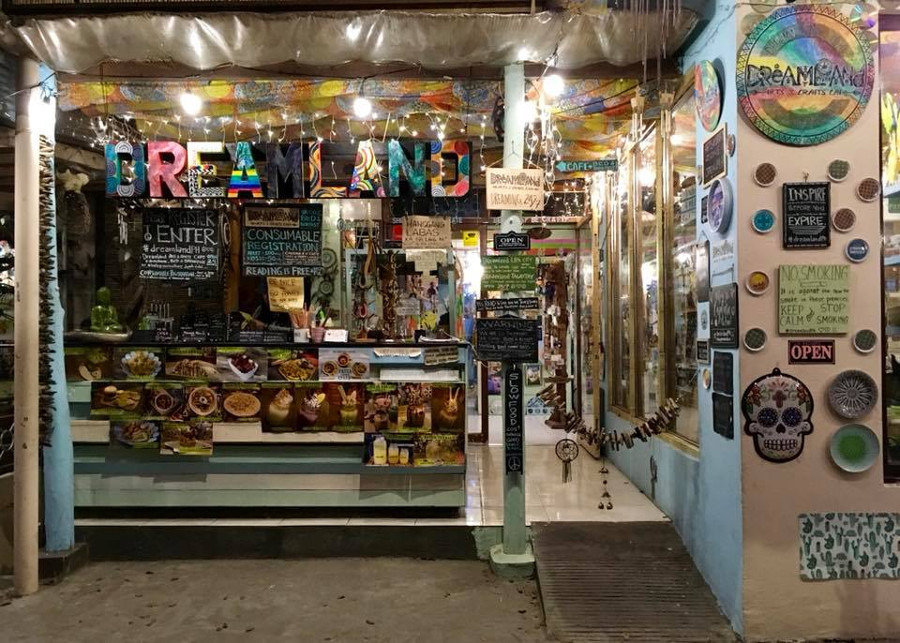 Tagaytay-Calamba Road, Tagaytay City, Tagaytay City
(+63) 997 826 3721 | Facebook
Open daily for 24 hours
This B&B is colorful and playful and all kinds of entertaining! The Dreamland Arts & Crafts Café makes sure its diners have fun the entire length of their stay by providing tons of board games available for play. When it comes to food, enjoy their wide selection of hearty meals, finger food, desserts, and shakes!
Marcia Adams
J. Rizal Street, Barangay Sicat, Alfonso, Tagaytay City
(+63) 917 801 1456 | Facebook
Open daily except Tuesdays from 11:30 A.M. to 8:30 P.M.
When it's an authentic Tuscan feast you're after, Marcia Adams will deliver it straight to your table. Enjoy fresh vegetable dishes, hearty steaks, heartwarming stews, and delectable desserts as you relish the lush greenery and serene atmosphere of the restaurant. Make sure to dine in just when the sun's about to set for that breathtaking view! Must-tries are the Italian Pork Chop and Bolognese.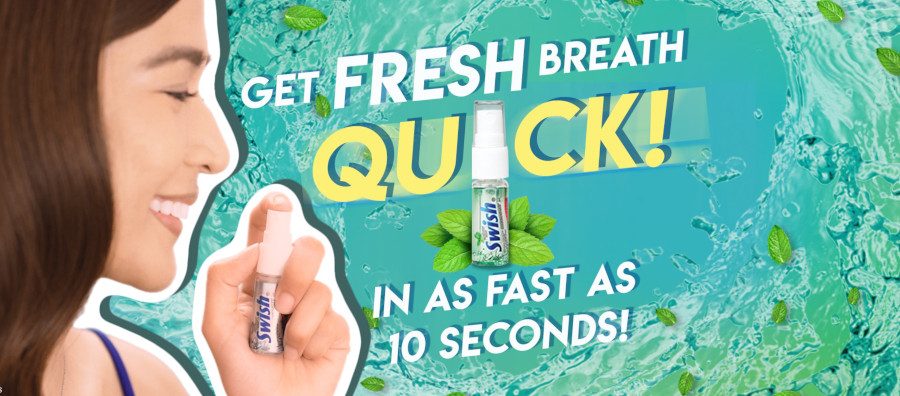 Remember, for endless conversations, don't forget to keep your breath fresh with Swish Breath Spray. Available for only P105 in BeautyMNLand in supermarkets and drugstores nationwide!