8 Must Visit Places in the Queen City of the South
Jan 3, 2019 &nbsp • &nbsp Kyzia Maramara
What? The break's over? Could've fooled us.
Judging by the ease of traffic in the metro, a lot of you are still on an extended vacation. While you're at it, you might want to check out The Queen City of the South and the many activities it has to offer, from food to beach activities, to breathtaking sceneries.
Tops Lookout
There's always something magical in seeing the vastness of a city glinting or glittering in front of you. The best place to capture the whole of Cebu is at Tops Lookout. Aside from panoramic views of Cebu which is breathtaking during sunsets, Tops also has casual dining options where you can hang out with your friends, beer bottles in hand.
Getting there would be most convenient if you bring a car with you, but other transportation options are Taxis or Grab and habal habal. Keep in mind that leaving Tops without a Taxi waiting is difficult.
Happy Beach Resort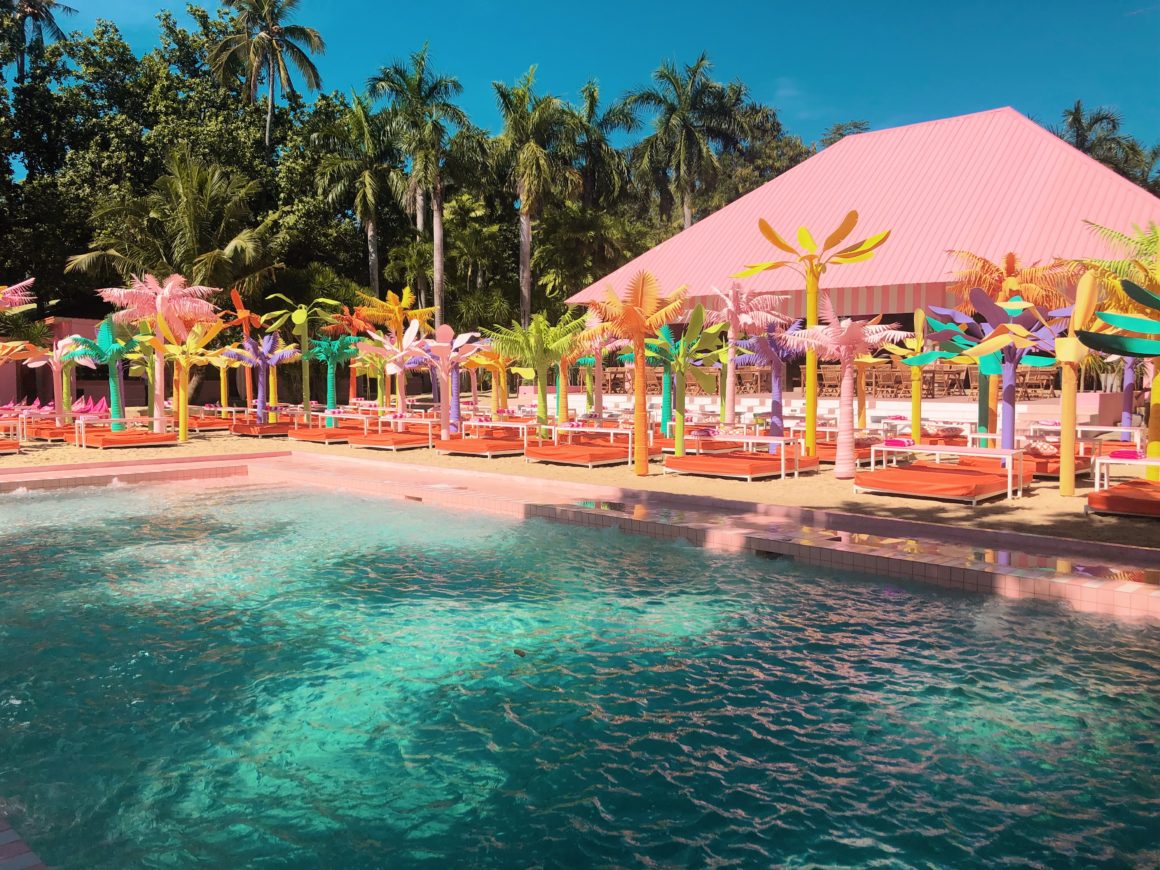 Why not book a stay at the happiest beach in the country? From the makers of Inflatable Island and The Dessert Museum, Happy Beach boutique resort in Mactan is a mere 15-minute drive from the airport and a 5-minute boat ride from Angasil Port.
Book a daybed at the Happy Jungle Lounge and relax amid the rainbow trees or take a dip at the dreamy Pink Pool. A number of beach activities await guests including the happiest floating playground in Asia and a Unicorn Island for kids at heart. There are also water activities such as jet ski, banana boat, and parasailing. To maximize your stay, you can book one of the 16 boutique resort rooms on the beach.
The Happy Beach opens on December 15, just in time for you to plan your summer!
Sirao Flower Farm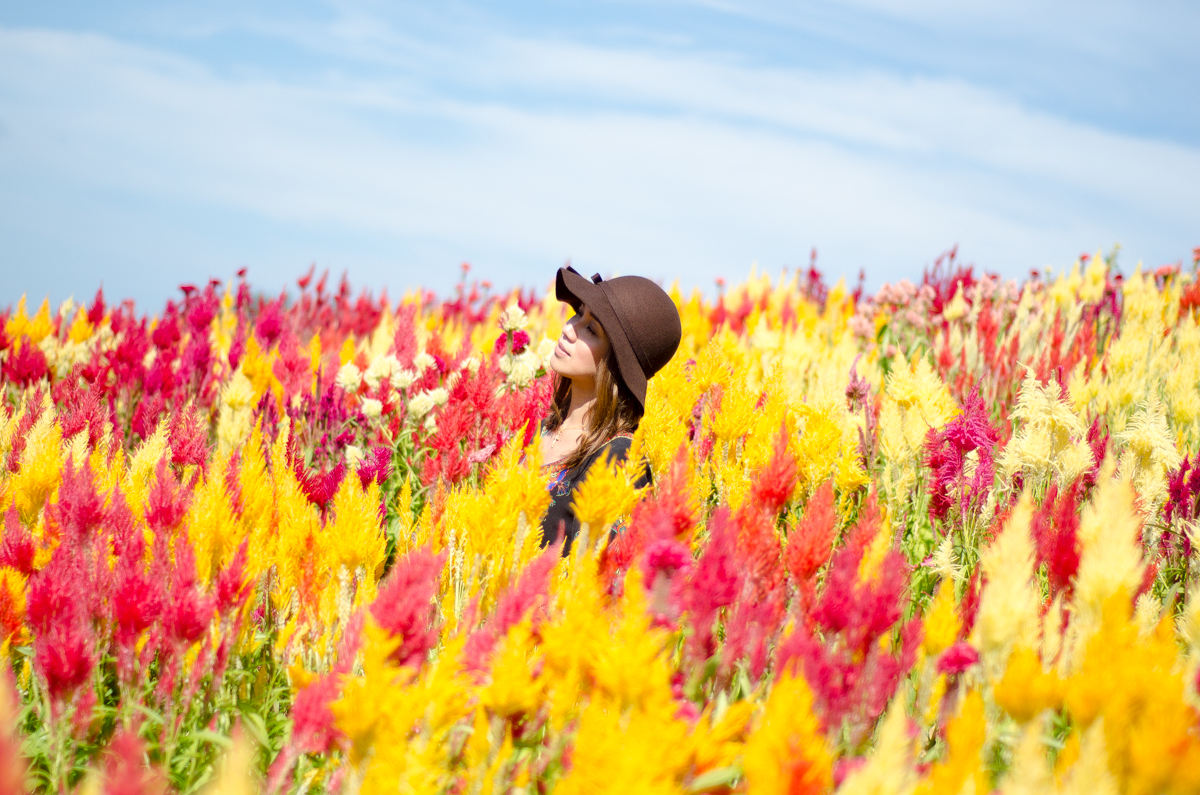 Hailed as the "Mini Amsterdam" of the Philippines, Sirao Flower Farm is located in a mountain a few minutes motorcycle ride from JY Square in Lahug. It's popular for the attractive and colorful celosia flowers that grow in abundance, their red and yellow flame-like flower heads perfect for pictorials. Aside from celosia, a variety of flowers can also be found in the farm including sunflowers, chrysanthemums, daisies, and asters.
Entrance fee for the flower garden is PHP 100 per head. You can reach Sirao Flower Farm via habal habal from Lahug, a roundtrip ride costs PHP 400 good for 2 persons, or you can bring your own car and pay the parking fee of PHP 20.
Cebu Safari and Adventure Park
How many zoos have you visited in your lifetime? The Cebu Safari and Adventure Park house more than 100 species including giraffes, lions, camels, tigers, and more in its 170-hectare property. Aside from the zoo, it's also set to open an adventure park featuring the longest zip line in Asia, sky bike, an adventure trek in Carmen's waterfalls, adventure rides, and more.
The Safari and Adventure Park is currently in its soft opening with facilities still being constructed. Entrance fee is PHP 800 per adult with a 50% discount on kids 2-3 ft. No outside food is allowed but visitors can avail their buffet at PHP 300 or buy their set meals which start at PHP 100.
The beaches and waterfalls
The Philippines is known for various stunning beaches and natural waterfalls and you can find a lot of these in Cebu. Bantayan Island is home to pristine white sand beaches; you can rent a bike and go around the island if you have time. Moalboal is known as a popular diving spot where you can swim with the pawikans. Kawasan Falls will take your breath away with picturesque turquoise waters, natural waterfalls, pools, and lagoons, accessible after a short trek.
Regardless of which beach you end up in, Cebu's natural beauty is sure to show itself to you.
Sky Experience Adventure
You don't have to get far from central Cebu for a view like Tops, Crown Regency Hotel and Towers offers panoramic views of the city with a thrilling twist. Sky Experience Adventure by Crown Regency features different exhilarating activities not for the faint of heart.
Their Edge Coaster on the 38th floor goes around the edge of the building, and for added excitement, you can tilt your seat to 55 degrees for a scary unobstructed view of the bottom. Skywalk Extreme gives you that natural high by walking around translucent glass flooring on the edge of the building with an overhead safety harness. Tower Zip allows you to zip across two buildings on a cable line 500 ft. above in the country's first & only urban zip line.
Check out their rates here.
Oslob Whale Shark Watching
Whale sharks are friendly giants known to be the largest fish species which can grow up to 40 ft., they feed on plankton and pose no threat to humans. This is why people flock to Oslob to witness or even swim with these lovely creatures. Whale sharks are guaranteed to be seen every day in Oslob so you'll never go home disappointed. Dive with these gentle giants, it's a once in a lifetime experience!
Lantaw Floating Restaurant + 10,000 roses
Dine al fresco in one of Cebu's best restaurants – Lantaw Floating Native Restaurant. Lantaw, a Cebuano term which means "to look out" or "can be seen from a distance" is an actual floating restaurant located in Cordova.  Here you can order a list of affordable cuisine ranging from seafood to pork. Lantaw also has branches in Busay and SRP.
After a lovely dinner in the sea breeze, head on to 10,000 Roses Café & More to take pictures of the field of LED white roses. They're of course best seen at night where the field is absolutely glowing. Treat yourself to snacks like pizza, fries, and pasta from the café.
What's your favorite place in Cebu and why? Share it with us below!