Everyone loves a good beach trip—at least before you worry about what to wear. The swimsuit season is here and unfortunately, not everyone had the chance to shed those extra pounds. Well, we've got good news for you. There are still ways to look summer-ready!
Try High-Waisted Bikinis
High-waisted bottoms work wonders in hiding your love handles. Just remember that it has to extend above your belly button to avoid showing the bulge. Check out this chic pair from Wanderlust! (Emma Bikini Bottom and top, Wanderlust, P2200, Available in Zalora)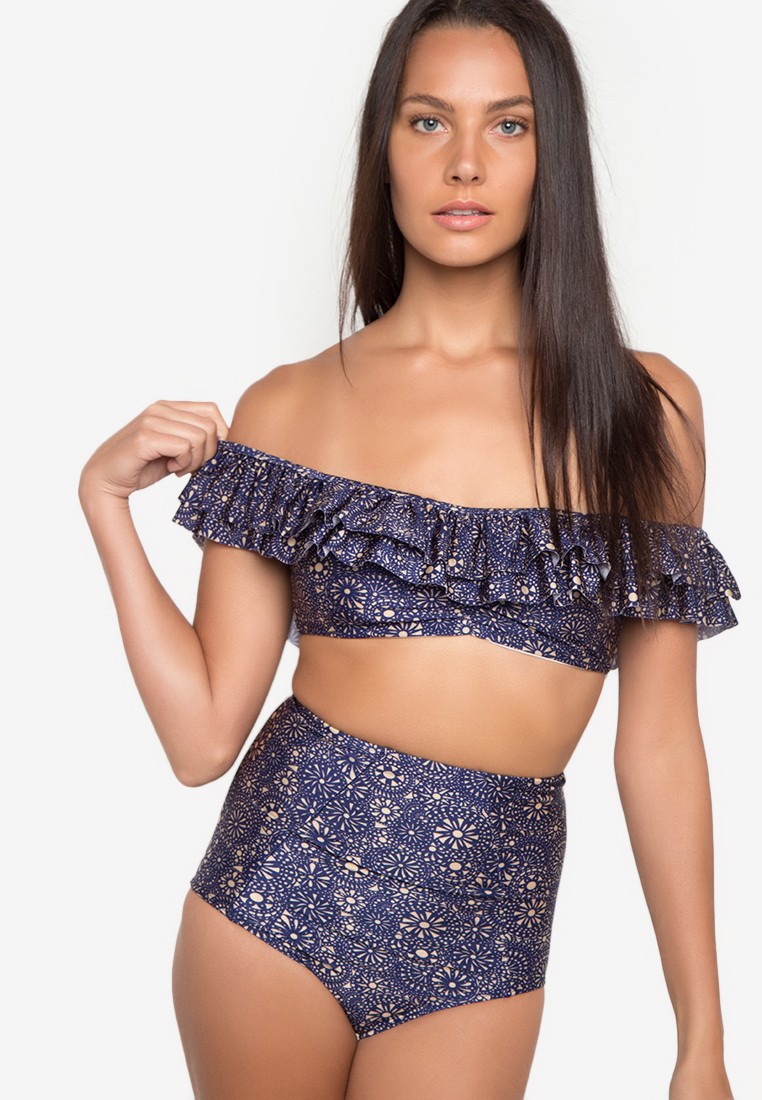 Use visual effects
For a super-slimming effect, choose a piece designed to give you curves where you need them. Contoured color-blocking is a perfect optical illusion like this swimsuit from I Love Koi. The two tone design is beautifully positioned to make you look slimmer. (Maya Bay One Piece, I Love Koi, P1880, Available in Zalora)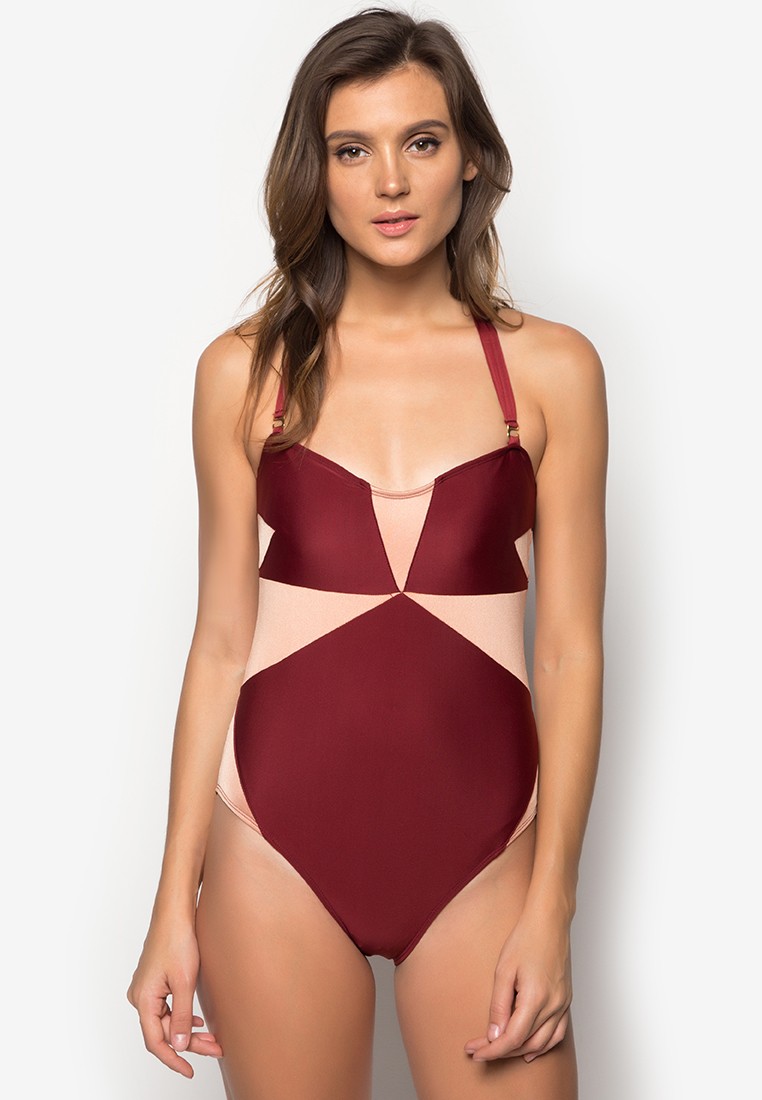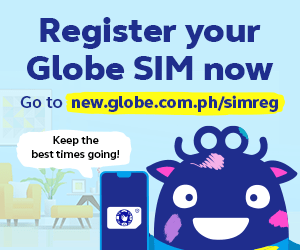 Go for a Plunging Neckline
If you want to show a bit of skin without wearing a two-piece, then choose a one-piece with a sexy plunging neckline. It will create distraction from your bottom half and will draw attention to your bust and face. (Strappy V-Neck Low Back One Piece Swimsuit, Shapes and Curves, P1199)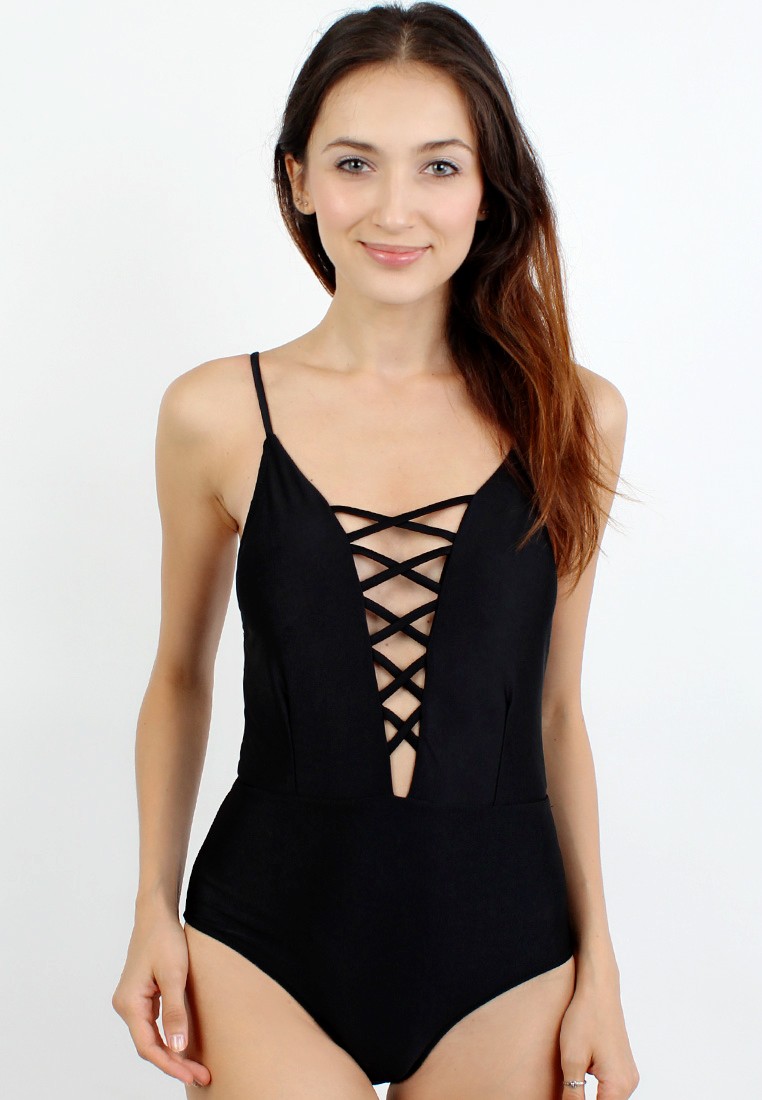 Embrace splashy prints
Choose big prints and avoid small prints like microflorals and small stripes. Big prints make you look thinner because it shows a larger pattern, creating an appearance of smaller space.  It also confuses the eye, hiding bulge and lumps to make you look slimmer.  (Divinity Plunge Swimsuit from Pink N' Proper, P1449, Available in Zalora)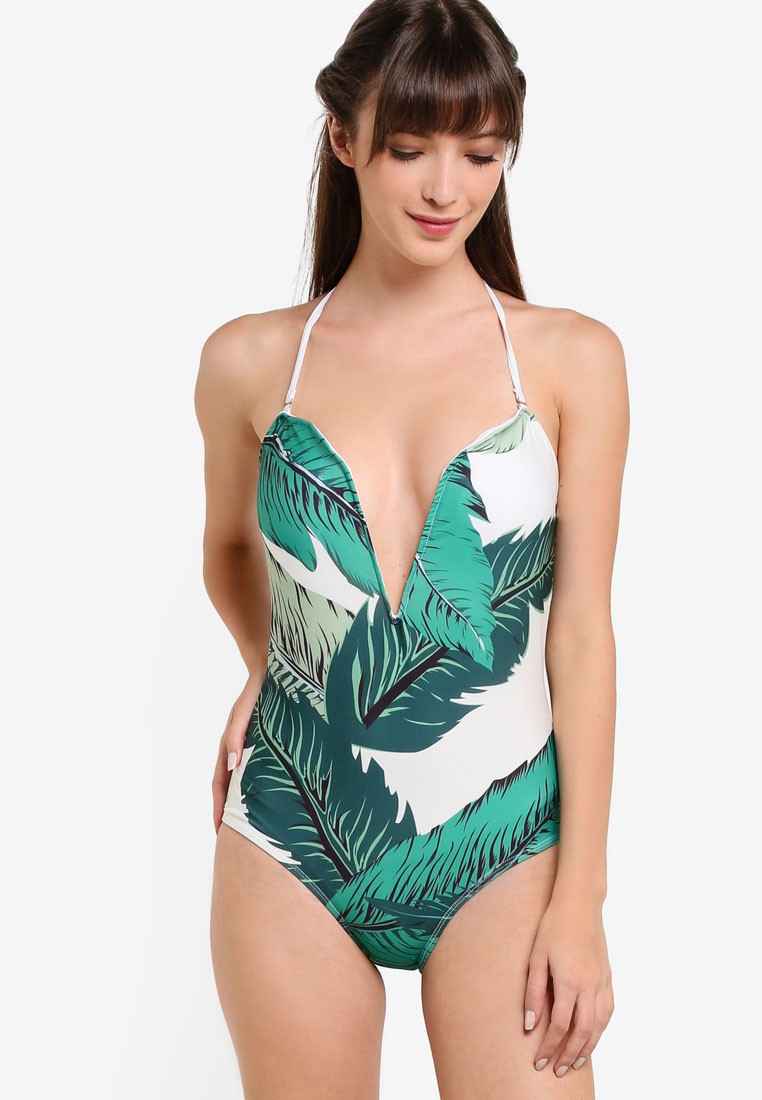 Choose Dark Colors
Nothing is more slimming than black but you can also choose a color that's close to it like the darker shades of blue, green, or brown. Make sure it's something that will complement your skin tone so you'll be more confident wearing it. (Halter Neck Zip Up Detail Swimsuit from South Beach, P1539, Available in Zalora)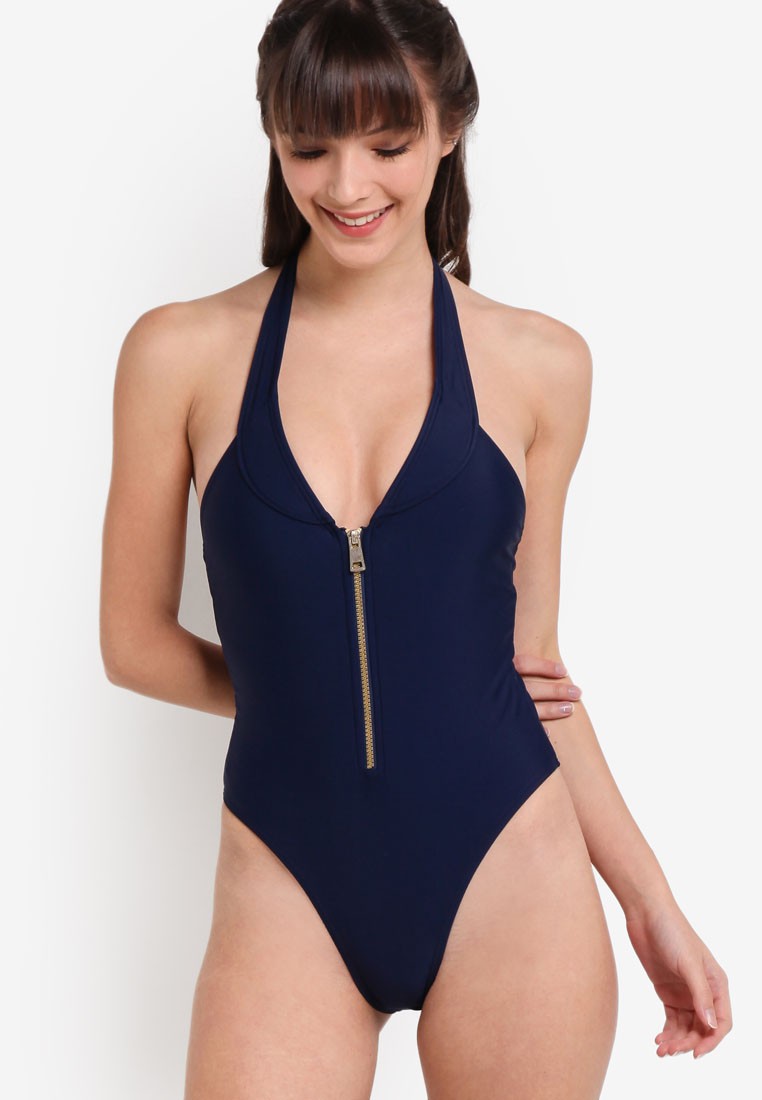 Take Advantage of Draping and Ruching
They can draw the eye exactly where you want it. Pick one that's strategically placed like the ones in the midriff to cover your mid-section so you can fake a slimmer tummy. (Beach Bae Swimwear from Ashley Collection, P1000, Available in Zalora)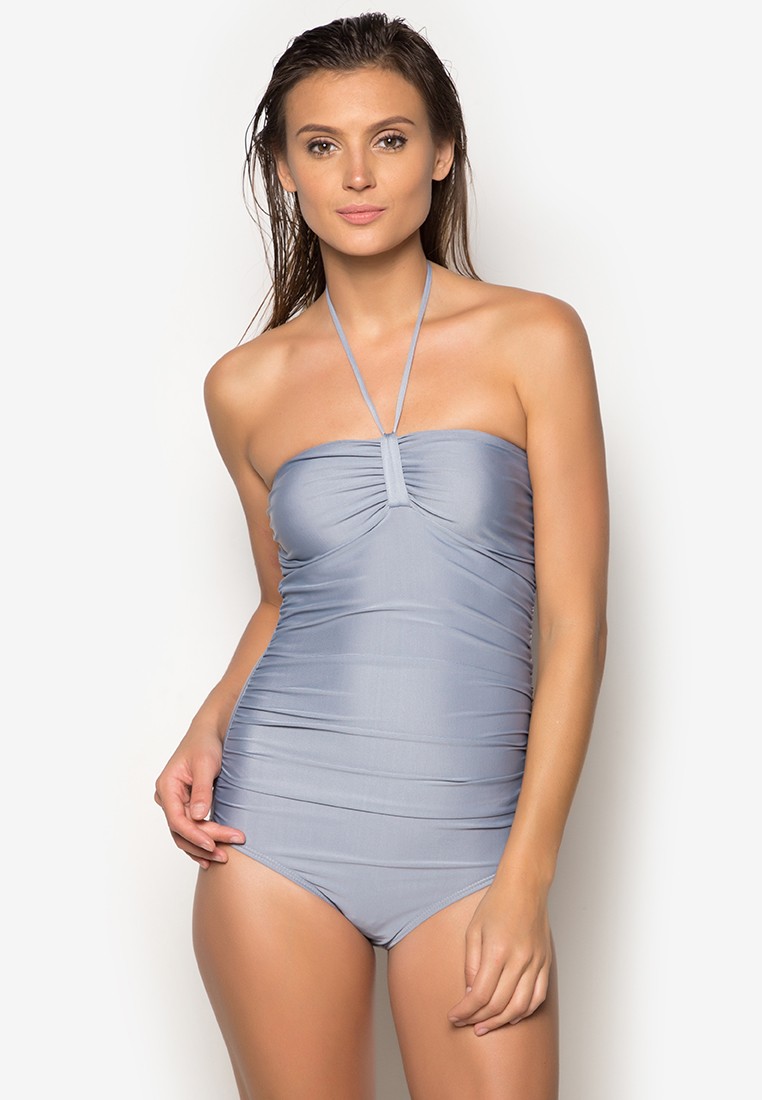 Choose a good cover-up
Your cover-up is just as important as your bikini. Pick one that's flattering instead of a lousy old t-shirt or blouse. Instantly feel like a goddess with this lovely piece from Molly! (Micaela Robe from Molly, P3000, Available in Zalora)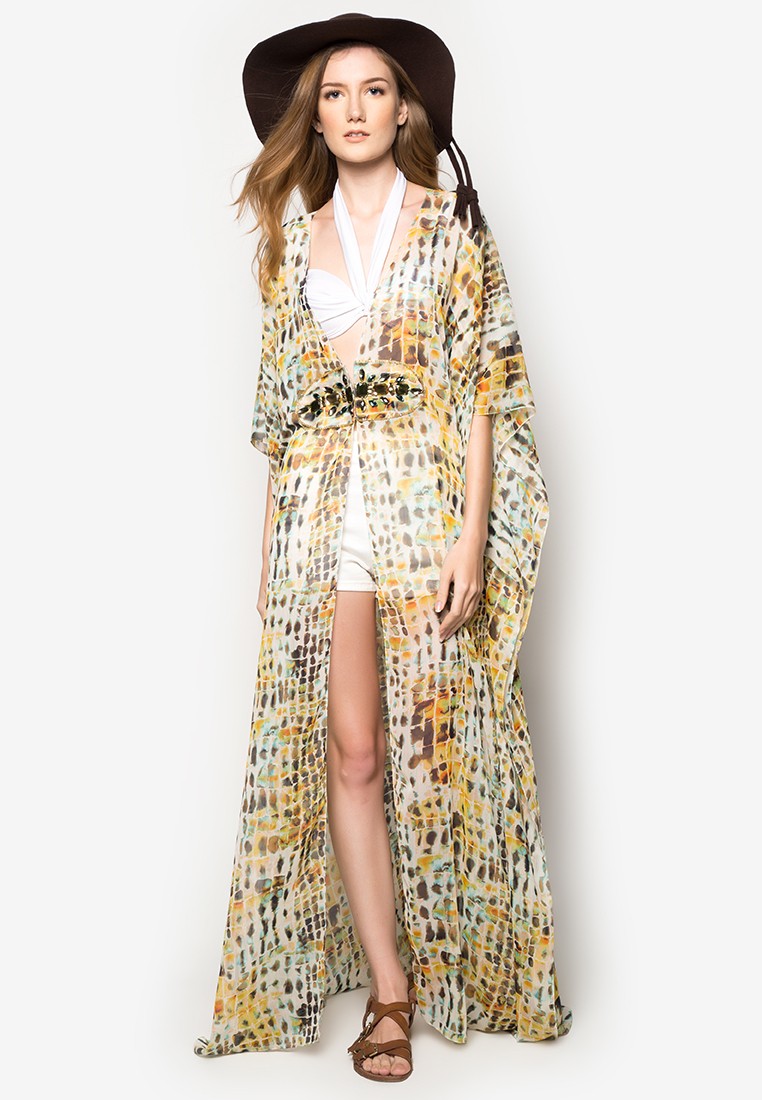 Get the Right Size
It's usually safe to get something that's stretchable but anything too big or too small will only highlight your flabs. Make it a habit to check the measurements before purchasing. (Paradise Two-Piece High Waist Bikini from Chase Fashion, P1380, Available in Zalora)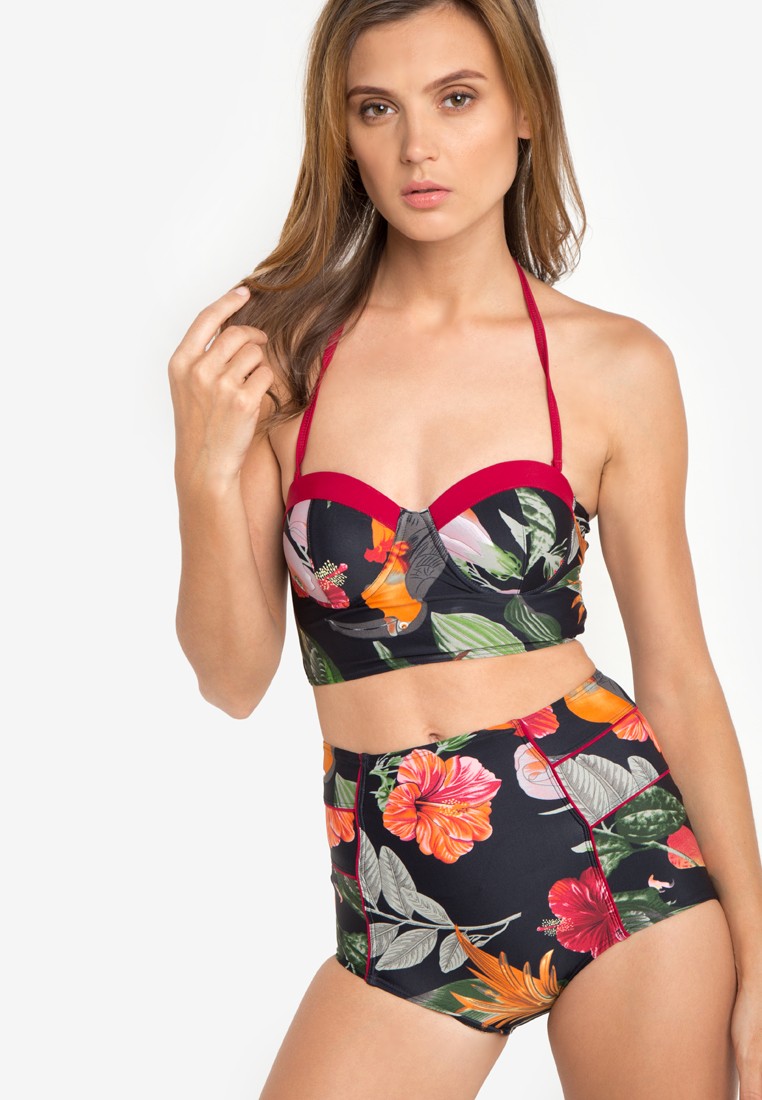 Got more tips? Let us know about it!