8 Local Celebrities Reinvented By Social Media
Apr 24, 2017 &nbsp • &nbsp Kel Fabie
While it's true that Filipino celebrities have taken to social media mostly like a fish to water, it's also quite unsurprising to notice that some of them may have been, well, lost in translation. However which way we may have appreciated them prior to the denizens of Twitter, Facebook, and Instagram getting to them, they are likely forever changed now, thanks to social media.
Here are just 8 of these celebrities.
Sharon Cuneta: from "the Megastar" to "Patola Queen."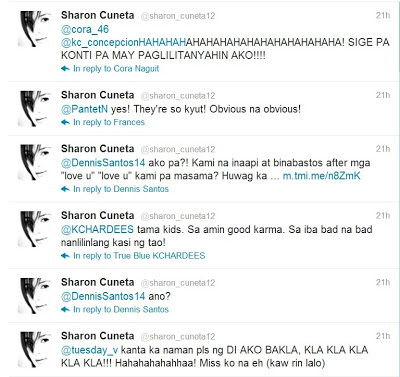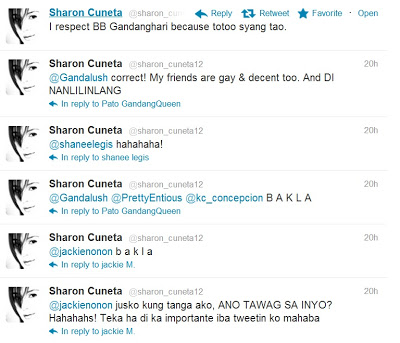 When Sharon Cuneta jumped into social media, everyone expected her to be every bit as nice as she is onscreen: ever nice, ever docile. After all, the lady who played Dorina Pineda in "Bituing Walang Ningning" can't possibly ever be hostile, right? That'd be like imagining the Patron of the Filipino Christmas, Jose Mari Chan, ever getting angry. It just can't happen! Right? Right?
The Transformation
During Sharon's TV5 run, and during the contentious breakup between her daughter KC and Piolo in November of 2011, Sharon Cuneta picked fights with fans who would attack her or her daughter, and boy, she didn't really mince her words. It doesn't even matter how close Sharon and Piolo are now: her outbursts some five years ago at any and every fan who had something bad to say about her or KC has forever demonstrated that the so-called docile Dorina Pineda is every bit as palaban as she needs to be, when push comes to shove, and that's not necessarily  a bad thing.
Richard Poon: from "the Philippine crooner"to awkward Duterte and Trump apologist.
Richard Poon, famous for his big-band and jazz-type covers, as well as being married to Maricar Reyes, is one of the most recognizable entertainers in our country. If one were to check him out on social media, it would be reasonable to expect that he would be quoting the bible often (he's a well-known devout Christian), talking about music, and maybe gushing about his wife from time to time. Anything else would seem wildly out of character for him.
The Transformation
In 2015, both he and Maricar endorsed President Duterte on their Facebook, which wasn't really a problem. Everyone is entitled to endorse whoever they want, so why shouldn't we expect the same from Mr. Poon? The problem is, being a devout Christian doesn't jive very well with the part where he insists that drug-related killings are a necessity.
DU30 & proPres leaders never justified it, that's the sad state of confronting NarcoPolitics in decades that many are afraid to confront😔 https://t.co/1SIqphD6TE

— Richard Poon (@RichardPoonPh) March 29, 2017
This conversation isn't going to end well, is it?
To top this all off, he also has a penchant for sharing news from Breitbart and other alt-right sources, as his apparent apologism for United States President Donald Trump rivals even his support for President Duterte, which is bonkers, when you think about it.
 Vicki Belo and Hayden Kho: from scandal magnets to doting parents.
It would be hard to find a more controversial tandem than Vicki Belo and Hayden Kho, seeing how a cursory Google search of their name might not prove to be entirely SFW. Coming from that frame of mind, it would be rather difficult to imagine the two of them becoming anything else but lightning rods for controversy.
The Transformation
That would have been the case, until Scarlet Snow came along.
Watch Scarlet Snow's answer for the bunny sound! What a smart and funny girl! 😂😘

"Got ya, daddy! I get a perfect score. Now where's my candy?"

Please LIKE and FOLLOW Scarlet Snow Belo Team! 😊

Posted by Scarlet Snow Belo Team on Sunday, April 9, 2017
Calling her "adorable" is the understatement of the century.
Following Scarlet Snow Belo's adventures on Instagram and Facebook instantly changed the perception of both Hayden and Vicki, and for the better. That is no mean feat.
 Kiefer Ravena: from "The Phenom" to just another entitled jock.
Kiefer Ravena was, and still is, one of the most exciting basketball players in the Philippines. From a well-received stint with the Blue Eagles to his impending participation in the National Team, and to being in a power couple type of relationship with volleyball player Alyssa Valdez, Kiefer Ravena was pretty much on top of the world.
The Transformation
… until the Fire Nation attacked. he found himself struck by scandal when his private Viber photos were leaked, as he was allegedly catfished for blackmail purposes on the messaging platform.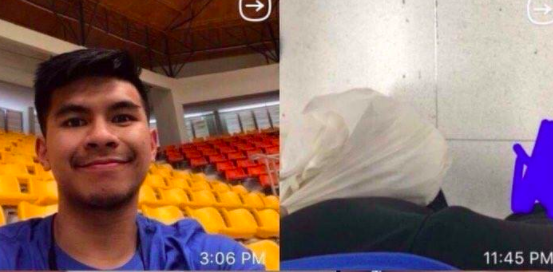 It's obviously hard to Kief a low profile.
From this point on, wagging tongues got in on the action, and relentlessly castigated the man who was, until that point, the toast of the town. Ever since then, Kiefer has had to contend with being judged for his apparent indiscretions, and it was a breath of fresh air to see him apologize without offering any excuses for his mistake. He still has the rest of his life to reinvent himself again, but for now, the fickle universe of social media has done quite a number on him.
Teddy Boy Locsin: From grizzled statesman to "Tweeting Galit."
Teddy Boy Locsin is a force of nature. With a list of achievements and accolades as lengthy as his, any man could just sit on that for the rest of his life, not do another thing, and still be regarded as legendary. It would take something pretty drastic for a man best remembered as a fighter against the Marcos regime and impassioned speechwriter for the late President Corazon Aquino to manage to tarnish what should already be a pretty lofty legacy.
The Transformation
Leave it to TBL to do just that the minute he got onto Twitter. If people thought President Duterte had a foul mouth on him, all one had to do was take a look at Teddy Boy Locsin's timeline, and quickly discover for themselves that the President might blush at the sheer vitriol in Locsin's choice of words.
West African states mass their armies on Gambian border, give dictator 'til midnight to get da fuck out, and install the elected president.

— Teddy Locsin Jr. (@teddyboylocsin) January 27, 2017
Our ambassador to the UN, shown exercising diplomatic restraint.
It isn't so much his support for President Duterte that is bewildering, but his near-instantaneous transformation from a supposed champion of human rights and good ol' family values to a four-letter word spewing grumpy old man whose Twitter account seems to be his lawn that he can't wait to tell you to get off of, using a bunch of words we're not allowed to use on this site.
Ethel Booba: from ditzy comedienne to fountain of wit.
Before she took Twitter by storm, the last significant story we heard about Ethel Booba was how Willie Revillame tore her and Ate Gay a new one wayyyy back in 2013 via his infamous "You don't do that to me" rant on live television.
The good old days when Willie Revillame was a relevant douche. Nowadays, he's not so relevant.
The Transformation
Fast forward to 2016, and people now take the "Booba" in "Ethel Booba" merely as a self-deprecating ironic jab, instead of an indicator of Ethel's intellect. Thanks to her Charotisms, everyone ended up being fans of Ethel and her off-the-cuff witticisms.
Kaya pala malamig ang panahon andito ang Cold Play. Charot!

— Ethel Booba (@IamEthylGabison) April 3, 2017
Not all witticisms are created equal, though.
Nowadays, it's hard to imagine Ethel Booba as anything but witty and funny, when a mere four years ago, all we could remember about her is her controversial lovelife and her run-in with Willie Revillame. She definitely knew how to turn things around for herself.
Jolina Magdangal: from "Jolina Magdangal" to "Jolegend Slaydangal."
Jolina is Jolina. It's really hard to think of her as anything else but that bubbly, earnest, talented lady she always has been. Maybe people found her style too gaudy or too masa, but she owned it, and it's hard to argue against that. Why would she, of all people need a reinvention online?
The Transformation
What makes this reinvention so fun and heartwarming is that Jolina is every bit as surprised as we are that, thanks to this Facebook Page, she has been turned into our local version of Chuck Norris with memes, memes, and more memes, of her countless accomplishments throughout history, all while picking on poor Kim Chiu. For example, did you know that Jolina once told a child to be kind to others, and that child grew up to become Mother Teresa? It's all true!
This is also true.
Jolina Magdangal's honest appreciation of her transformation to Jolegend is nothing short of gracious and adorable, and for that, you end up liking her even more. After being the butt of all those AMA jokes in the late '90s and early '00s, now, she is finally in the Pantheon, right where she belongs.
Carlos Agassi: from "Amir of Rap" to whatever the hell this is.
Carlos Agassi was living proof that if you have next to no talent and you're not a fan of bossa, you can just go and pretend to be a rapper, and you'll probably come out pretty okay. But those days have passed him by, even if he still stars on TV from time to time. Still, it was a pretty serviceable career, even if people never let him live down that "Amir of Rap" phase. How's he going to make people forget all about that in 2017?
The Transformation
Quick, Carlos! Go back to rapping!
Well, that's one way of making people forget about your rap career. Carlos Agassi has decided that clothing is purely optional in pictures, and no longer functions normally in society if he's wearing a shirt.
He's clearly happy about it.
Let's face it…
Let's not?
Carlos Agassi…
Yep, we've been introduced.
Wants you to know…
That he has an alarming shortage of clothes?
That he…
Will stop this madness if you buy his albums?
Works out.
And that he always only faces in one direction for the camera?
Who have you got on your list? Share them with us below!