There are times whenever we feel sad or stressed, we tend to binge-eat comfort foods. It's true then, still true now. And while most of these childhood snacks are still present in supermarkets and sari-sari stores, some of our favorites are already unavailable and are completely off the shelves.
Let's revisit our childhood and see if you can still remember the following snacks that are either completely phased out, only available online, or are extremely hard to find  (P.S. please bring them back!):
Melody Pops
When you can afford more than just a lollipop, these are your go-to popsicles. We miss the whistle sounds we can make with them.
E-Aji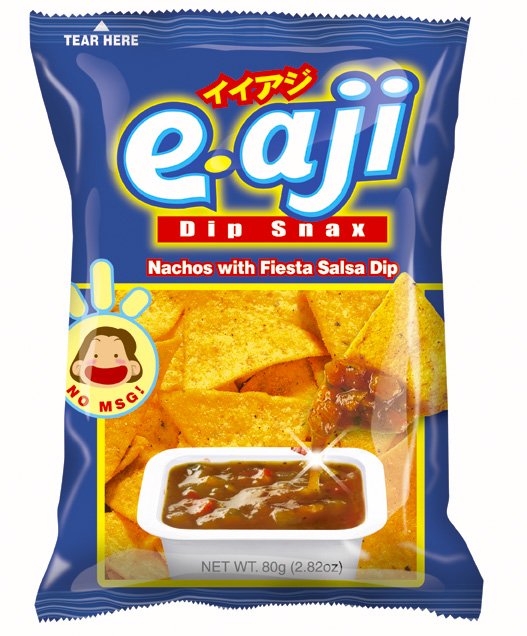 This dip snack is just the best — we can still remember the crunchy fries and nachos that taste so good; even better when you combine them with tasty dips like mayo and tomato salsa. Listen San Mig Food Corps: we want this back.
Tini Wini
RT these rare #tiniwini pictures so as to not forget your childhood. #FTTM pic.twitter.com/viRgGB6plX

— Micah Cabunilas (@micahthepandaaa) April 1, 2017
A month ago, Twitter user @wwofmoi started an "online search party" for images of a childhood favorite, Tini Wini.
@wwofmoi hi! i found this in my gallery but idk where i got it from pic.twitter.com/wrJKOlAg4D

— ben (@benthalpy) April 1, 2017
Of course, social media went ablaze — lots of people helped to track traces of Tini Wini in the internet. Luckily, one person uploaded a small photo of the snack that served as our "baon" during preschool and grade school days. Yay! Now, if only they would bring them back.
Mony Milk Powder
Who could forget Mony Milk Powder, the ones we call "milky dodo" back in the day? It's like Mik Mik, only in colored bottles.
Doo Doo
Aside from being sweet, we love our snacks to be also playful as they can get.  And that's why we love Doo Doo, the cheaper and more Pinoy version of Ring Pops. Do we still have them here?
Oreo Cereal
Oh, the wonders of Oreo.  From snacks to cakes, they really satisfy our taste buds. So we are wondering why we can't find these cereals in our stores anymore, I mean,  we're totally suckers for anything Oreo.
Hubba Bubba Bubble Jug
Remember when we would accidentally inhale this gum dust the first time we tried it? It's a hell of a lot more fun than ordinary bubble gums, and we really enjoyed sharing it with our playmates.
Chamyto
Don't you miss this sweet lactobacillus drink that comes in different flavors? Sadly, Chamyto failed to survive in a Yakult-crazy country like ours. You will always be remembered, Chamyto.
Know other childhood snacks that we're already phased out? Tell us in the comments section below!