Hey gang! It's been a pretty heavy week, because newsflash: terrorists are assholes. And we'll be damned if we give in to these hateful, fear-mongering, useless sacks of horse manure.
So no, we're not going to further give these pathetic excuses for human being attention to their little agenda. They're not even members of ISIS, they're ISIS wannabes. Like, "notice me senpai ISIS"-wannabes.
What we're going to do instead is put a spotlight on something else. Something cooler, something possibly gross, and things that will definitely take your mind off the harsh times we're living in. Let's take our protein pills, put our helmets on and take a look at this week's weird, WTF occurrences.
But seriously, fuck ISIS and fuck terrorists.
Get 'em Linda!
1. Heart-broken penguin falls in love with anime cut-out and it's too pure for this world
グレープ君も5月20日の築田行子さんのご来園を楽しみにしているかもしれませんね。https://t.co/yfYuxon4Td#けものフレンズ #東武動物公園 pic.twitter.com/er4iUVBjHr

— 東武動物公園【公式】リュウくん (@tobuzoo7) May 16, 2017
Over in Japan (of course), a Humboldt penguin in Tobu Zoo has apparently fallen in love with a cardboard cut-out of an anime character and we can't even.
The penguin, cutely named Grape, fell in love with the character Hululu from Kemono and Friends which was placed in the penguin enclosure.
Speaking to Buzzfeed, Tobu Zoo staff said Grape was initially paired with female penguin Midori around 10 years ago. However, Midori left Grape for a much younger penguin, because Midori is an ice-cold bitch. These hoes ain't loyal. Since being dumped, Grape has isolated himself further and further from the group of penguins he's with.
Staff also said that Grape's behavior shows that he's definitely fond of the anime cut-out. Grape was even able to get a photo with Ikuko Chikuta, the voice actress for Hululu!
Let's hope that Grape gets the happy ending he deserves. Also, Japan is such a weird place.
2. Old Nokia phones are now being used as sex toys because why not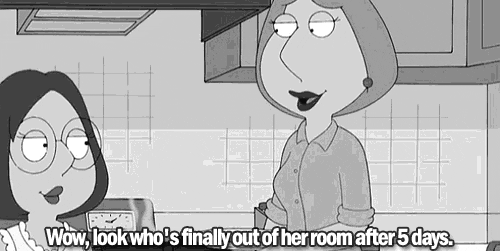 Feeling lonely? If you have any of your old Nokia phones lying around, you don't need to worry.
A survey by Agents of Ishq, a multi-media project about sex, love and desire in India, showed that old Nokia phones made a prominent appearance in a survey question on what was the weirdest thing women used to masturbate.
"The old Nokia vibrating phone made several appearances on this survey," wrote Agents of Ishq. "We have no idea why that company is not the market leader after this," they added.
Sound weird? Keep in mind that some vibrators aren't readily available in some countries. This just shows that anything can be a vibrator if you're brave enough.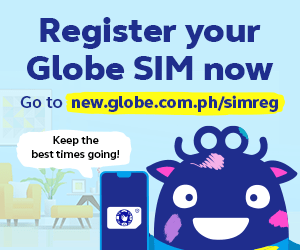 3. This fat monkey named "Uncle Fat" is all of us
Monkey, nicknamed Uncle Fatty ( «Fat Uncle"), who lives not far from Bangkok market, will be planted on a rigid diet. pic.twitter.com/twvwCefBKc

— rajiv (@rajbindas86) May 3, 2017
Over in Thailand, a monkey named "Uncle Fat" for obvious reasons, gained three times its body weight by eating junk food left behind by tourists and is now being forced into a rigid diet.
Uncle Fat now weighs 60 pounds and is currently undergoing a diet "limited to 400 grams worth of lean protein, fruits and vegetables twice a day," said Supakarn Kaewchot, the veterinarian in charge of Uncle's diet. Kaewchot further adds that Uncle Fat is in high risk of heart disease and diabetes.
Getting Uncle Fat to start his diet was no easy task. Kaewchot said that "He was the leader of his pack, and when I tried to go in, I had to fight off a flock of them with sticks."
But seriously, Uncle Fat is us when we need to go on a diet:
I am also a wild monkey in need of a diet imposed by authorities @thailand https://t.co/X9VmgReCrX

— Lalli (@13Lalli) May 19, 2017
4. Homing pigeon found carrying close to 200 ecstasy pills on its back
Police catch a pigeon with 200 ecstasy pills hidden in a little backpack pic.twitter.com/vSB9eYtd84

— Cass Lowe (@CassLowe) May 24, 2017
Authorities in Kuwait are currently tracking the origins of a pigeon after it was found carrying 170 ecstasy pills in its backpack.
Officials said that the homing pigeon came from Iraq and was caught when the bird decided to take a break above a building near the customs' department.
Yes, a pigeon wearing a backpack while also acting as a drug trafficker sounds cute and horrifying at the same time.
5. Clown with bladed gloves murders man, escapes on scooter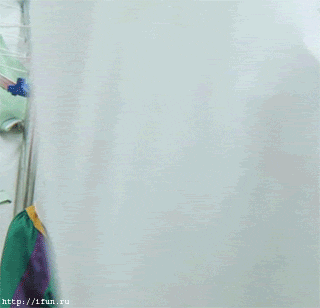 In news straight out of our nightmares, a man was slashed to death in a restaurant parking lot in Colorado, with witnesses saying that the suspect was a man n "white, clown-type makeup with black streaks on his face," according to a report by the Denver Police. The suspect also wore gloves with 2-3 inch blades on each finger.
It gets even weirder. The clown-faced suspect was seen covered in blood and escaping on a scooter. The man was arrested shortly after.
The suspect was identified as 35-year old Christian Lee Gulzow, who incidentally is also the vocalist of a death metal band. His social media pages show him wearing makeup and gloves with pointy fingertips, matching the description of witnesses. Witnesses from across the restaurant said that the parking lot was empty, save for the victim who was being chased by Guzlow. The victim tried to fight back but collapsed. Police say that the victim died from a single stab wound to the throat.
Police are saying that Gulzow had a different version from what was described by witnesses. He claims that it was the victim who originally attacked him and was trying to steal his scooter. He added that the victim may have fallen on "one of his spiked bracelets."
Don't you just hate it when people accidentally fall into one of your spiked bracelets and die? Yep, seems plausible.
6. Survey shows that the most successful first dates involve fried chicken because OF COURSE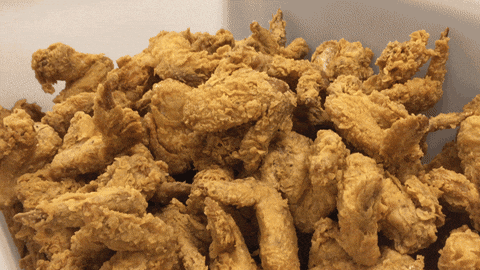 You either love fried chicken or you're a goddamned liar, and liars go to hell. Fried chicken is proof that the universe wants us to be happy. As further proof, dating app Hinge recently did a survey and showed that fried chicken is the food most likely to lead to a date.
Incidentally, survey respondents also love drinking Bloody Marys on a date. If said date doesn't go well, who cares? At least you have some fried chicken. Fried chicken >>>> a loving, profound relationship. At least that's what we tell ourselves as  we cry ourselves to sleep alone in our cold, lonely bedroom.
7. There are only three Yangtze giant softshell turtles left because humans are terrible
The Yangtze giant softshell turtle is one of the most endangered animals in the world. How endangered? There's only three of them left. A male and a female are being kept in the Suzhou Zoo in China. One turtle lives in the wild in Vietnam's Dong Mo lake. Researchers aren't sure of the turtle's gender because of the turtle being elusive. A fourth turtle died last year while in captivity in Vietnam. It was believed to be 100 years old.
Also known as Red River turtles, they are the largest freshwater turtles on earth. They grow up to 200 pounds and can live for close to a century. The turtles experienced a severe decline in population due to China's aggressive infrastructure development, thereby destroying the turtle's natural habitat. What's more, turtles are endangered due to poachers killing them for their shells, meat, and eggs. Because humans are terrible.
However, researchers haven't lost all hope in increasing the Red River turtles' population. Speaking to the National Geographic, researchers from the Wildlife Conservation Society say that locals have reported of seeing "one or two" of the turtles in the wild. And one can greatly increase the chances of breeding and save the turtles from extinction.
8. Doctors save man's hand by sewing it into his abdomen
43-year old Carlos Mariotti suffered an absolutely horrific workplace accident that he lost skin and fingers of his left hand. According to Barcroft TV, his hand was pulled into a machine that makes plastic tableware. The skin was torn off and bones and tendon were exposed.
Instead of having it amputated, surgeons decided to save the hand by surgically tucking it into Mariotti's abdomen, to protect the hand from further infections.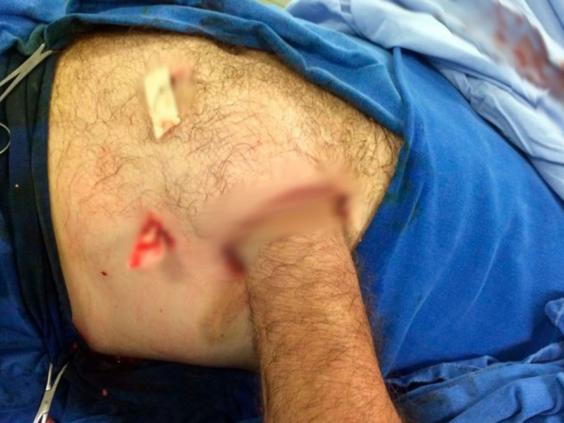 Orthopaedic and traumatology doctor, Boris Brandao, who performed the operation, said "In order to keep the wounded hand alive, we opened the abdomen, took off the skin and put it inside the cavity to protect it. The patient's hand must stay in the pocket for about 42 days to ensure it develops new tissue and tendon material which is capable of receiving a replanted skin graft."
The hand was taken out after 42 days, and doctors grafted skin on it from Mariotti's thigh. Dr. Brandao said that Mariotti can now do the "pincer" movement, and grip select items with his left hand.
Mariotti has struggled to make ends meet since the accident, and has since set up a fundraiser to help him and his family get back on the mend.
What's on your weird list? What? You don't have a list? Really?