In celebration of the universe giving us the gift of Mark Hamill, we're rounding up his most iconic roles that don't involve *whispers* Star Wars.
Skips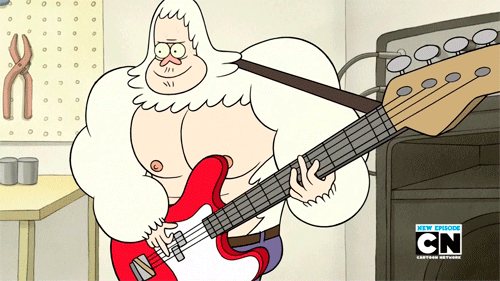 Skips is an immortal yeti on Cartoon Network's The Regular Show. He has practically infinite knowledge and superhuman strength. He has a distinctly raspy monotone voice that made for a memorable and hilarious character.
The Joker

Batman's most famous arch-nemesis found a fitting voice actor in Mark Hamill. While he did tremendously in the Batman animated series as The Joker, he did some of his best voice acting work on the Arkham video games. The Joker's an unnerving personality, and Mark's performance pushed it a step further by going incredibly insane, and proceeding to maniacally cackle in the signature Joker way.
Firelord Ozai
Probably one of the ultimate bad guys of our childhood, Firelord Ozai's distinctly nefarious voice got it from Mark Hamill. This just proves that Mark has the voice that can save the universe… or colonize it in the name of the Fire Nation.

Anyway, thanks for making Zuko the man he is now.
Colonel Muska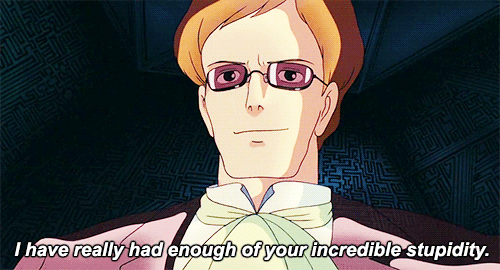 Yes, Mark was in a Hayao Miyazaki film! The Disney version of Castle in the Sky features Mark as the dubbing actor for Colonel Muska, the main antagonist.
That's counting three bad guys already. I sense a pattern here 🤔
Harrigan 'N Hart

For the theater nerds, the names Harrigan and Hart might be familiar. Mark starred as the titular Ned Harrigan, who would later on become one of the fathers of modern American musical theater.
This move was an attempt to distance himself from the role of L*ke Skyw**ker. In fact, he did a terrific job at portraying Harrigan that he got nominated for a Drama Desk Award for Outstanding Actor in a Musical!
Master Eraqus
Another one of Mark's big videogame credits is his role as Keyblade Master Eraqus in the beloved Kingdom Hearts series.
Fun fact: Drake Bell (Yes, the other half of Drake & Josh) was the voice of Eraqus in his youth!
Chucky

Mark recently delved into horror (aside from a stint at The Village of The Damned) by lending his voice to one of the most iconic horror villains of all-time, Chucky. He starred alongside Aubrey Plaza for the 2019 reboot as the demonic doll.
Fear Feaster
Another Cartoon Network series on the list, Adventure Time enlisted Mark as the hair-raising voice of the Fear Feaster, an entity that comes out of Finn's belly button to taunt him about his fear of the ocean.
I still kind of have nightmares of the Fear Feaster…
Whatever happens, Mark Hamill is a star with an unbelievable amount of talent. We hope he's having a great birthday somewhere far, far away. (Sorry, I couldn't help myself.)
What's your favorite Mark Hamill role? Share it with us below!