It has certainly been a crazy week and considering it's just Wednesday. But mid-week means the weekend is around the corner and we'll once again be free from this weight on our shoulders disguised as 'adulting.' While you're sitting in traffic for 3 hours (thanks, Manila), catch up on the latest trends, happenings, and issues on social media.
The creepy case of YouTuber Kate Yup
Kate Yup (a YouTuber and does mukbang) videos are very alarming, she spelled HELP and SOS (by using different words and different fonts to spell those)

[on her latest vid ; I AM ALIVE] 0:03 – H
0:07 – E
7:53 – L
11:29 – P
17:37 – SOS
14:52 – you can hear someone saying "help" pic.twitter.com/0vEzrfg1Wg

— ً (@kukubunn) September 22, 2019
I'm one of the intrigued ppl about the mysterious mukbanger Kate Yup who allegedly kidnapped and forced to eat tons of seafood until I found out there's a missing 16 y/o girl named Karlie Guse and both has similarities: brunnet, same nose, chin, skinny bod even smiles. pic.twitter.com/y1dHwUAmnc

— 🗿 (@onionkeed) September 23, 2019
You might have noticed the name Kate Yup trending on Twitter last weekend and if you browsed through the tweets you'll definitely be creeped out. Kate Yup is a YouTuber who does mukbangs of mostly seafood. Mukbangs aren't weird but this girl eats a ton of food in under 30 minutes, never speaks on cam, and is always filmed from the nose down. Recently, her subscribers noticed she had bruises on her arm and around her lips leading them to believe she might be held captive and forced to eat a lot for views.
Don't believe it? Watch for yourself!
Tita Kris politely flirts online
In an
Instagram post
that's too
makalat
for millennials everywhere, Tita Kris Aquino announces she is looking for more Facebook friends, preferably guys between the age of 41 and 55. Vice Governor Mark Leviste wasted no time commenting "Looking for someone single, aged 41?" The comments exchange that happened next was incredible.
Joybean is finally in the PH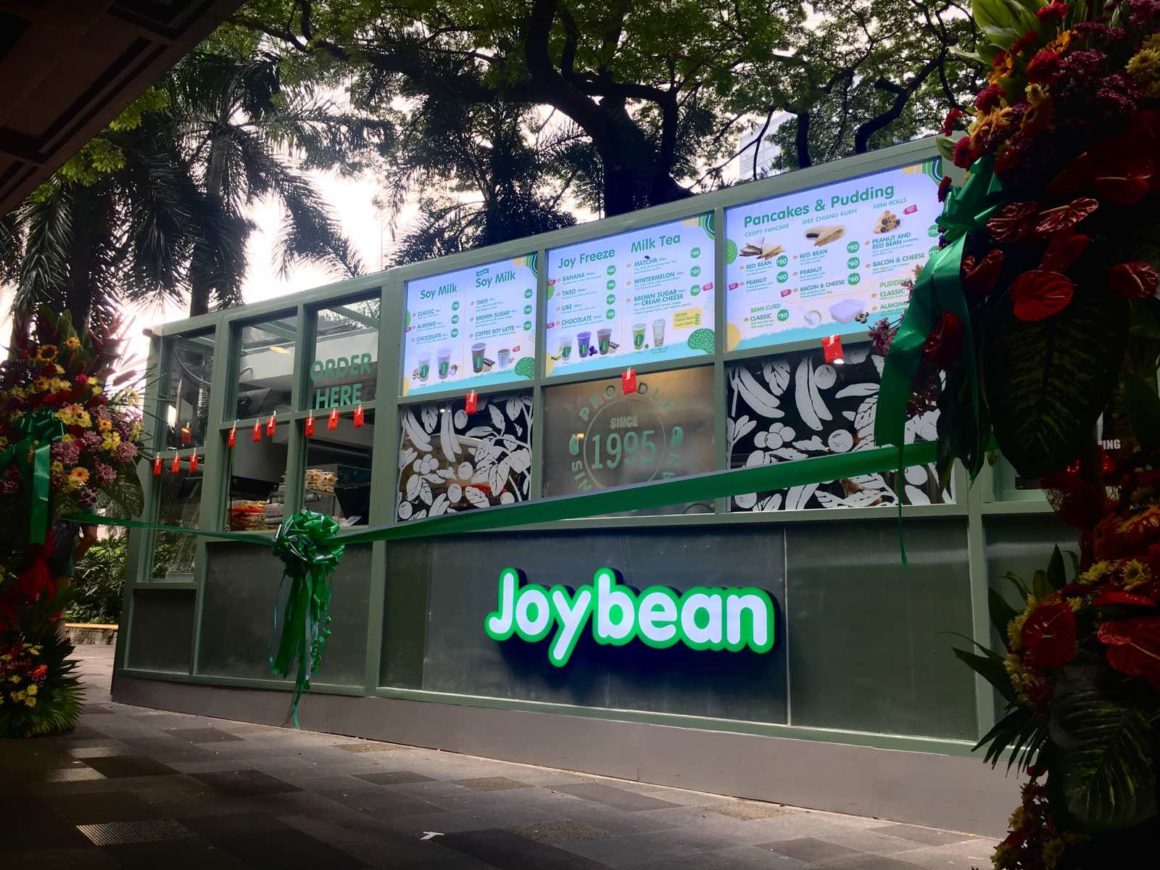 Joybean opens its first store in the Philippines at Greenbelt 3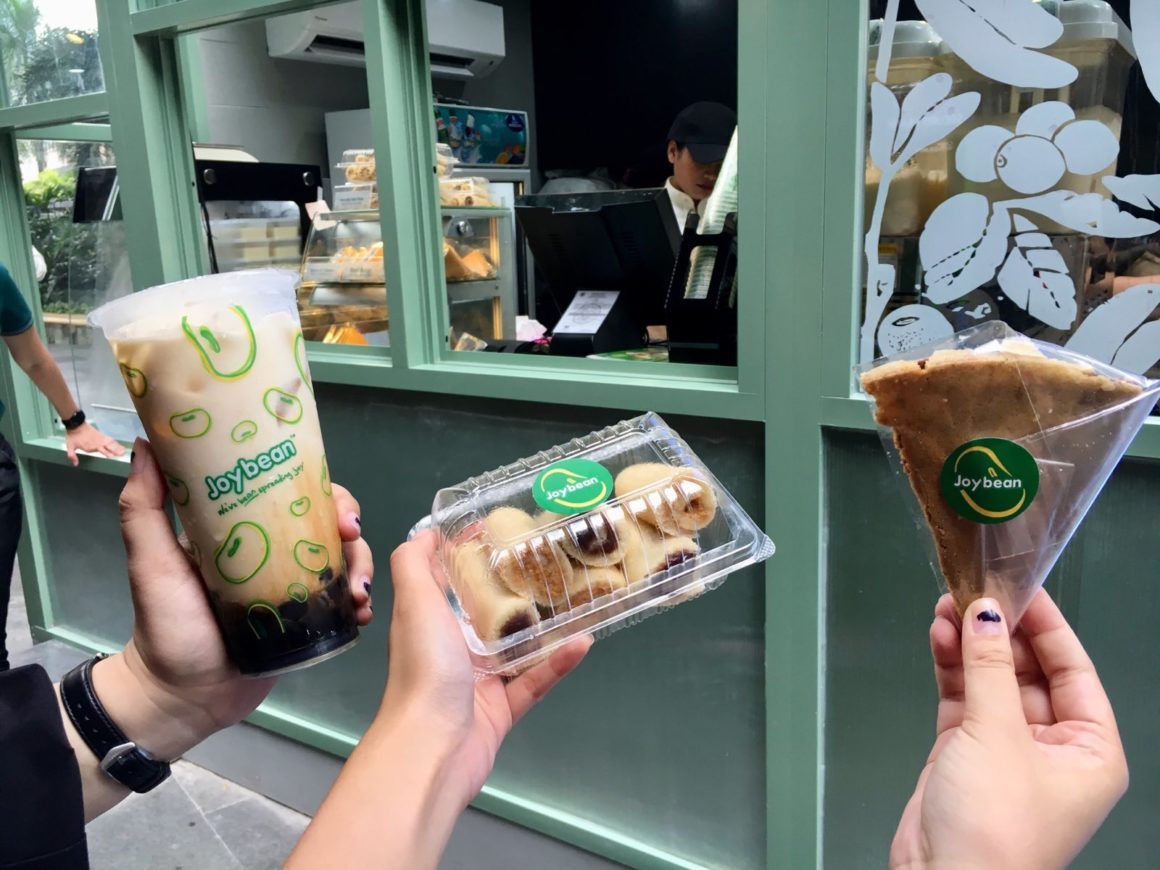 The best-sellers: Brown Sugar with Cream Cheese Milk Tea (Php 150), Peanut and Red Bean Mini Rolls (Php 110), and Peanut Butter Crispy Pancake (Php 50)


Wintermelon Milk Tea (Php 120), Chocolate Joy Freeze (Php 120)
Good news for lactose intolerant milk tea lovers, Singaporean soy brand Joybean is finally on Philippine soil! Joybean provides premium quality soy-based beverage and snacks that, aside from being a healthy option, is also made fresh every day. Their milk tea line is exclusive to the Philippine market and you can get them in Wintermelon, Matcha, and Brown Sugar with Cream Cheese flavors.
As part of their advocacy, each beverage is packaged in an eco-friendly and biodegradable cup and comes with a sustainable straw made of bamboo, sugar cane, and coffee. Talk about sustainable!
Visit the Joybean booth at Greenbelt 3 (across Seattle's Best Coffee) and be the first ones to experience JOYful SOYprises! Joybean's second pop-up store will open at SM Fairview later this year.
For more information, log on to Joybean Philippines' Facebook page.
Creative rally placards
Last September 21, students from Ateneo took part in the Global Climate Strike which will run from September 20 to 27. Aside from bringing with them the hopes of a brighter future and the bravery to fight for what's right, they also brought with them creative rally placards that, in this day and age, is more appropriate than ever.
September 21, 2019 is also the commemoration of the 47
th
anniversary of the declaration of Martial Law. Hundreds of UP students marched to Quirino Grandstand but there's one placard that caught our eye:
Greta Thunberg makes headlines
Greta Thunberg to world leaders at the U.N. climate summit: "You have stolen my dreams and my childhood with your empty words" https://t.co/vhK7qb7Dgb pic.twitter.com/kArrseEu9f

— TIME (@TIME) September 23, 2019
Speaking of the Global Climate Strike, Swedish teen campaigner Greta Thunberg has been making waves on social media for her bravery speaking in front of world leaders at the UN climate summit in New York. Thunberg's words were striking, pointing out that "We are in the beginning of a mass extinction."
Samgyupsalamay
Goodbye sopas, mani, and kape in a styro cup, someone is starting a trend of samgyupsal dinners for every wake. Will it catch on? We Pinoys are crazy so it just might!
Beware of your yearbook quotes
AYIIEEEE COME BACK IZ REALZ 😂 pic.twitter.com/JYuD9vea5Z

— Halamans Of Manila (@HalamansOfMnl) September 24, 2019

Baka naman may pag-asa pa?
Mirror, mirror on the wall
Maiiyak ka daw kasi kapag totoong reflection mo kaya pinatawa ka nalang.
Got anything else to add? Share it with us below!