These past few weeks we've seen our feeds flooded with apps that turn us into old people, our favorite celebrities, babies, and everything else one can imagine. We've tried all of them, but we find our faces boring. So we searched the internet for images of our favorite celebrities and thought what they will look like other than their perfect selves (Spoiler alert: They. Still. Look. Good). We used FaceApp on this one. We wanted to see what they would look like as the opposite gender, when they get old, and if it is possible to improve upon their features.
Take a gander at some of them:
Julia Barretto
One of our fave new faces, Julia has one of the prettiest faces in showbusiness today. Is it any surprise that a male Julia is still hot?
John Lloyd Cruz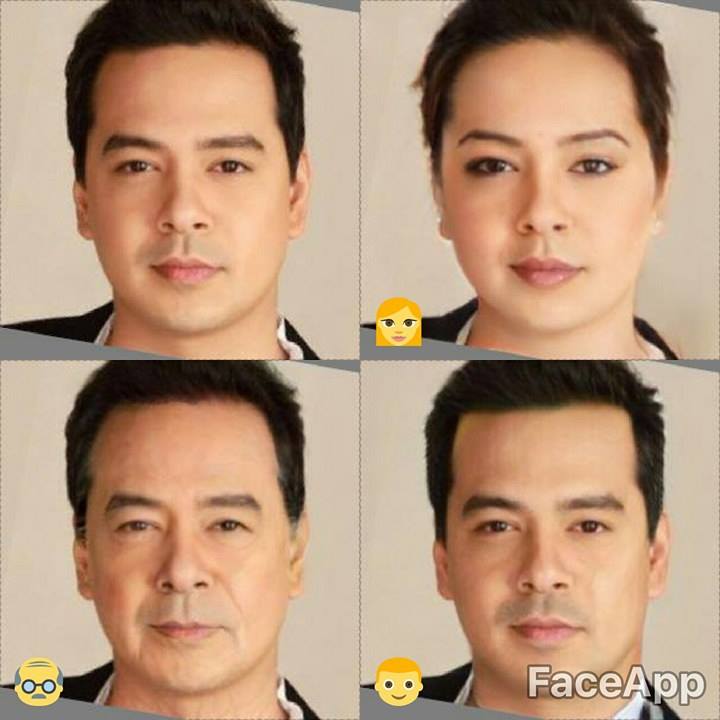 Old John Lloyd is still hot, we might need to take one of those paracetamols he is endorsing.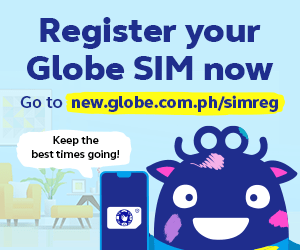 Sanya Lopez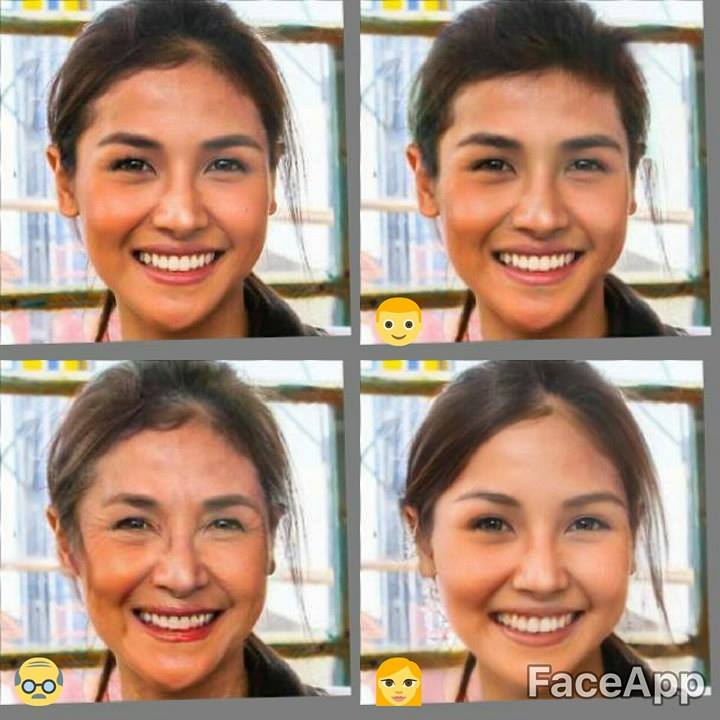 One of the most talented actresses to have emerged recently is Sanya Lopez. We tried. She still looked good.
Sue Ramirez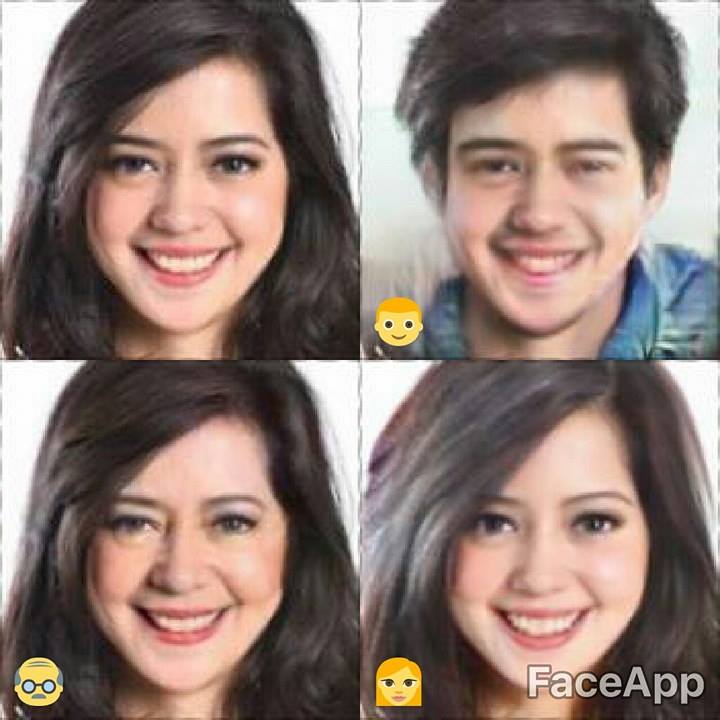 Definitely one of the freshest faces in the industry today, Sue Ramirez would still look pretty as a man.
Daniel Padilla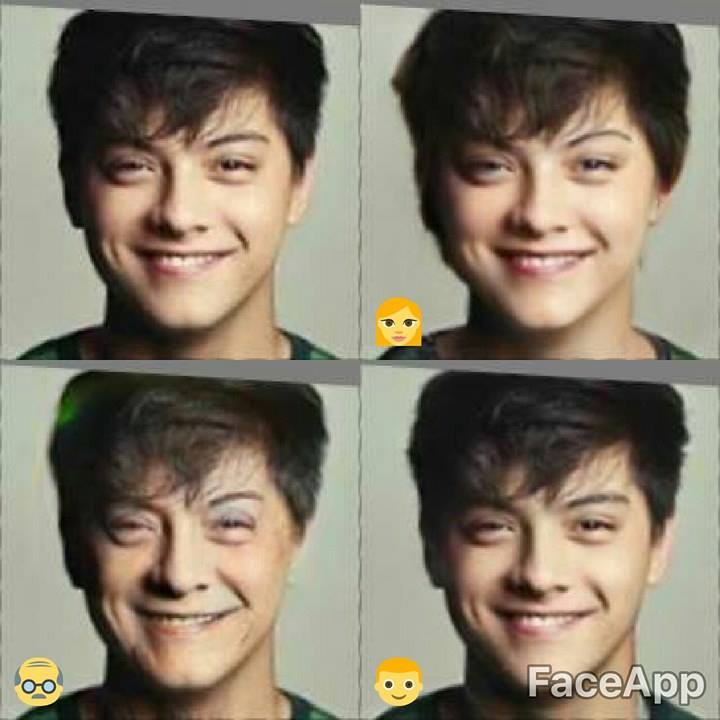 Cherry blossom tree-shaking aside, Daniel Padilla is undeniably one talented individual. And, evidently here, it does not take much for him to look beautiful as a woman.
Marian Rivera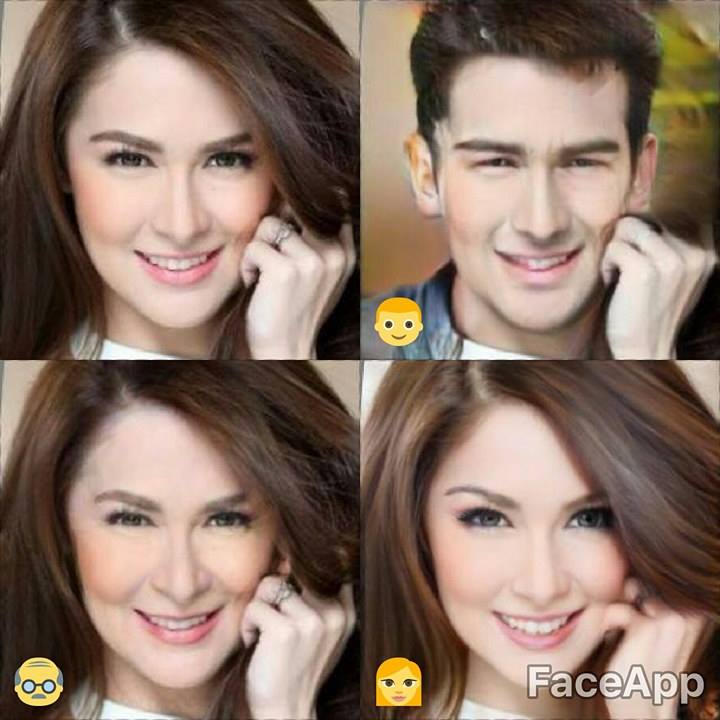 Are you kidding me, Marian? We must find an app that turns them ugly. Because, obviously, she looks flawless whether as a man or an old woman.
James Reid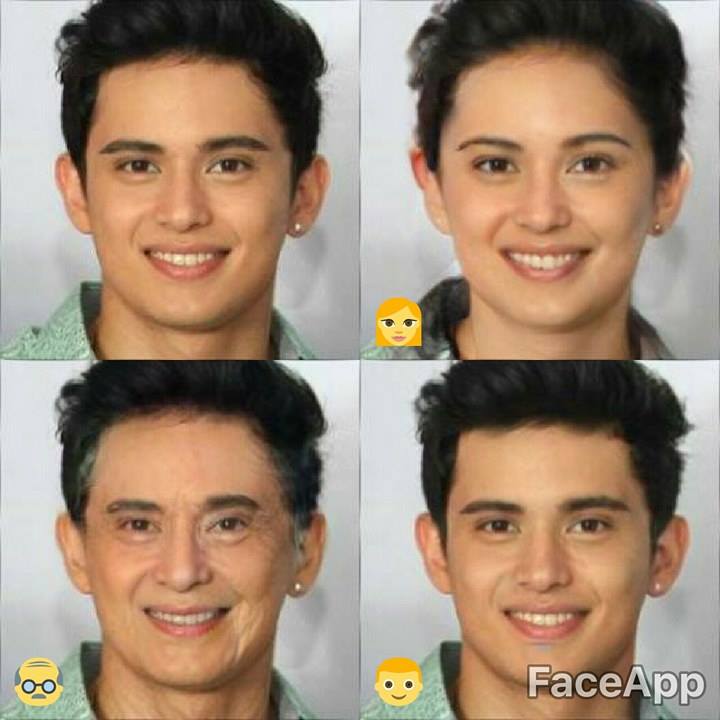 .
Yeah, James Reid as a woman is still hot. No energy gap here.
Liza Soberano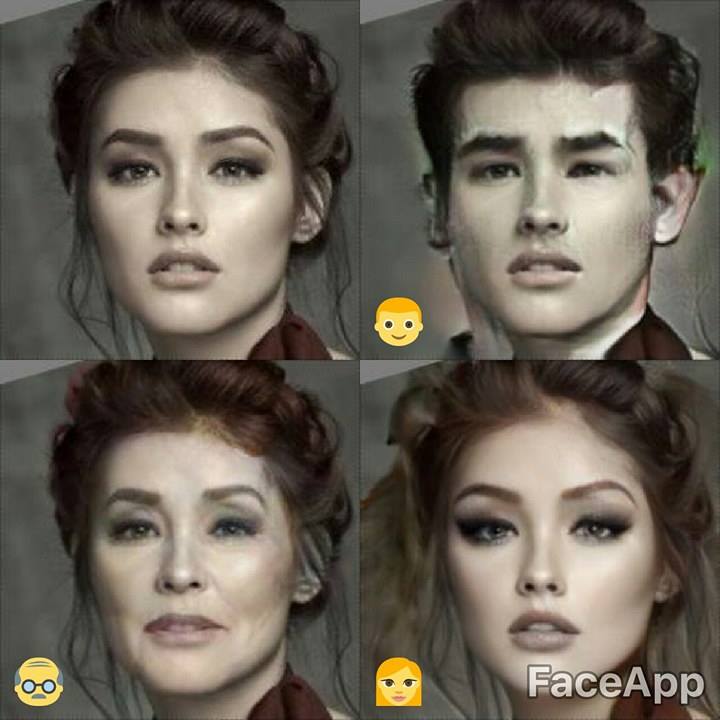 Ugh. Liza, we can't find any faults here. Why can't we look this good with this app?
What's your favorite on this list? Share them with us below!