Our Facebook and Twitter feeds are full of words such as "lodis" and "werpas," and everyone seems to be having fun riding the bandwagon. Thanks to the Facebook community, What's Your Ulam, Pare?, the old-school slangs are making a comeback, with new additions this time. While some people are tagging the terms as "the new jejspeak", others think that they're just pure fun and entertainment. Oh, the internet and its wonders.
Below are some funny examples on how these words have taken the internet vocabulary by storm. You might want to join the fun!
Lodi
ISN'T SHE LODI
ISN'T SHE WONDERFUL

— NO TO MARTIAL LAW (@_tapsilog) October 9, 2017
Lodi meaning in my life
Lodi inspiration

— 🌈Lodi Sta. Maria (@chocstamaria) October 9, 2017
: 'Wag kang dadaan sa Balete Drive kasi may white lodi.

— LODI MARMALADE (@WatdahelMarcel) October 8, 2017
Rapsa
more werpa mga lodi! pic.twitter.com/elRmIJ63tp

— youngspookyboi (@YoMoeee) October 6, 2017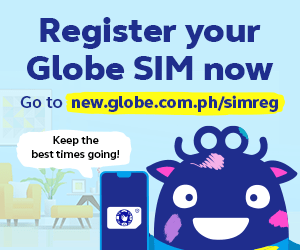 Werpa
Roses are red
Violets are blue
More werpa lodi
Petmalu

— Troy Manuel Olalo (@trulaloooo) October 8, 2017
MORE WERPA NGA PALA SA TEACHER KONG SABOG NUNG GRADE SCHOOL!!! pic.twitter.com/is6S2ajZeZ

— . (@neilsuyat) October 7, 2017
Petmalu
*trying to speak the first words*

Me: "Lo…. Lo…"

Parents: "Lolo?"

Me: "Lo… Lo… Lodi!!!"

Parents: "Aba petmalu tong batang ito!"

— DLSU Amphiturtle (@Amphigong) October 7, 2017
All this time akala ko PETMALU means puwet na maluwag. 😬

— AJ De Leon (@theAJdeleon) October 9, 2017
Sogbu
Birthday power:
-Di inuutusan sa gawaing bahay
-Laging sinasabihan ng 'ang pogi mo naman' ng magulang
-sogBu
😂😂😂

— Jervin Ray (@jervinray) October 5, 2017
petmalu ka kung umibig. sogbu ako parati. 😍

— patmalu (@pattyntero) September 30, 2017
Orbs/Orbskie
Ugh! I'm so desserts orb!! https://t.co/ydCTFz29Db

— Nate Punzalan (@natepunzalan6) October 9, 2017
Para sa mga aports na pap pangks diyan

DON'T WASTE
YOUR TIME
ON ME
YOU'RE ORB LODI
THE VOICE INSIDE MY HEAD

— NO TO MARTIAL LAW (@_tapsilog) October 9, 2017
Erp
Uy erp oks na daw ulit mag-talkis ng toganits?

— Editors of Manila (@edsMNL) October 7, 2017
aanhin mo yang tawagan na "baby" at "babe" kung mas nakakakilig ang "erp" at "lodi"

— 🎃🎃 (@irshxrvn) October 5, 2017
Bonus: Oka Tokat
lodi and petmalu are so overrated. why don't we look back in 1997 and hail the one that started it all? pic.twitter.com/BjwBEhD0ZG

— Thea Reodica (@SeaweedHeart) October 9, 2017
Got any petmalu puns to share, lodis? Share with us in the comments section below!