To be able to travel with your significant other to your favorite place in the world is a dream-come-true. It's the ultimate #CoupleGoals — seeing new sights, facing new experiences, and crossing off things from your couple bucket list together.

Although any place can be considered romantic, there are just some cities that seem to be made for cozy honeymoons, romantic strolls, and adventures for two. Cities that are so beautiful that you can't help but be filled with overwhelming feelings of bliss and pure love for your partner. Cities that will make you fall in love all over again. Cities you'll want to travel to sooner rather than later. Cities, such as these:

[/whole] [/row]
Sapporo, Hokkaido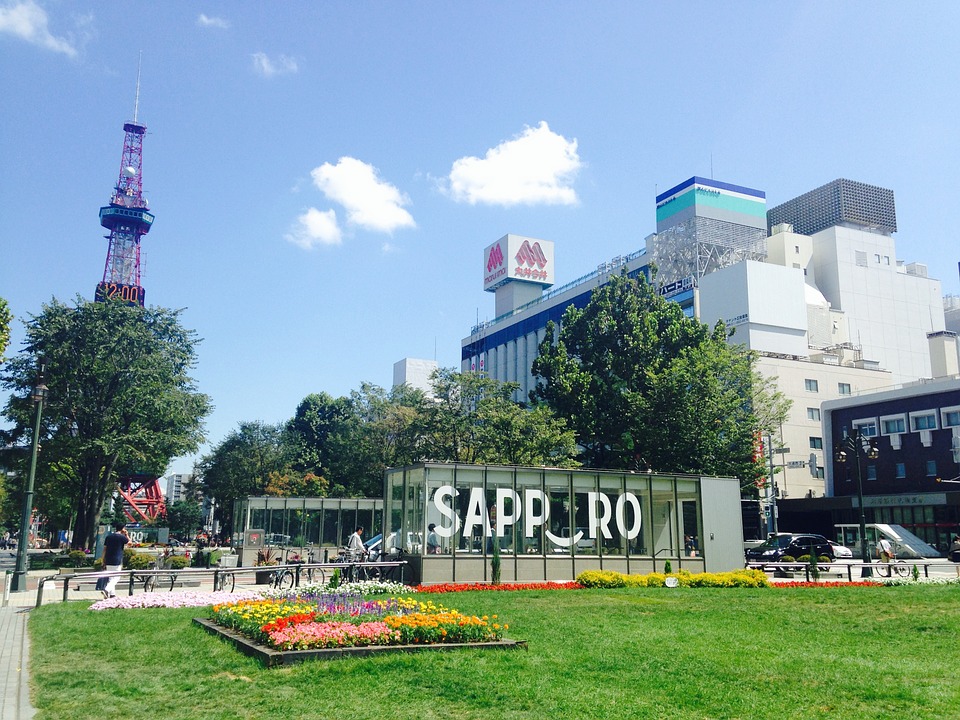 Located northernmost of Japan, Hokkaido is undoubtedly one of the most beautiful places you could ever visit. Nothing will ever truly prepare you for what it has to offer. There is peace that cannot be compared with anywhere else. The surrounding lush fields, stunning lakes and enchanting forests are a breath of fresh air to anyone needing to get away from the toxic hubbub of city life, and its environment is especially welcoming to lovers of the outdoors.
Its dynamic urban city Sapporo offers everything you'll ever need to experience a worthwhile vacation: bustling nightlife, gastronomic food scene, romantic spots, shopping centers, and a breathtaking winter festival. No matter what season you choose to go with your loved one, you're guaranteed a vacay to remember.
Cape Town, South Africa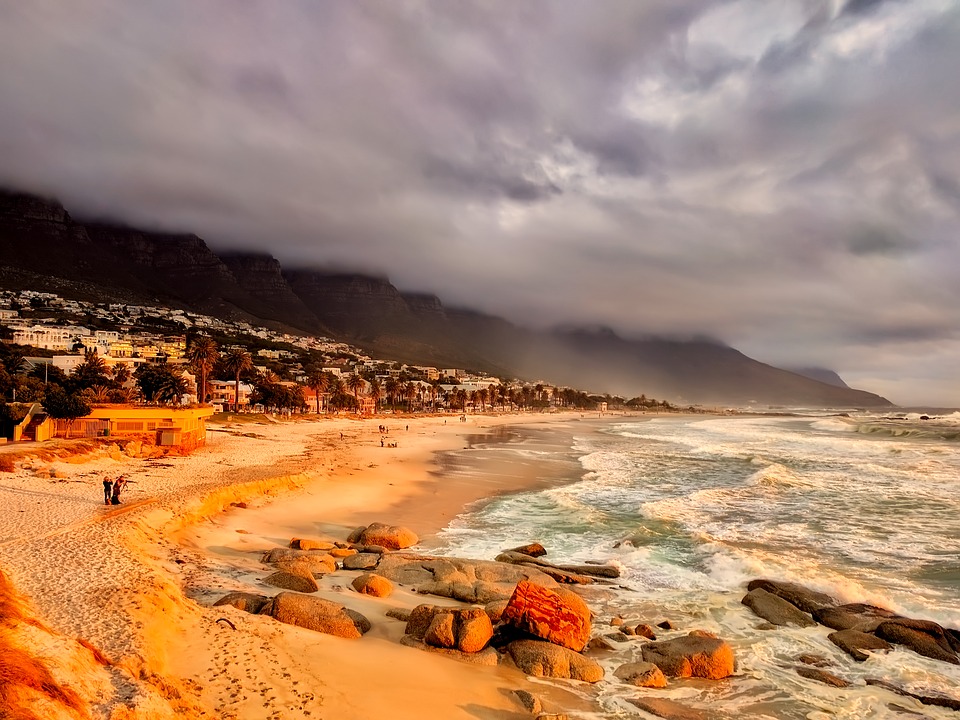 Not a lot of people would ever consider heading to Cape Town for a romantic getaway, but it's in fact a lover's paradise yet to be discovered. It boasts of breathtaking sunsets, cozy and luxurious lodging, scenic farmlands offering great tasting wine, relaxing spa treatments, quiet sunny beaches, and dozens of activities for the daring, fun-loving couples.
No matter what kind of vacation you seek, whether it's complete rest and relaxation or to discover a new adventure, Cape Town is a welcome respite that will change any previous notion about the city or the country.
Venice, Italy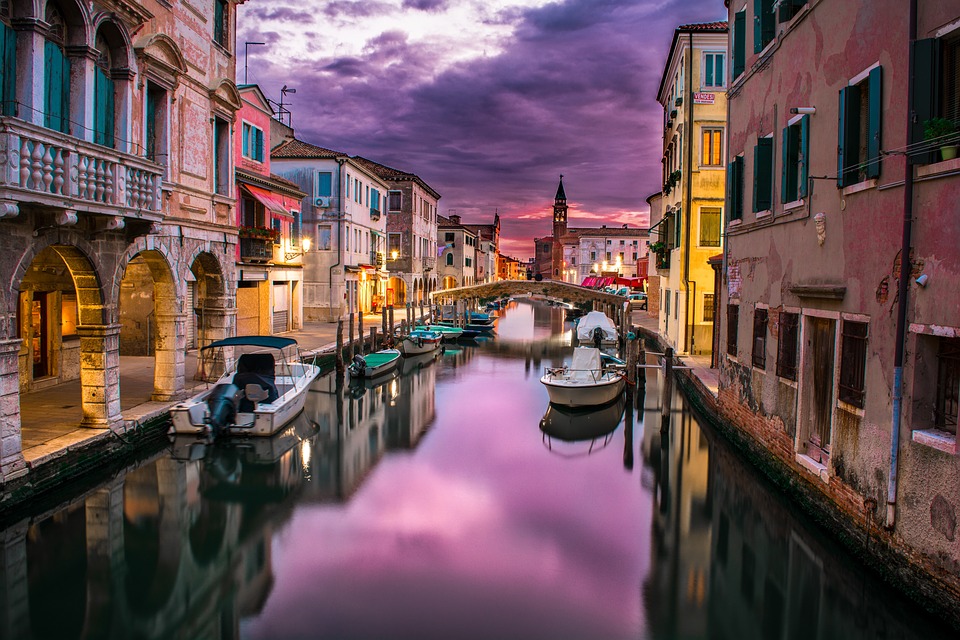 Go for the gondola rides, return having done and seen much more. Venice may see more tourists than locals from day to day but this charming city doesn't ever fall short of expectations. It's the one place every couple has to have on their bucket list; it's so romantic, enchanting, and straight out of a fairytale fantasy.
There's no other place that can mimic the fun of gondola rides through long and winding canals, past beautiful and colorful buildings that line the banks. Venetian cuisine will make you feel like a royal, fashion boutiques will make you feel even more so, and experiencing it all with the one you love will make you realize just how beautiful life can be.
Marrakech, Morocco
Marrakech goes by many different names, but what it's best known for is "Jewel of the South". It's a city that holds many treasures, from peaceful gardens and luxurious riads to mosques, museums and palaces that exhibit ancient Moroccan traditions. It has a multitude of city-wide bazaars (which they locally refer to as souks) that sell anything under the sun — from spices, carpets, and slippers to jewelry, kaftans, and leather goods — and various street performers like snake charmers and acrobats who will keep you entertained during your afternoon stroll.
The best thing about it is that it really doesn't cost much to fly there. Without breaking the bank, you have a trip that will be etched forever in your memory.
San Francisco, California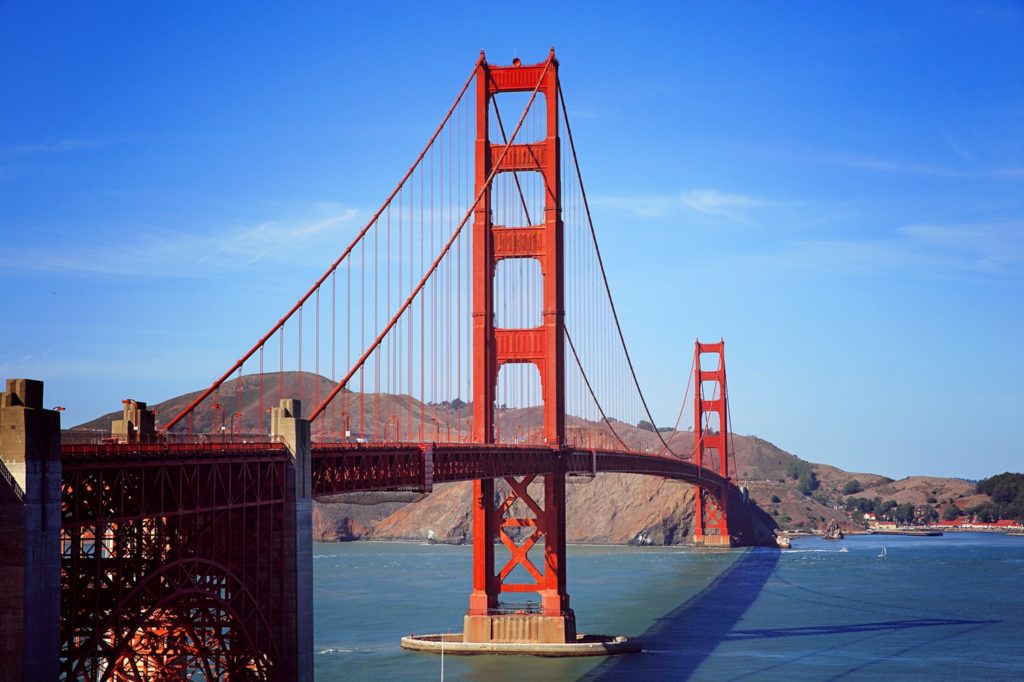 The East Coast may have it all, but they don't have the sunny state of California. San Francisco at its best will always show you a good time. Unlike in New York where hustle is of utmost importance or in LA where everyone's clamoring to be known, all San Francisco will ask of you is to have fun, stay fabulous, and meet new friends.
As a city that inspires connections, it has a lot to offer for a pleasurable week-long vacation in the USA with your sweetheart: walking along and admiring the view on the Golden Gate Bridge, riding the antique cable cars that wind through the roads, having romantic brunches at the hip cafés, restaurants and boutiques along Valencia Street, or browsing the farmers markets at Ferry Building.
Santorini, Greece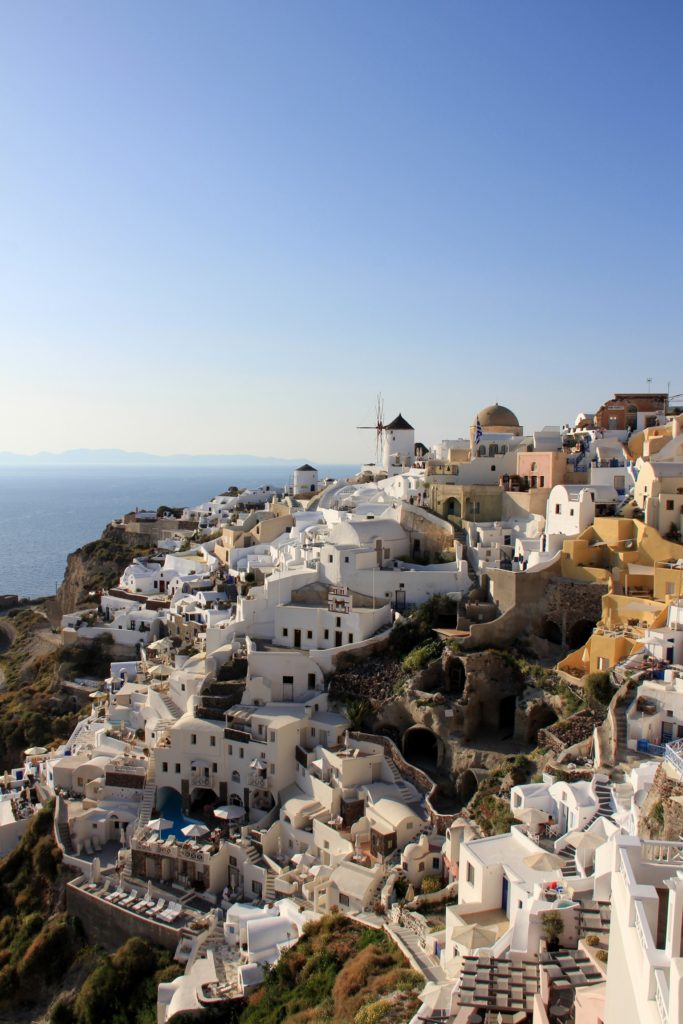 We've seen too many Santorini-inspired places popping up here and there, but none could ever prepare you for the real thing — all its scenic cliffs, deep blue waters, and multitude of white houses that overlook the best view one could ever have.
You'll experience a unique kind of island R&R here that will make you fall even more in love with the sun, the sea, and your loved one. You could go cliff jumping to the crystal blue waters of the Mediterranean Sea at Amoudi Bay, catch a movie at the romantic open-air cinema at Kamari, and of course watch the breathtaking sunset while sipping champagne.
Barcelona, Spain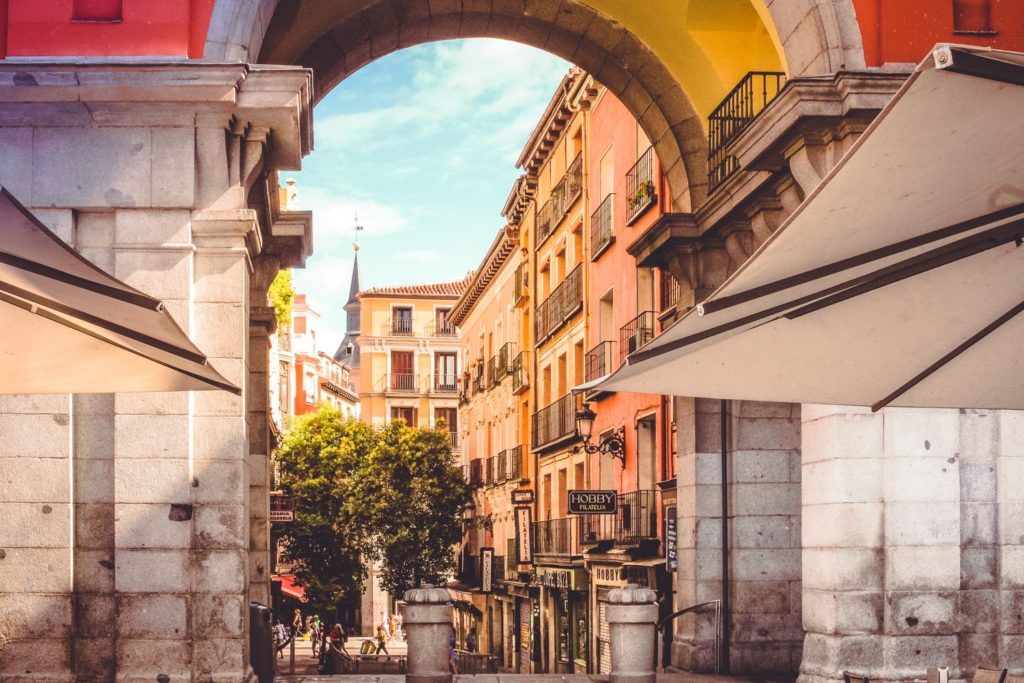 Barcelona is one city that requires you to splurge in order to get the best romantic experience, but guarantees that every peso you spend will be worth it. Don't scrimp on anything — the food, the hotel, and the attractions and activities. There's tons to do with your beau when you don't count the costs, like having delicious tapas at dynamic streets, going on a serene boat ride at the famous lake of Ciutadella Park, or pampering yourselves at one of the most beautiful spas in Europe, Aire Barcelona.
Bali, Indonesia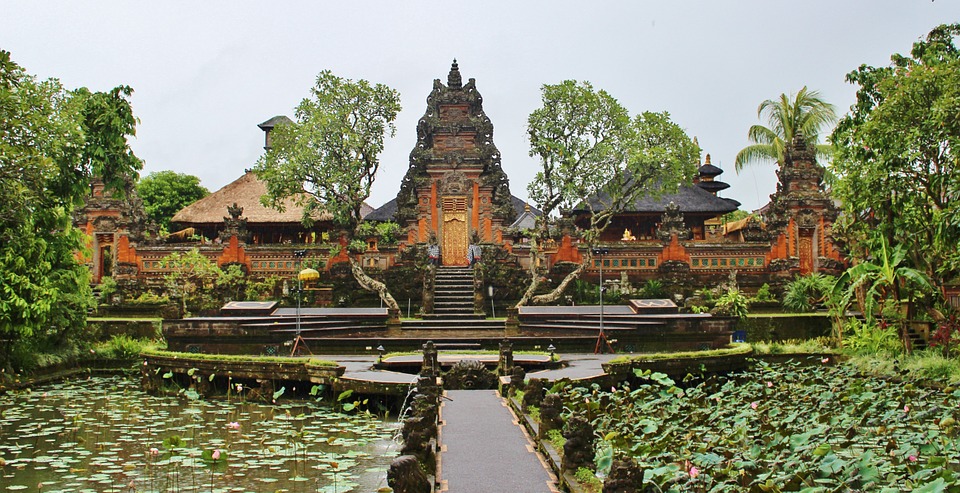 There's much to experience in Bali that goes beyond "Eat Pray Love", but you and your beau will most definitely attain the same renewal of faith, spirit, and love in the so-called island of the gods. Break the waves at any of its pristine beaches, or party all night at party centrals Kuta, Legian, Seminyak, and Bukit. Or, delve deep into its culture and visit its exotic temples, watch the rituals, or wander in its lush forests and towering volcanoes that will fuel your sense of adventure.
After reading about all these beautiful places, you must already be itching to book that much-needed vacation with your loved one. But did you know that you can win a trip to any one of these cities and countries and more just by saving with RCBC?
With RCBC's SAVEcation raffle promo, you can be one of the lucky 25 winners to receive a trip for two (including round-trip economy airfare from Metro Manila, accommodation in a 4 star hotel with breakfast, and specified tours) to one of 25 dream destinations! To learn how, visit rcbc.com/savecation.
Give your beau the best romantic vacation! Promo runs until March 20, 2018.
Where do you hope to go with your significant other in your future couple travel? Sound off below!